Recipe For Reese's Peanut Butter Cup Blondie
Reese's Peanut Butter Cup Blondies — Enough Said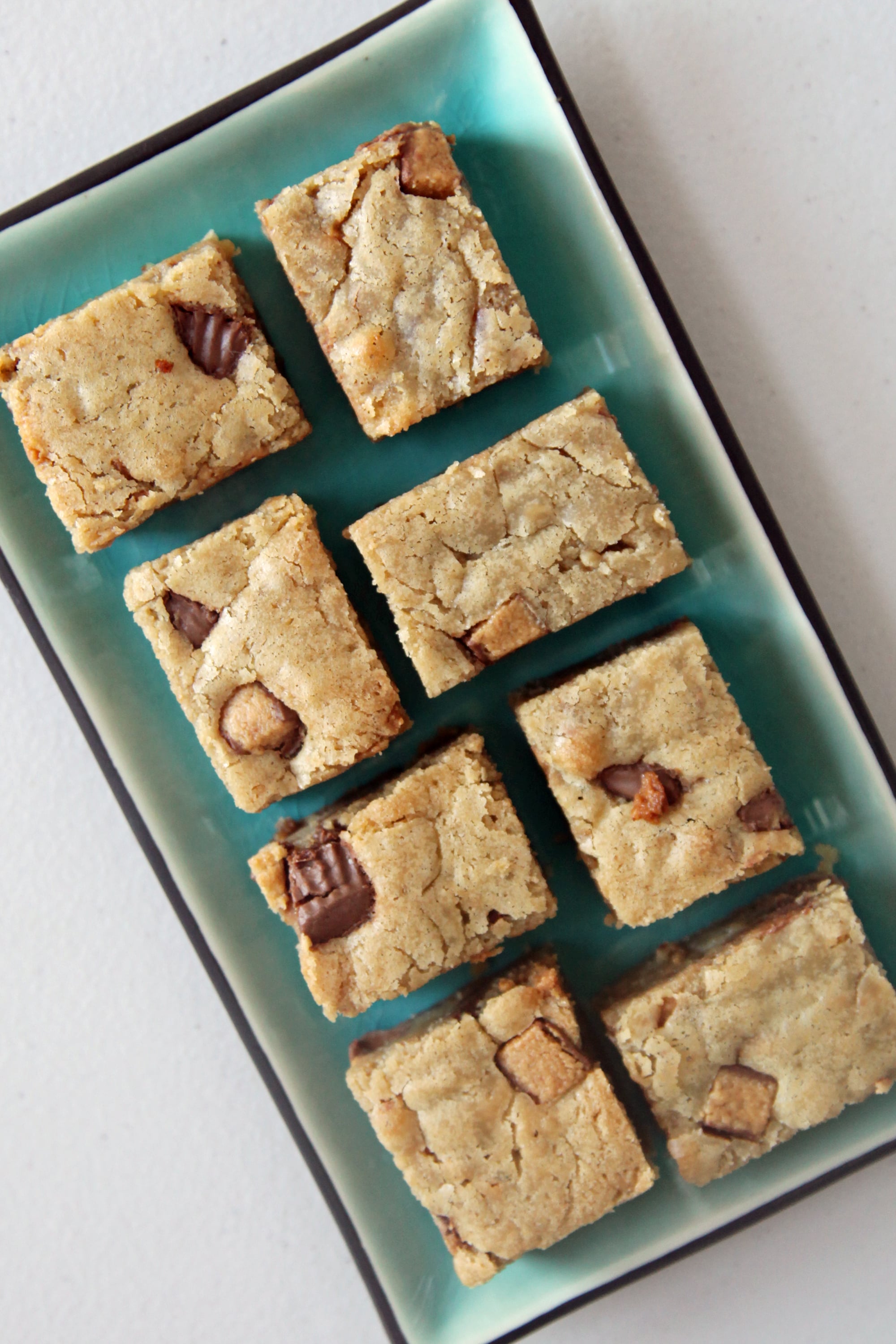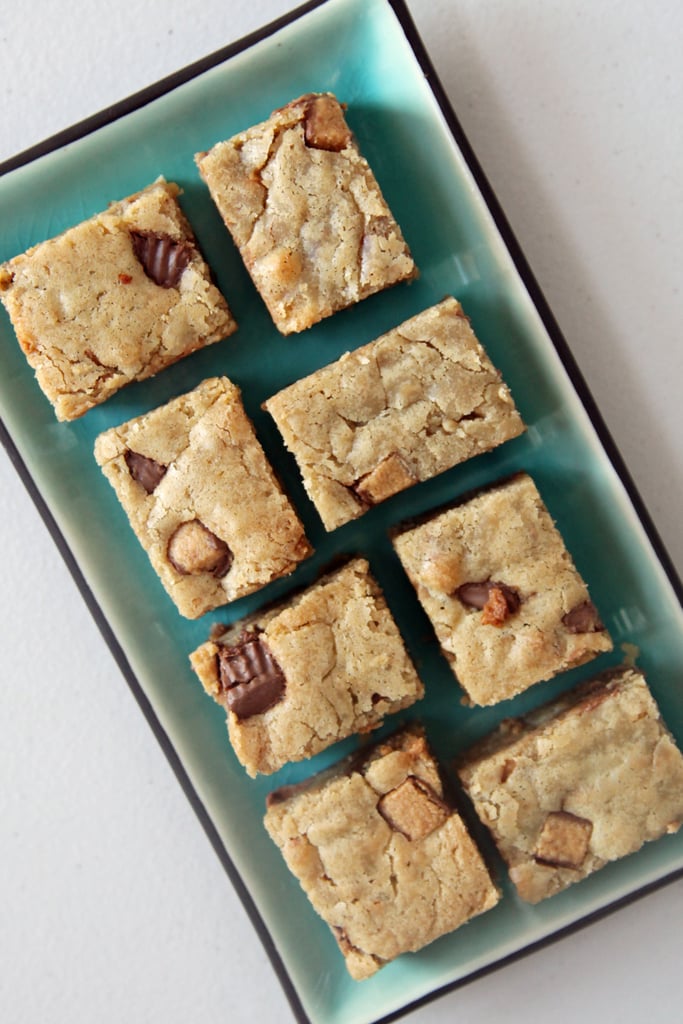 If you haven't yet gobbled up every last peanut butter cup from your Halloween candy stash, listen up. Normally we wouldn't bother fussing with perfection — eaten out of hand, Reese's iconic candy is near-unbeatable — but, here it's worth making an exception.
First, chop them up into little nuggets of peanut butter-chocolate bliss. (Be kind to yourself and chop one extra for snacking.) Next, fold the whole lot into salty, butter-rich blondie batter, and let it all marry under the oven's heat.
Let them cool, then slice the slab of blondies into bite-size pieces. Chewy, tender, and salty-sweet, these darlings won't last long; you've been warned.
Ingredients
16 tablespoons unsalted butter, melted, plus more, room temperature, for pan
1 cup (8 ounces) packed light brown sugar
1/2 cup (3 1/2 ounces) granulated sugar
2 large eggs
1 1/2 teaspoons pure vanilla extract
2 cups (10 ounces) all-purpose flour
1 1/2 teaspoons coarse salt
8 Reese's Peanut Butter Cups, coarsely chopped
Directions
Preheat oven to 350°F. Grease an 8-inch square baking pan with butter; line pan with parchment paper, leaving a 2-inch overhang on two sides.
In a large bowl, whisk together the melted butter and sugars until smooth. Whisk in eggs and vanilla. Add flour and salt; stir just until moistened. Fold in about 3/4 of the chopped peanut butter cups.
Transfer batter to prepared pan and smooth top. Arrange the remaining peanut butter cups on top of dough.
Bake until top of blondies are golden brown and a toothpick inserted in the center comes out clean, 45 to 50 minutes. Set pan on a wire rack and let cool completely. Using parchment overhang, lift cake from pan and transfer to a cutting board; cut into 16 squares. To store, keep in an airtight container at room temperature, up to 2 days.
Information
Yield

Makes 16
Image Source: POPSUGAR Photography / Nicole Perry