Red Velvet Cake With Boiled Frosting
Recipe Flashback: Red Velvet Cake With Its Original Frosting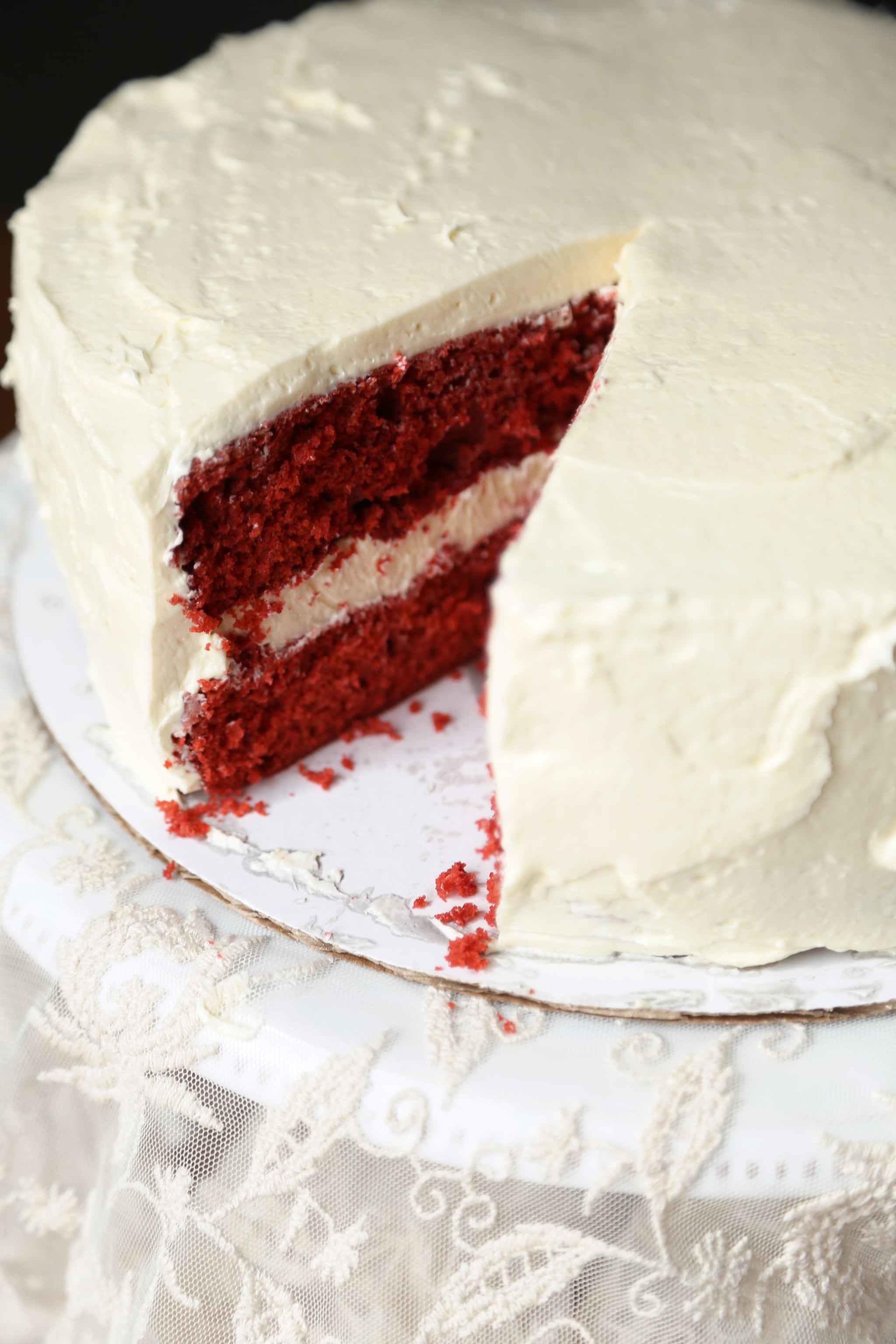 Many (including myself) have never known red velvet cake to go with anything other than cream cheese frosting — but discover this: ermine icing, aka "boiled frosting," is in fact the original pairing for the crimson cake.
Though neither name sounds all that appetizing, the frosting itself is all too finger-licking good. It's a cross between buttercream and whipped cream frosting, subtly sweet, and very, very buttery.
Though my heart will always have a place for cream cheese frosting, I consider myself a convert. Let's bring back boiled frosting!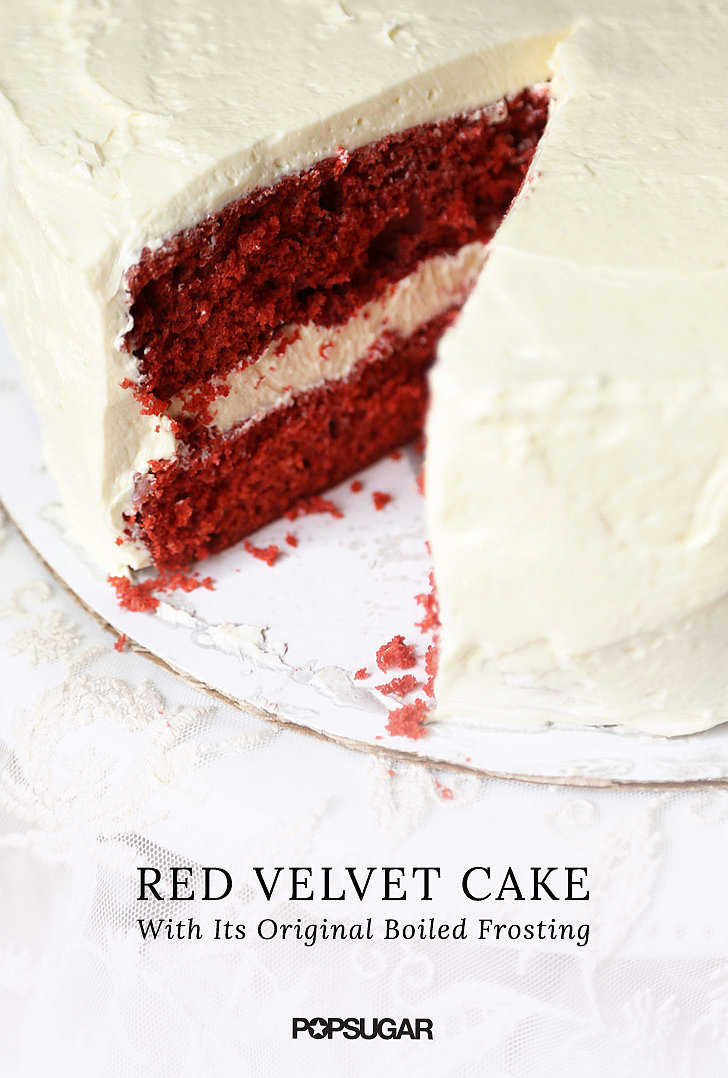 Image Source: POPSUGAR Photography / Anna Monette Roberts