Ree Drummond The Pioneer Woman Magazine Interview 2017
Ree Drummond Has These 6 Things in Her Pantry at All Times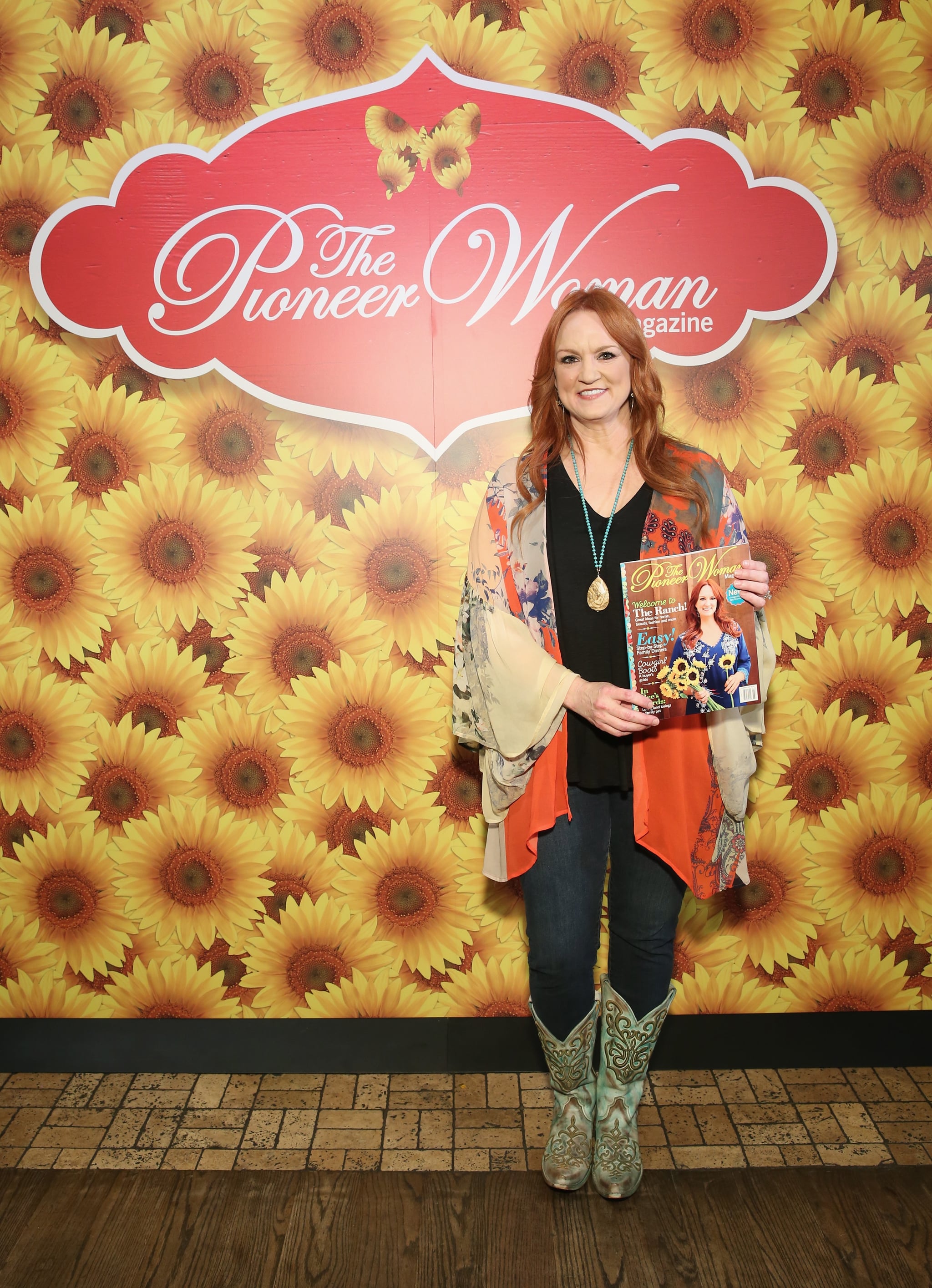 Let's face it, so many of us secretly want to live and cook like Ree Drummond. As The Pioneer Woman, Ree shares her lifestyle and cooking tips with the world, and since launching her blog 10 years ago, she has done nothing but find more and more success. Her venture The Pioneer Woman magazine, launched in a partnership between Hearst Magazines and Scripps Network Interactive and sold exclusively at Walmart. At an event to celebrate the new magazine, I chatted with Ree to find out how we can live her pioneer lifestyle — specifically what we should be stocking in our pantries that will help us cook like her.
"Well for a quick meal, you can't beat pasta," she said. "Of course you've gotta boil it, but by the time it's cooked, you can just make a quick sauce, and then you've got a meal." In addition to pasta, she said she has a variety of canned tomatoes. Whether they're diced, whole, or in sauce form, she always has a selection.
She said she also stocks a multitude of beans, including canned and dried varieties. When it comes to her canned beans, though, she said she always, always washes them. As for dried beans: "I have truckloads of pinto beans!" she said.
The other two things she said she always has on hand are maybe not something you'd expect: artichoke hearts and kalamata olives. "I always like to have things like that on hand because they're versatile," she said.
Sounds to us like pasta, tomatoes, canned beans, dried beans, artichoke hearts, and kalamata olives are a pretty wise selection to have on hand — and all easily accessible items! Don't mind us if we stock our pantries and start cooking some of Ree's best recipes ASAP!