Reese's Peanut Butter Cups Fun Facts
7 Things You Never Knew About Reese's, Straight From an Employee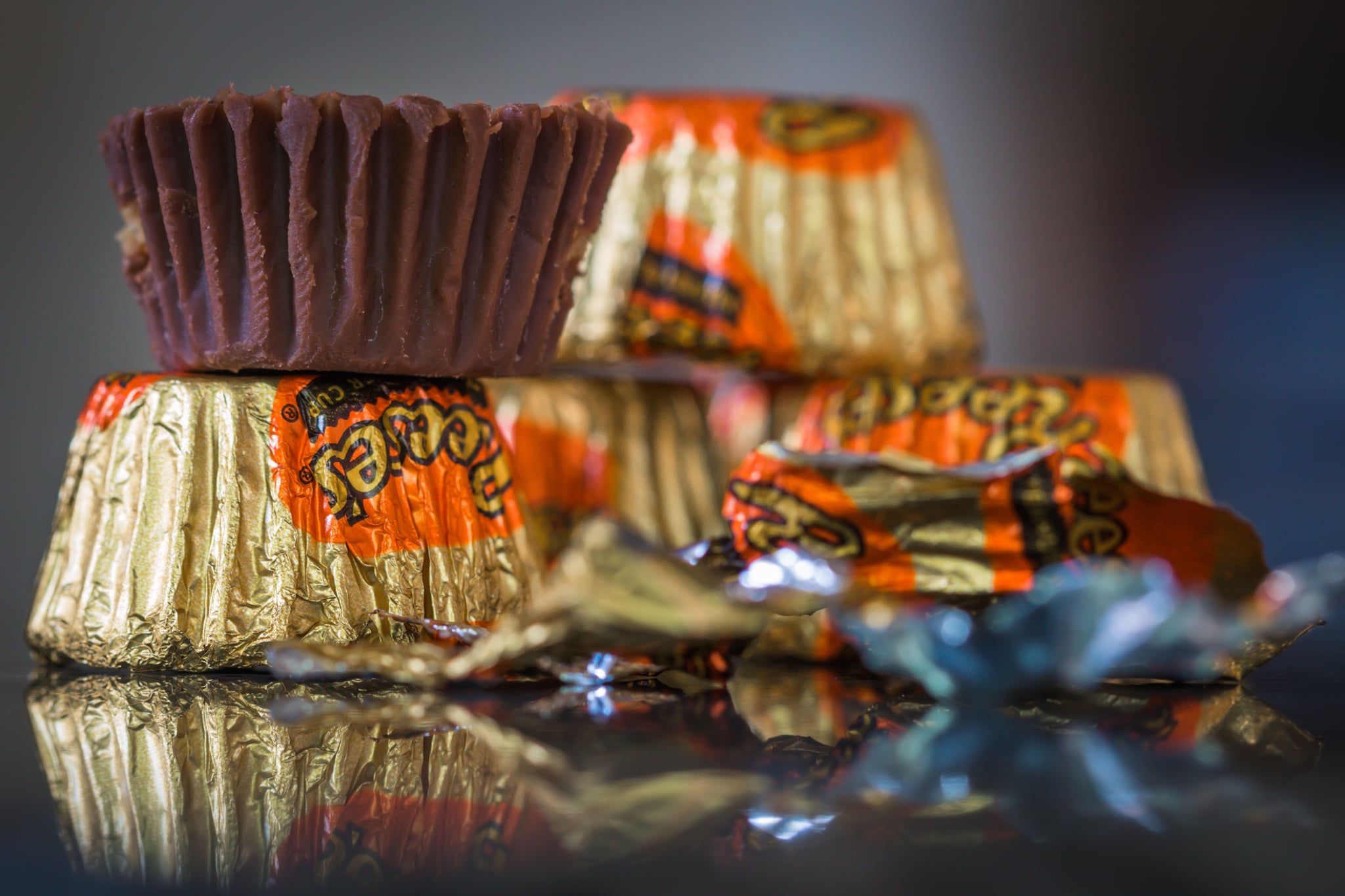 Image Source: Flickr user Ravi Shah
I spoke to Ryan Riess (pronounced Reese), the Senior Brand Manager of Reese's, to learn everything about this beloved American candy which has just earned most popular Easter candy, too. You're probably very familiar with the flavor of these chocolate-coated peanut butter cups, but do you know the history? These fascinating facts are sure you make you look at Reese's in a whole new light.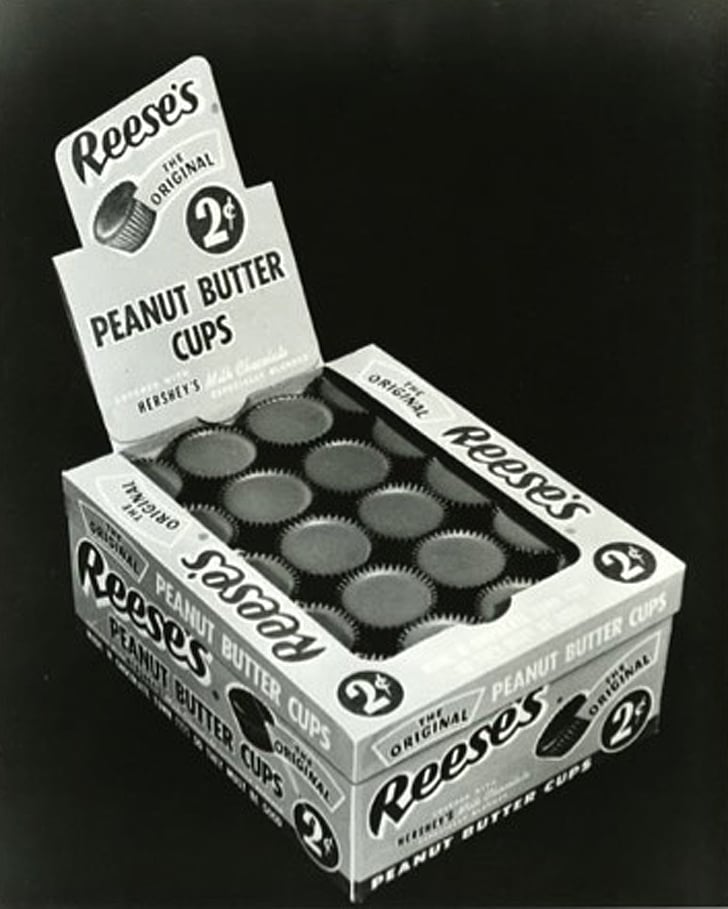 The Hershey Archives
Reese's are 89 years old.
Who invented Reese's? "Harry Burnett 'H. B.' Reese was a businessman [who started as a dairy farmer], working for the Hershey Company in the early 1900's. Reese began making candies in his home, and by 1923 he created the H. B. Reese Candy Company. In 1928, Reese invented Reese's Peanut Butter Cups, which were coated in Hershey Chocolate," Riess told POPSUGAR.
The original name was inspired by the cost.
"H.B. Reese originally sold the cups for a penny, and called them 'Penny Cups.'"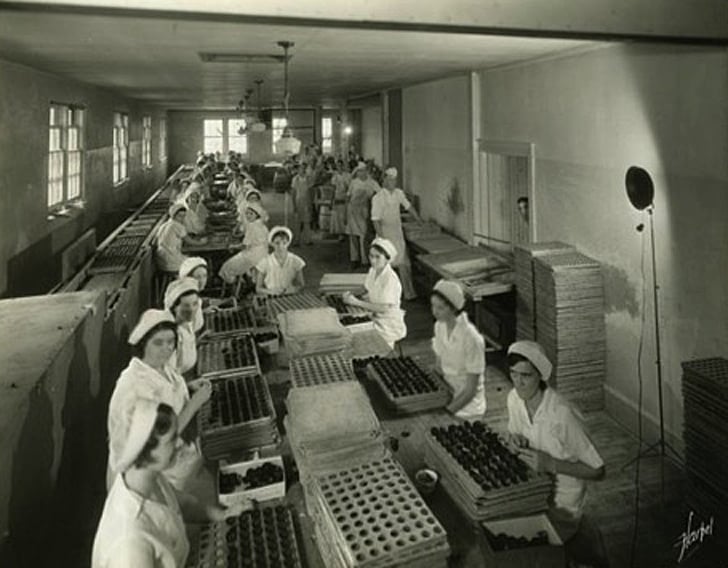 The Hershey Archives
Reese's used to be handmade and sold in bulk.
"Originally, the candy was coated by hand on marble slabs, four ladies at each table. The candy was packed in five pound boxes and sold to department stores for re-sale by bulk weight."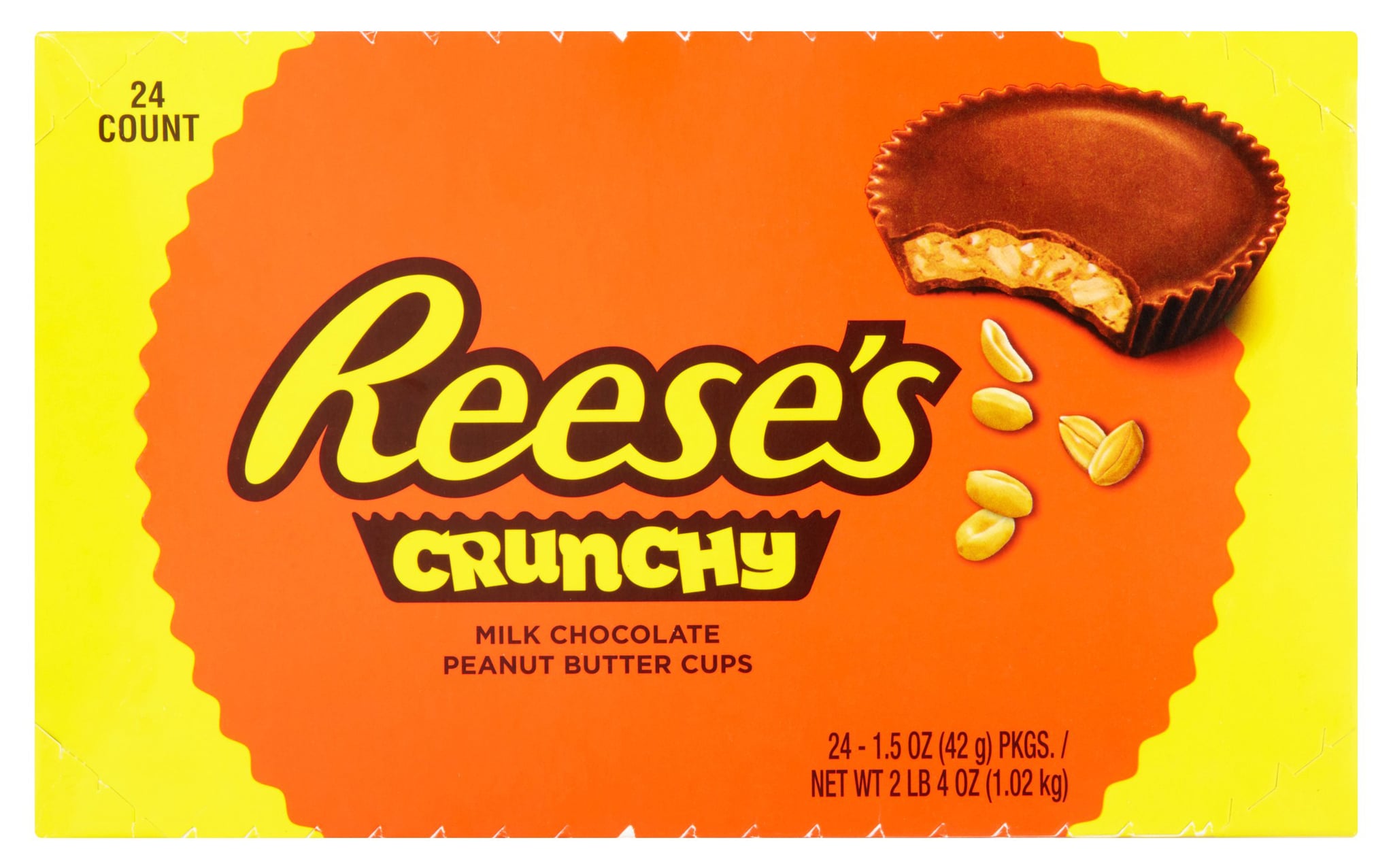 Hershey's
The first non-original Reese's is still around but not-so-known.
"Crunchy was introduced in 1976, and we currently have a version of this in market today."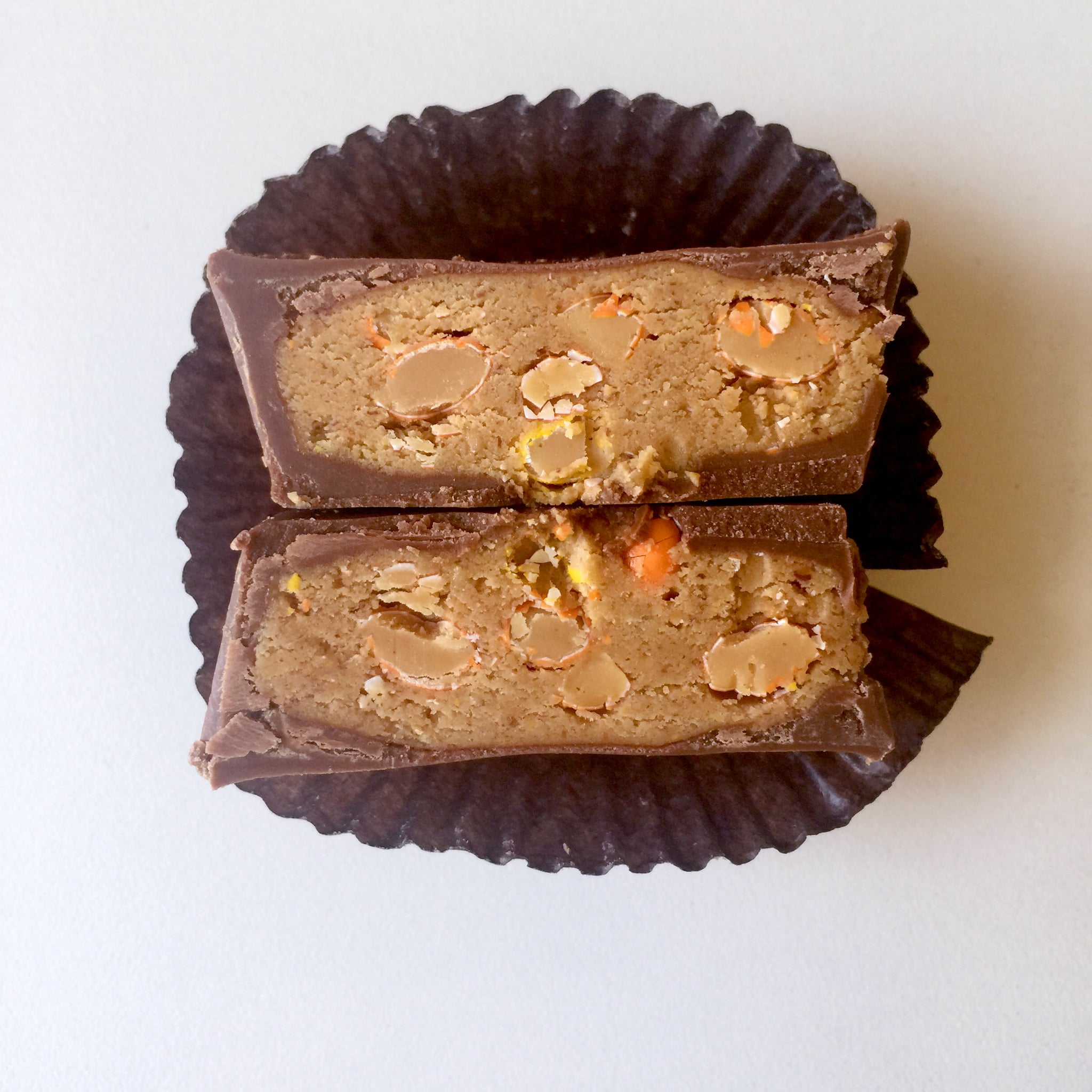 POPSUGAR Photography / Anna Monette Roberts
People loved the new Reese's Stuffed With Pieces.
Both Research and Development engineers and an innovation marketing group come up with the wild new Reese's products like Peanut Butter Creme Eggs and Reese's Crunchy Cookie. Riess says, "The most popular variation has definitely been the recent introduction of the Reese's Pieces Peanut Butter Cup. Combining Reese's two major confection equities has been a major success for the brand and a driver of consumer engagement."

The Hershey Archives
Elvis had his own Reese's flavor.
The craziest, "most-interesting" flavor to date was the peanut butter and banana cream "Elvis Cups."
There's a day devoted to Reese's.
May 18 is "I love Reese's Day." Don't mind if I celebrate with Reese's ice cream cake and Reese's blondies!