Ricotta Hotcake, Lime & Honey Drizzle, Vanilla Mascarpone
Prepare For Pancake Day With This Fruity Ricotta Hotcake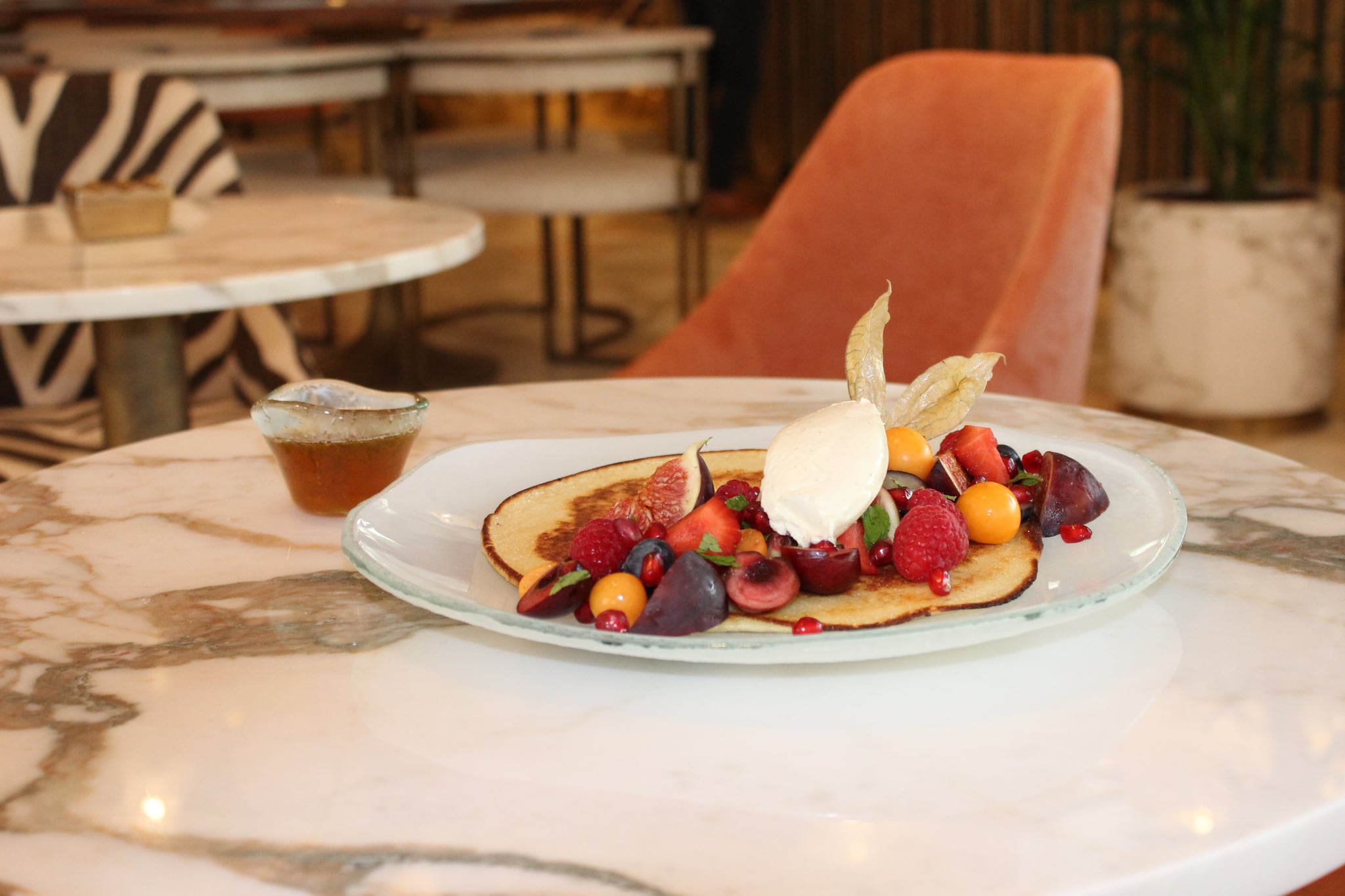 With Pancake Day falling February 13 this year, Flamingo Room by tashas shares their recipe for Ricotta Hotcake with Lime & Honey Drizzle, and Vanilla Mascarpone Crème.
Ricotta Hotcake with Lime and Honey Drizzle, and Vanilla Mascarpone Crème
Flamingo Room by tashas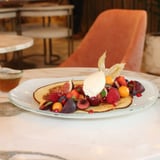 Ingredients
FOR THE HOTCAKE:
540ml Milk
¼ cup of Ricotta
4 eggs, separated
2 cups of flour
1 teaspoon baking powder
3 tablespoons white sugar
½ tsp fine salt
FOR THE LIME & HONEY DRIZZLE:
100ml Honey
2 Limes – zested finely and juiced
FOR THE VANILLA & MASCARPONE CREME:
1 Vanilla Bean, split lengthways and seeds removed
250g Mascarpone Crème
2 tablespoon Powdered Sugar
4 teaspoon Milk
Selection of fresh fruit and berries for toppings
Directions
In a large bowl, whisk together the flour, baking powder, sugar and salt.
Separate the eggs.
In a separate bowl, combine the ricotta, milk, egg yolks and vanilla seeds.
Add the dry ingredients to the ricotta mix, and stir to combine. Set aside.
Whisk the egg whites until steak peaks form, and gently fold into the egg yolk mix. Cover with
cling film and place in the refrigerator.
Prepare the lime honey, by mixing the honey with the lime zest and juice.
Place the vanilla seeds, mascarpone, milk and vanilla in a small bowl. Stir with a whisk until
smooth. Place in the container and refrigerate until you are ready to use.
Heat an 8-inch pan on a medium heat, and add 1 teaspoon of butter, and leave it to melt.
Add a ¾ cup of the hotcake mix to a pan, and spread out until to cover the base of the pan.
Cook for 3-4 minutes until the underside sets and is golden brown, flip the pancake and cook for
a further 2 minutes.
Serve immediately, topped with fruits of your choice, drizzled with lime honey, and topped with
vanilla mascarpone.
Information
Category

Desserts

Cuisine

Other

Yield

6

Total Time

19 minutes, 59 seconds