Roasted Beetroot Lentil Salad
Beets to the Rescue! A Salad Packed With Vitamins and Protein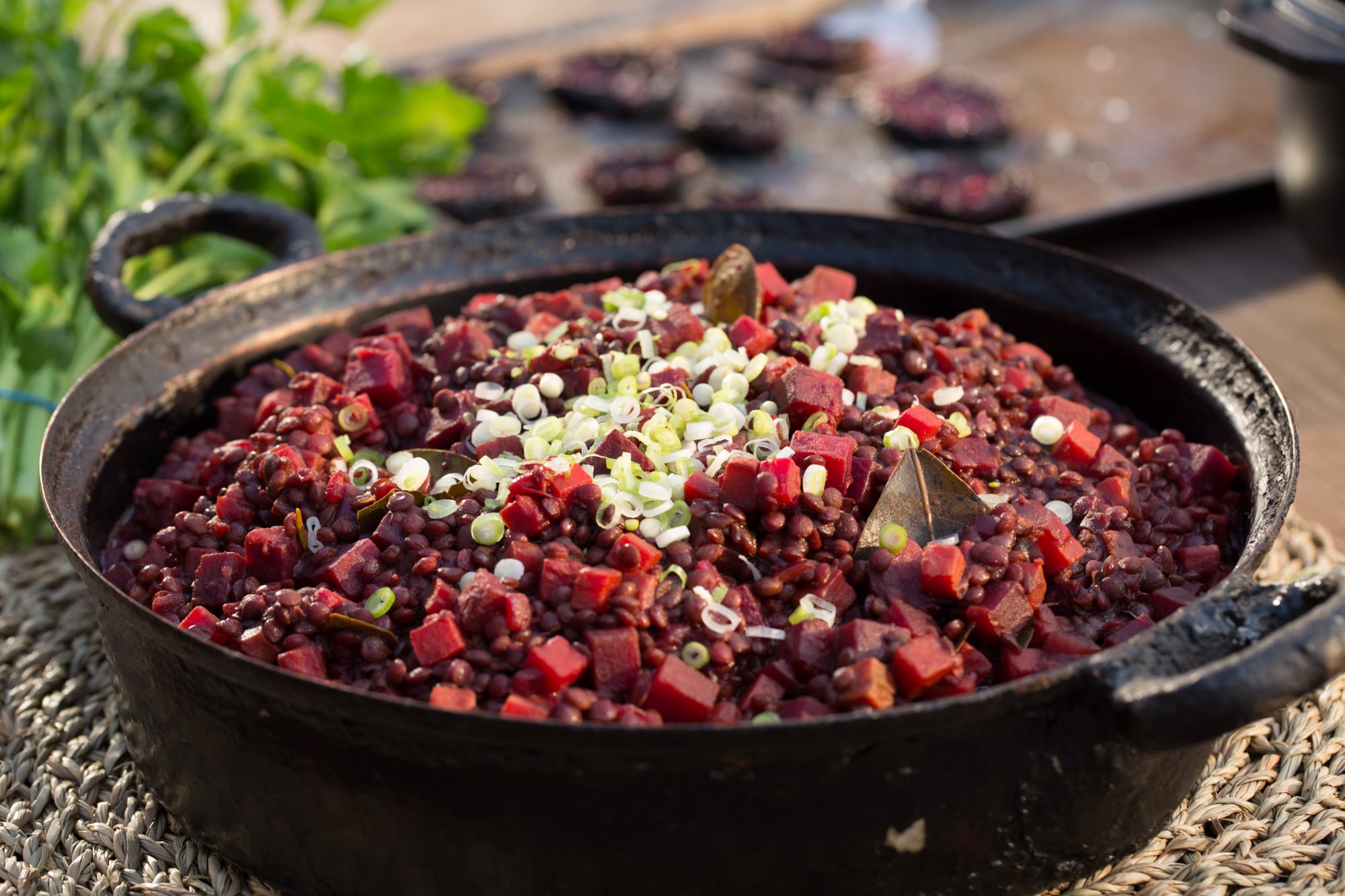 Roasted Beetroot and Lentil Salad
MAGGI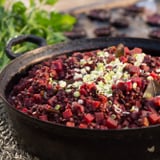 Ingredients
Olive oil
2 cubes MAGGI® Chicken Stock
1 tsp ginger, finely minced
2 cloves garlic, finely minced
2 large onions, finely chopped
2 large carrots, small cubes
Bay leaf
4 medium beetroots, chopped into small cubes
2 cups green lentils
4 cups beetroot juice
1 rosemary stem
Chopped green onions for garnish
Directions
Soak lentils for 1 hour.

Sauté onions garlic and ginger with bay leaf in olive oil until translucent. Add carrots, beetroot and lentils and sauté for 5 minutes

Add 2 cubes of MAGGI® Chicken Stock

, 4 cups of beetroot juice and 1 rosemary stem. Leave to simmer for 20 minutes and cover with lid.

Garnish with green onions and drizzle olive oil




Serving tip: Serve with chopped chili, vinegar, garlic, lemon juice and olive oil.
Information
Category

Appetizers

Cuisine

Mediterranean/Middle Eastern

Yield

6

Total Time

44 minutes, 59 seconds