Rosemary and Thyme Roasted Vegetables
Rosemary and Thyme Roasted Vegetables For the Classic Christmas Dinner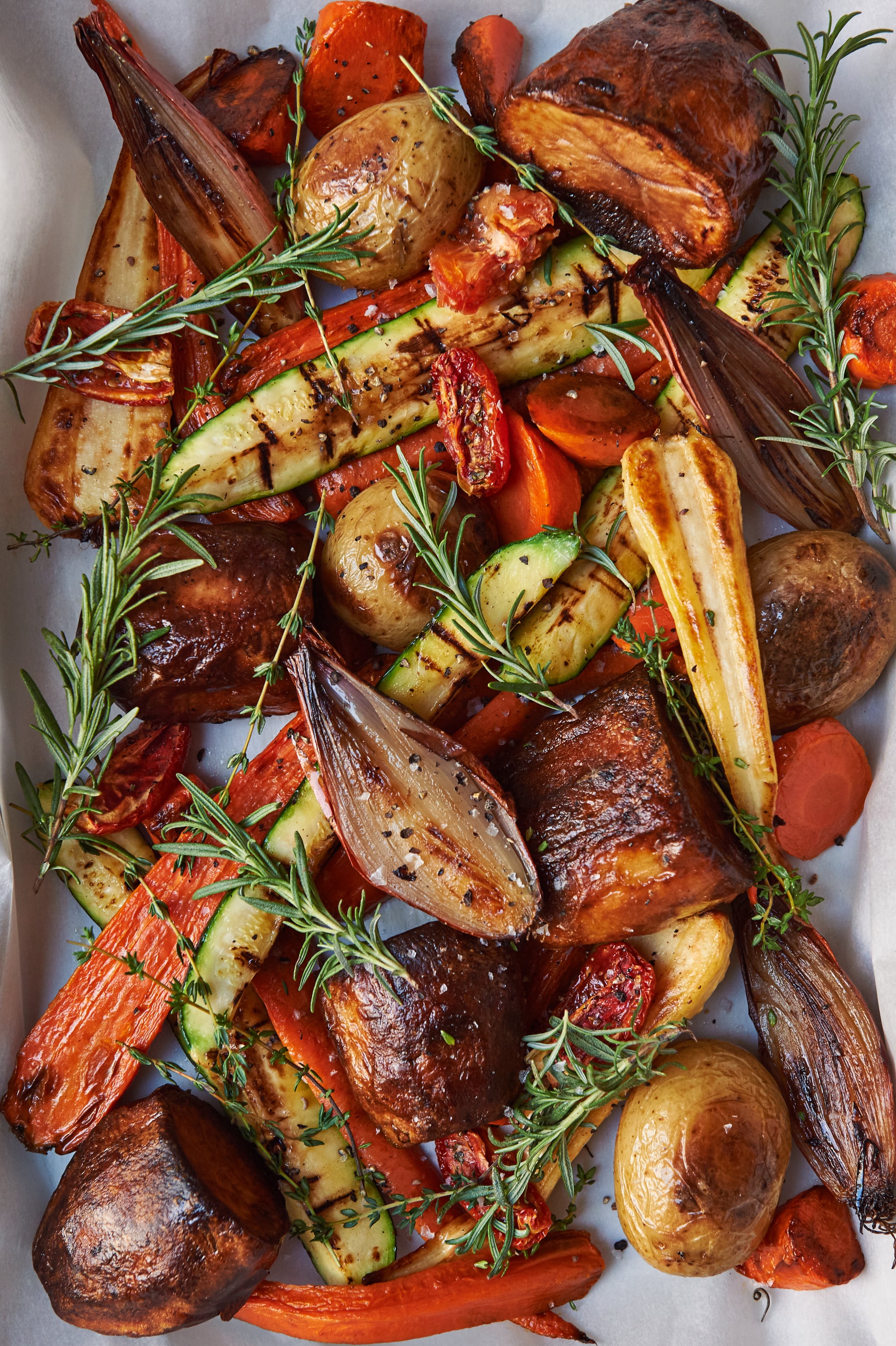 Just drizzle in honey and season with rosemary and thyme for the perfect tray of roasted vegetables this Christmas.
Rosemary and Thyme Roasted Vegetables
Vida Downtown
Ingredients
100ml good olive oil
100ml honey
20g sea salt
20g fresh Thyme
20g fresh Rosemary
300g peeled and quartered carrots
300g peeled and quartered parsnips
300g banana shallots, sliced in half
300g zucchini quartered
300g baby new potatoes, sliced in half
Directions
Pre-heat your oven to 170 degrees C, or gas mark 7.
Place all of the ingredients inside a large baking tray, this baking tray will be the one to use to roasted the vegetables.
Mix everything really well, making sure that all of the vegetables, are fully covered in the oil, honey and herbs.
Place the oven inside the pre-heated oven, bake for 40-45 minutes until all the vegetables are beautifully roasted.
Allow to cool for 10 minutes then serve.
Information
Category

Vegetables

Yield

8