Rotisserie Chicken Broth
Hack It! 2 Cheap and Easy Ways to Make Chicken Broth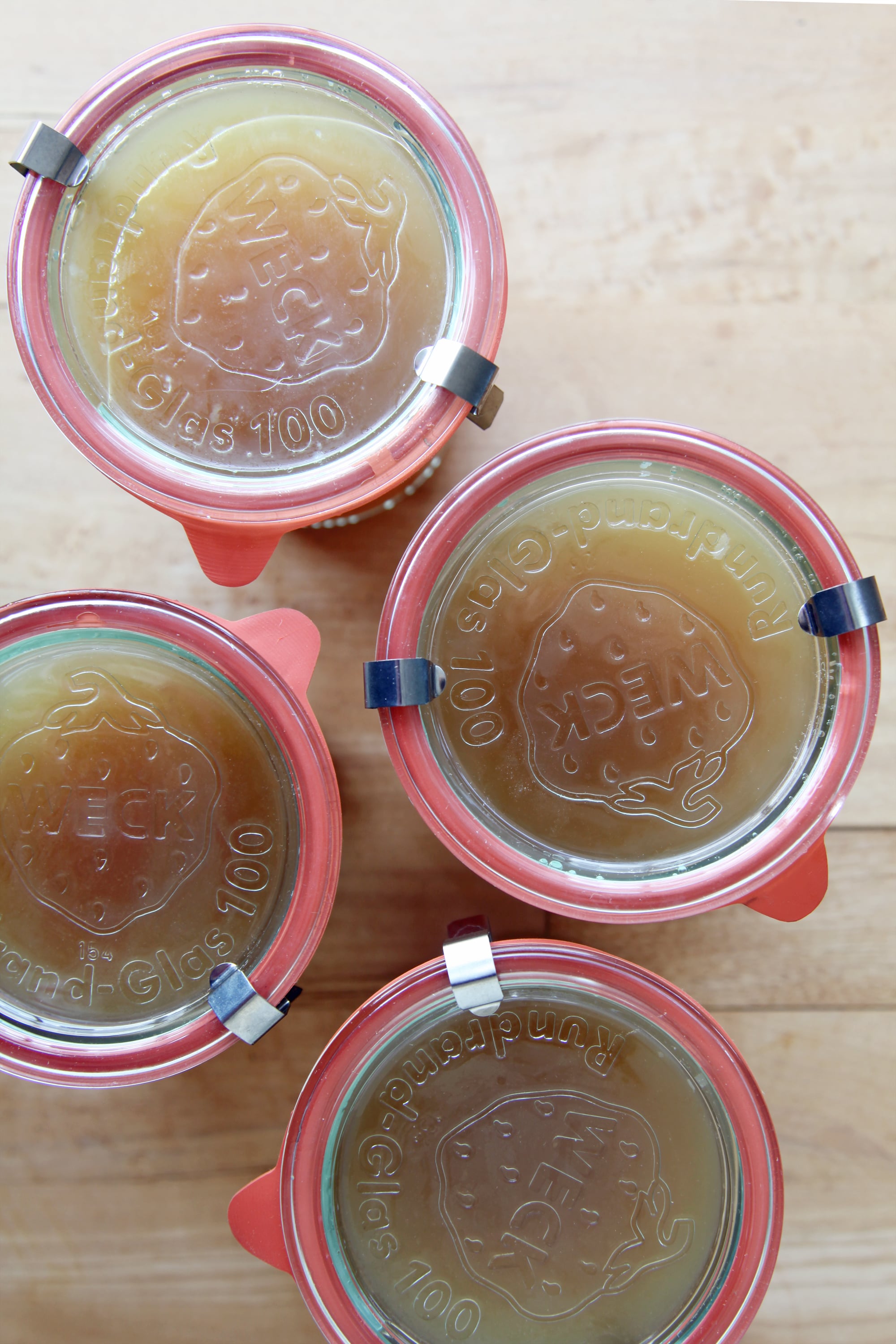 I remember learning to make stock in culinary school and thinking, "Eff that! I will literally never do this again." Eight years later, I haven't looked back. I am not about roasting bones from the butcher nor extracting all the flavor of meat only to discard it. This cook is on a budget. I'm not embarrassed to take shortcuts in the kitchen to save some moola and extra minutes, especially when it comes to making chicken broth. Since that day forward, I always make my chicken stock one of two ways, both of which take minimal effort and time:
Sear raw chicken in a stockpot, cover it in water, and poach for about 15 minutes until cooked through. This is great for from-scratch chicken noodle soup. You get a flavorful, homemade stock plus fully cooked meat to shred and stir back into the soup.
Alternatively, if you have just eaten a rotisserie chicken or roasted chicken, don't throw out the bones! Fill a stockpot with the bones, leftover skin, etc. and cover it with cold water. Bring to a boil on medium-high and cook for at least 20 minutes and an upward of 40 minutes (there's no real harm in "forgetting" it on the stove for a few minutes more). Strain out the bones, and use the velvety, collagen-rich stock in soups, pastas, or when cooking grains and beans.
Image Source: POPSUGAR Photography / Nicole Perry