Royal Caribbean: Inside the World's Largest Cruise Ship
It's Insane What Goes Into Feeding the World's Largest Cruise Ship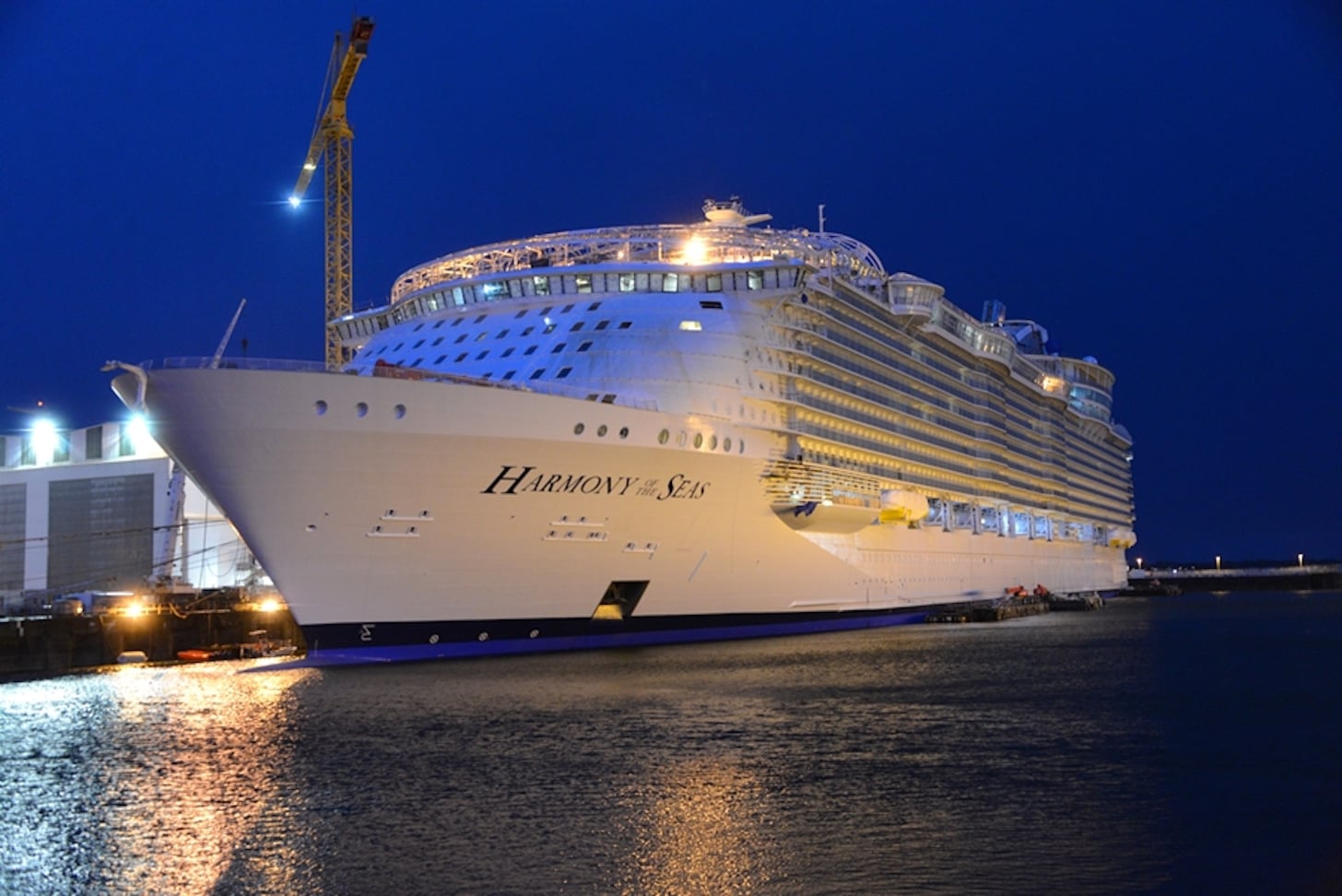 If you've ever been on a cruise you'll know what a slick operation it takes to make the journey run smoothly and successfully. And with the Royal Caribbean running the world's largest cruise ship, Harmony of the Seas, can you imagine the effort it takes to ensure everybody has a good time?
From the meal prep, to entertaining guests at the bar – here's what it takes to keep everyone fed and watered.
How much water?!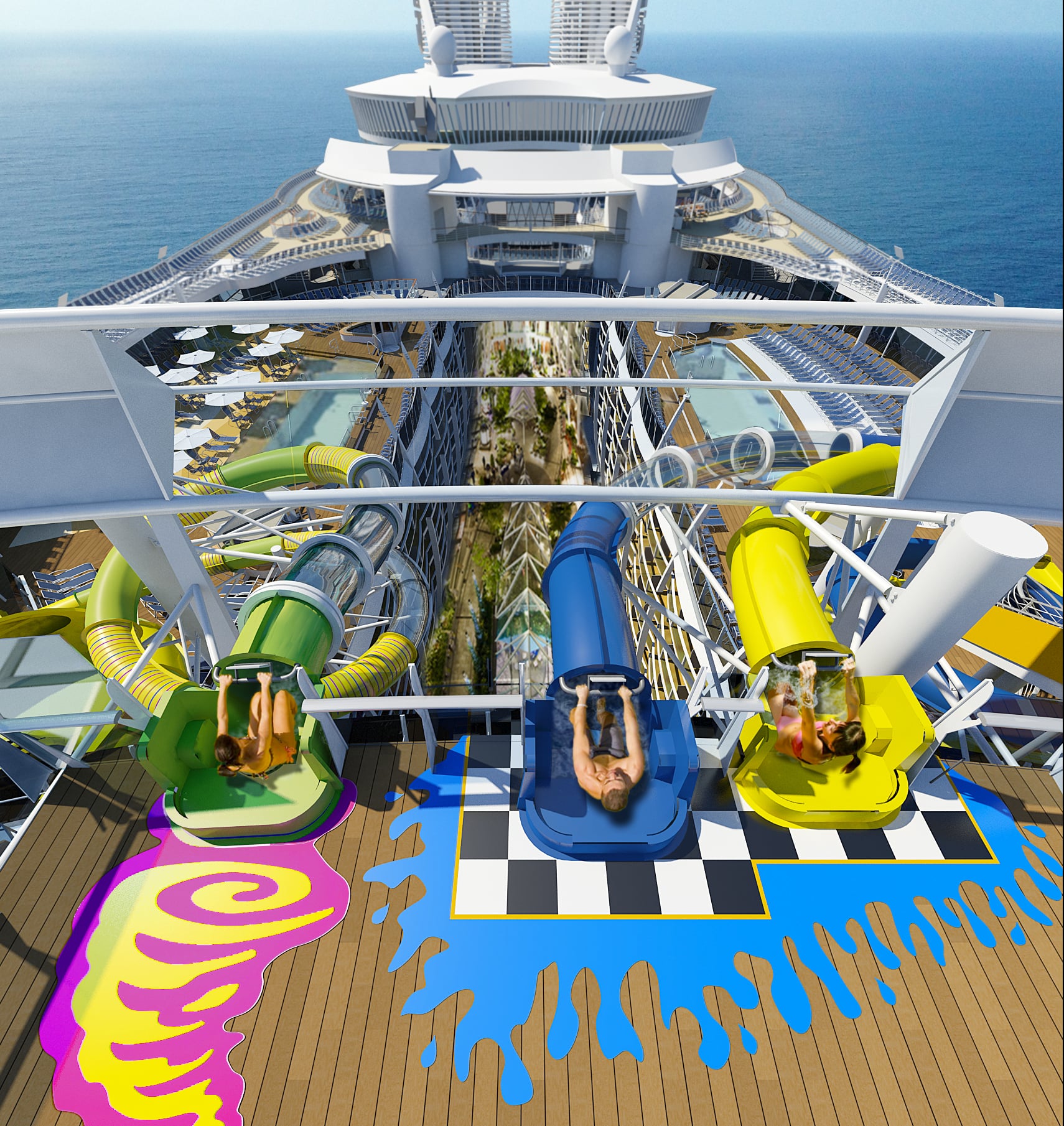 A staggering 479,314 gallons of water are consumed each day, and 55 tons of ice cubes are made.
On top of that, the AquaTheater pool is 17.9 feet deep and is the largest performance pool at sea so the ship carries an additional 5,070,632 lbs of water in the swimming pools.
The Central Park neighborhood on board also has a living park at sea with 10,600 plants, 52 trees, and two Living Walls, each containing 10,240 live plants to water.
That's a lot of food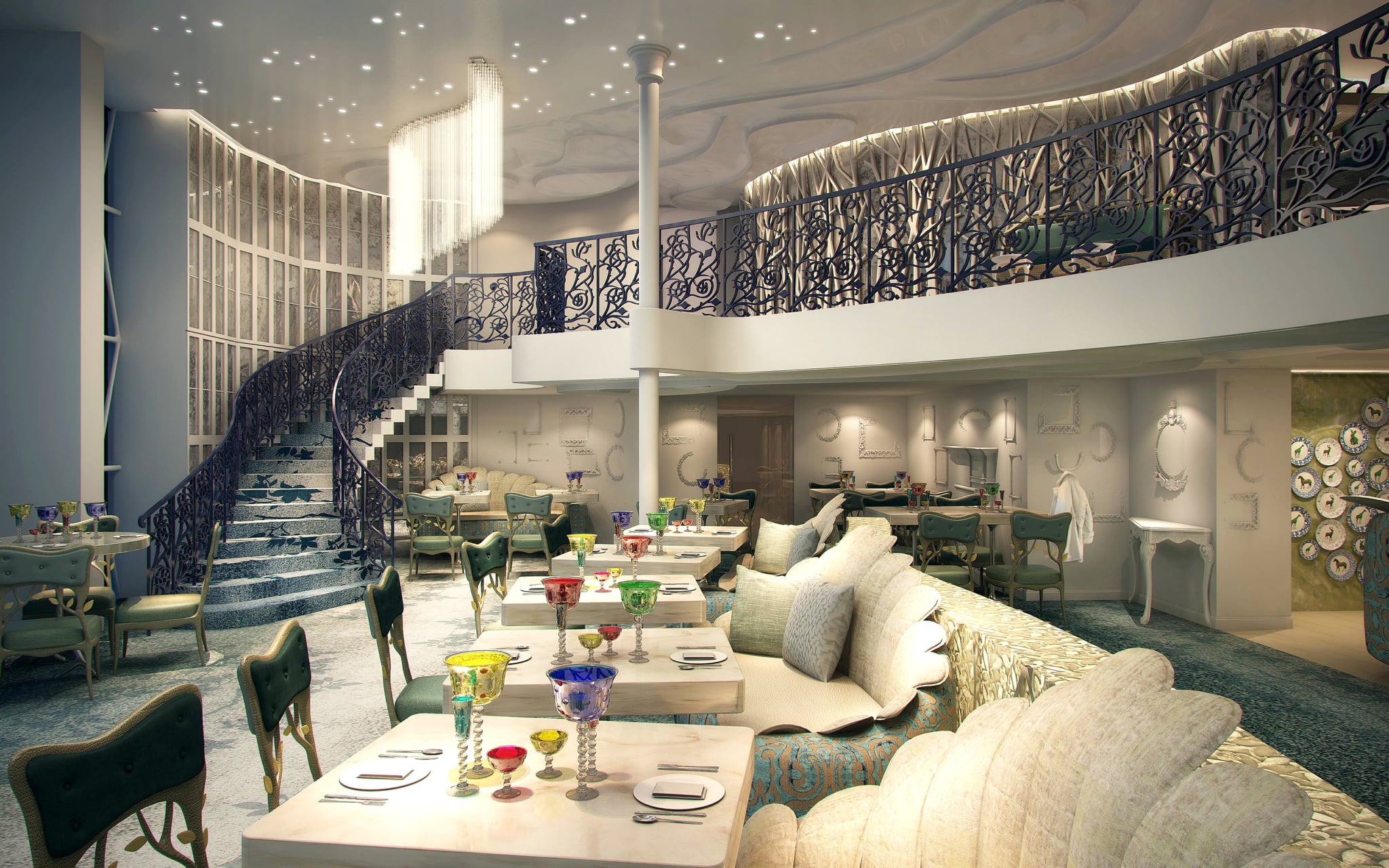 More than 200,000 meals are served on a week-long cruise (30,000 meals per day), so every ingredient needs to be loaded on in the nine-hour turnaround time with the help of 20 trucks.
There are more than 200 different dishes from 15 restaurants (including eight special eateries), to cater to every taste. The ship takes 3.5 tons of rice, 6.3 tons of flour, 31 tons of vegetables in 80 different varieties, 10 tons of baking potatoes, 15.8 tons of oil, 7.5 tons of beef, 700lbs of ice cream, and 2,100lbs of lobster tails. Additionally, they have to be careful not to crack 86,000 eggs, and provide 4,000lbs of salmon, as well as 200 varieties of spices, and 30 kinds of fresh herbs.
Each week 18,000 slices of pizza, 11,500 cans of soft drinks, 5,800lbs of cheese, 4,200 individual pots of yogurt and 3,500 bottles of drinking water are served.
The number of staff could make up a small town
More than 1,000 people (including 249 chefs, 532 restaurant staff, 184 beverage staff and 91 galley stewards) staff the ship. On top of that, there are two robot bartenders at the Bionic Bar! If you like what you see, book your cruise around the Arabian Gulf now.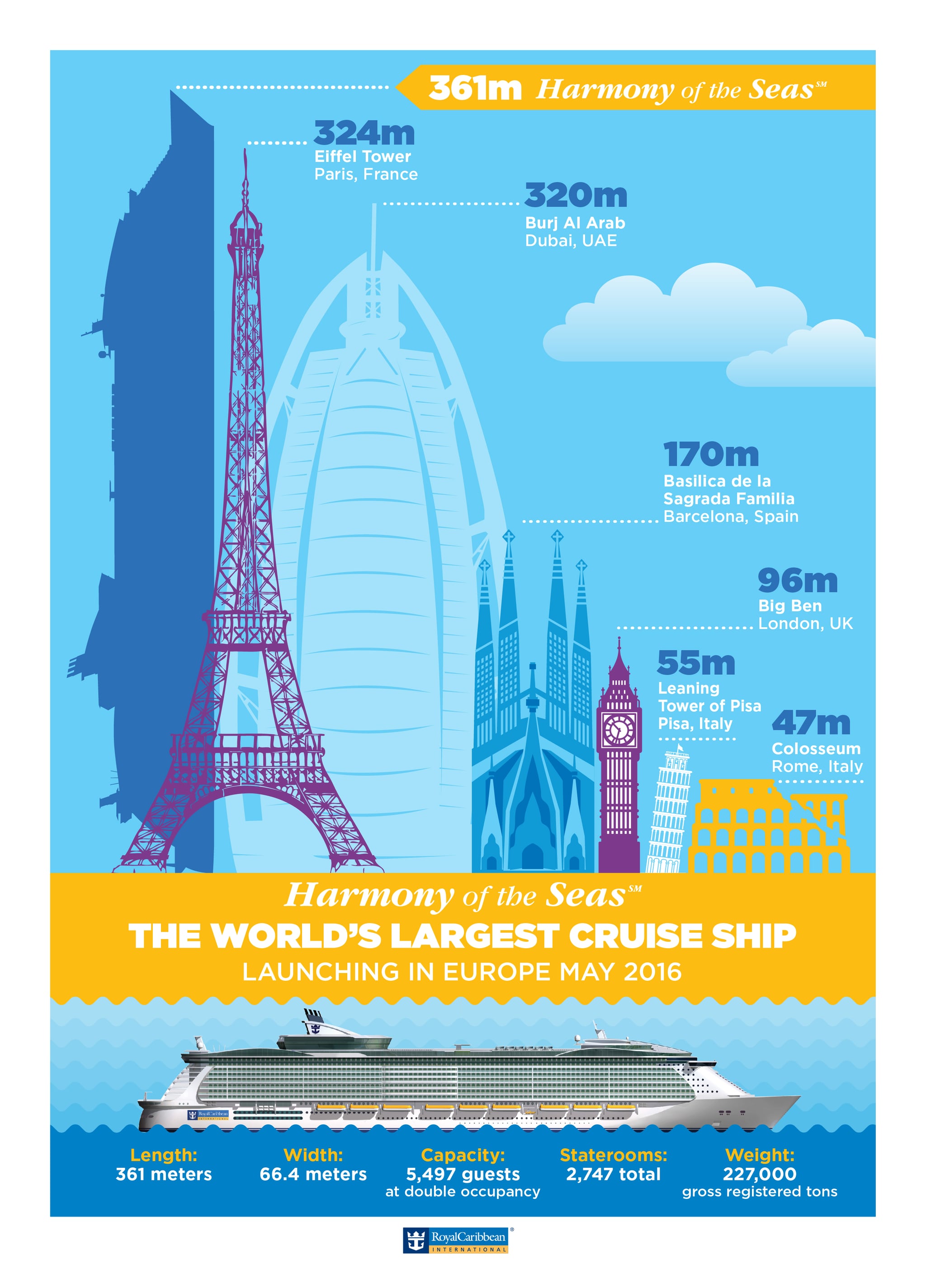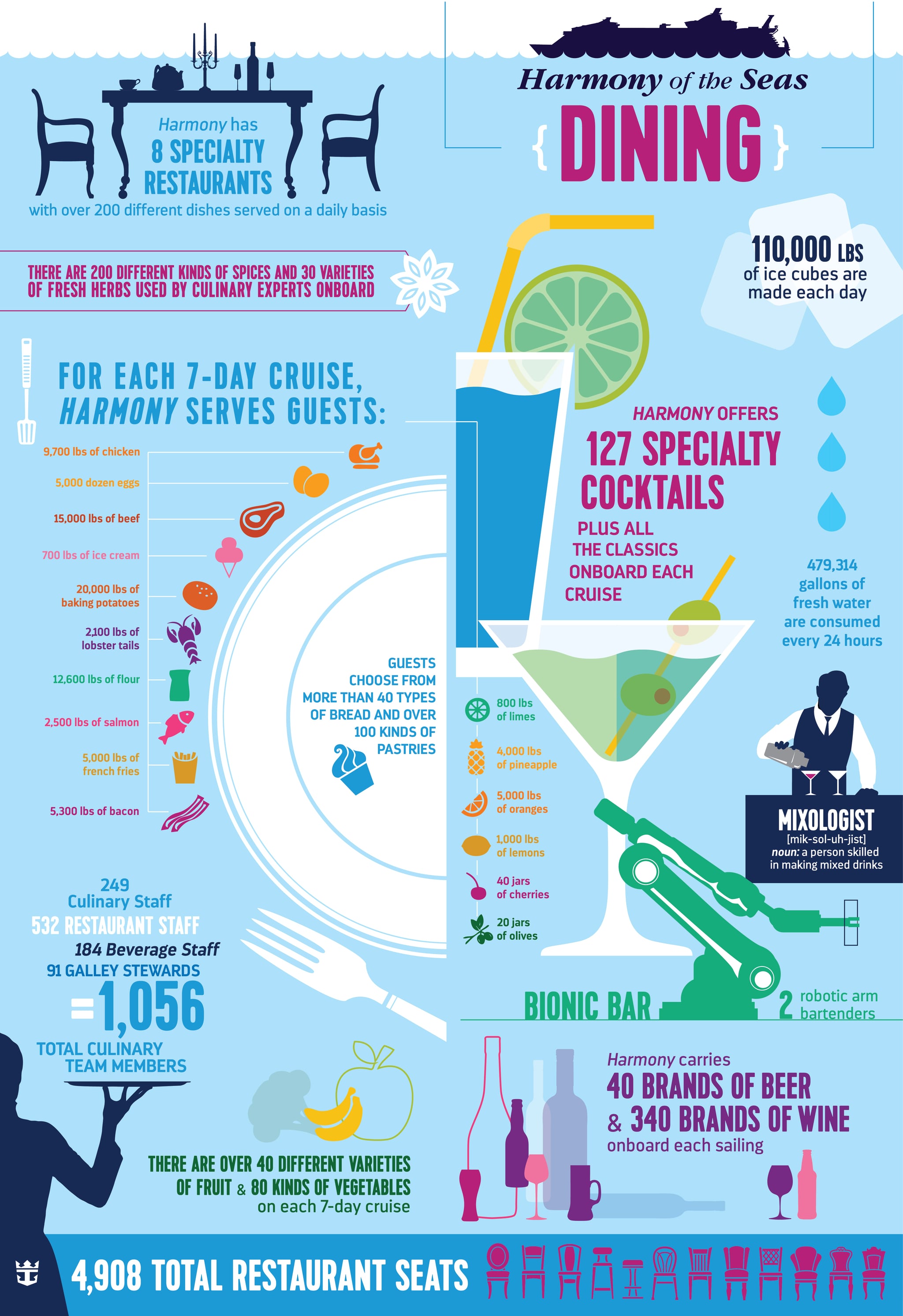 Image Source: Royal Caribbean