Ruya Dubai's Cig Kofta-Beef Tartare Roasted Onion Recipe
Make Sure These Turkish Raw Meatballs Are Served at Your Next Dinner Party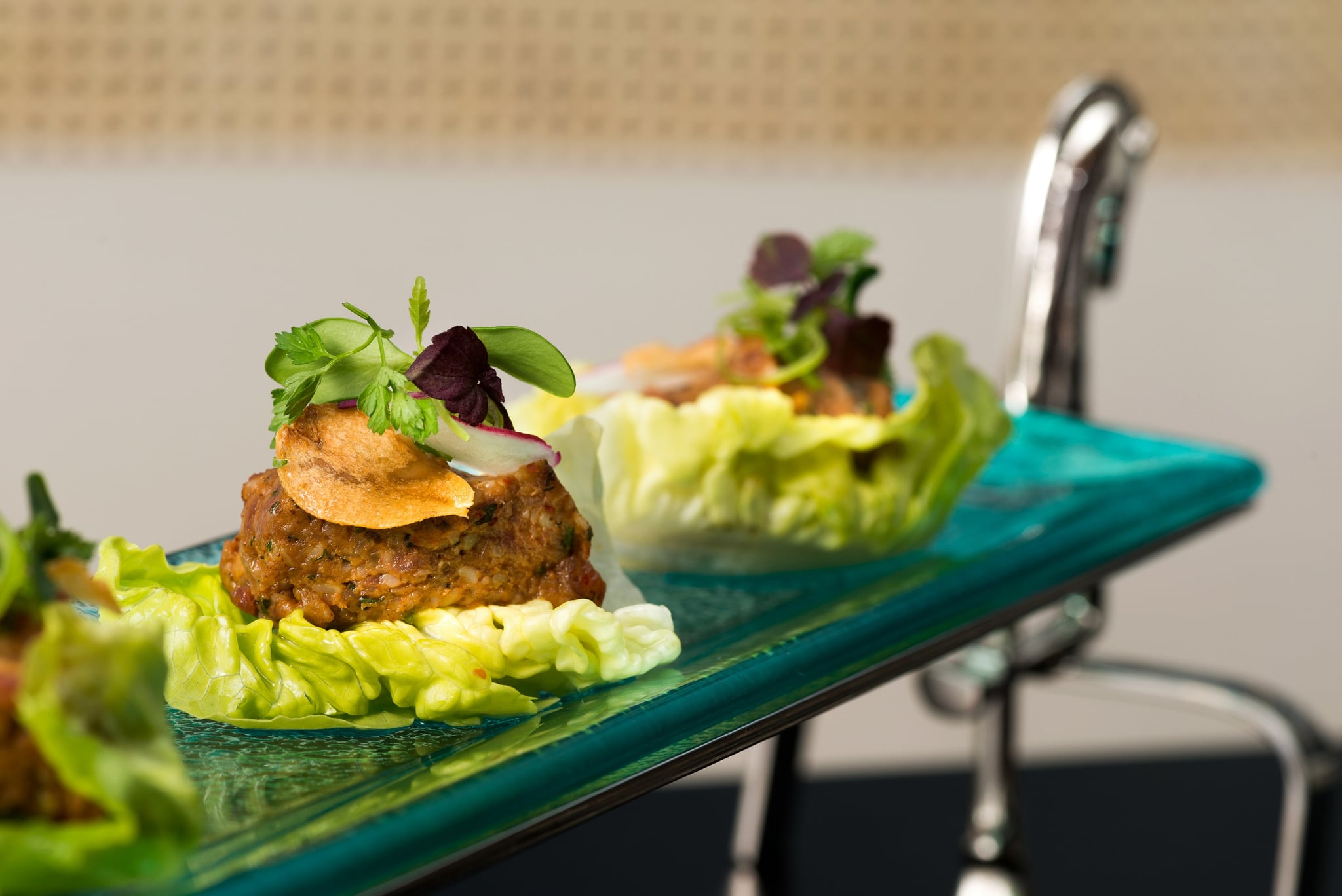 Forget your regular steak tartare; this Cig Kofta-Beef Tartare Roasted Onion, Radish and Baby Gem dish is basically raw meatballs but it will jazz up any mezze platter. This high protein snack, devised by the chefs at Ruya Dubai, is sure to go down a treat the next time you're hosting friends at home.
Cig Kofta-Beef Tartare Roasted Onion, Radish and Baby Gem
Ruya Dubai
Ingredients
290gr Beef Rib eye, Trimmed of all fat
100gr Fine Bulgur
60gr Banana Shallots, Brunoise
8gr Garlic Clove, finely grated
40ml Lemon Juice, approx. to taste
4gr Turkish Chili Paste
35gr Tomato Paste
10gr Turkish Chili Powder
5gr Middle Eastern Five Spice, see the recipe
2gr Cumin
0.5gr Cinnamon
60ml Extra Virgin Olive Oil
10gr Flat Leaf Parsley, finely chopped
8gr Fresh Mint Leaves, finely chopped
5gr Fresh Dill, finely chopped
Freshly ground salt and black pepper, to taste
GARNISH:
Baby Gem Lettuce
Red Radish
Sumac Dressing
Various Cresses
Garlic Chips
Directions
Cut the sirloin and rib eye into very small dice, chop further until they start to stick together and become a little creamy, cover with cling film and refrigerate for thirty minutes.
Place the bulgur wheat in a mixing bowl with the chopped beef and press down for twenty minutes, until soft.
In a medium mixing bowl combine the shallots, garlic, lemon juice, chili paste, chili powder, five spice, cinnamon, cumin and add little salt. Let stand for five minutes to soften the diced shallots and garlic.
Stir in the olive oil, bulgur, herbs and meat.
Mix well until totally combined, the mixture should be creamy and slight lighter in colour than the original mixture, season well with salt and pepper to taste.
Place a dollop of kofta mix on each baby gem leaf.
Garnish with thinly sliced radish, seasoned with sumac, drizzle over extra virgin olive oil and garnish with assorted cresses and garlic chips.
Information
Category

Appetizers, Finger Foods

Cuisine

Other

Yield

10

Total Time

1 hour, 29 minutes, 59 seconds
Image Source: Ruya Dubai