Salade de Chevre Chaud
You Never Thought to Put Spring Rolls in Your Salad Until Now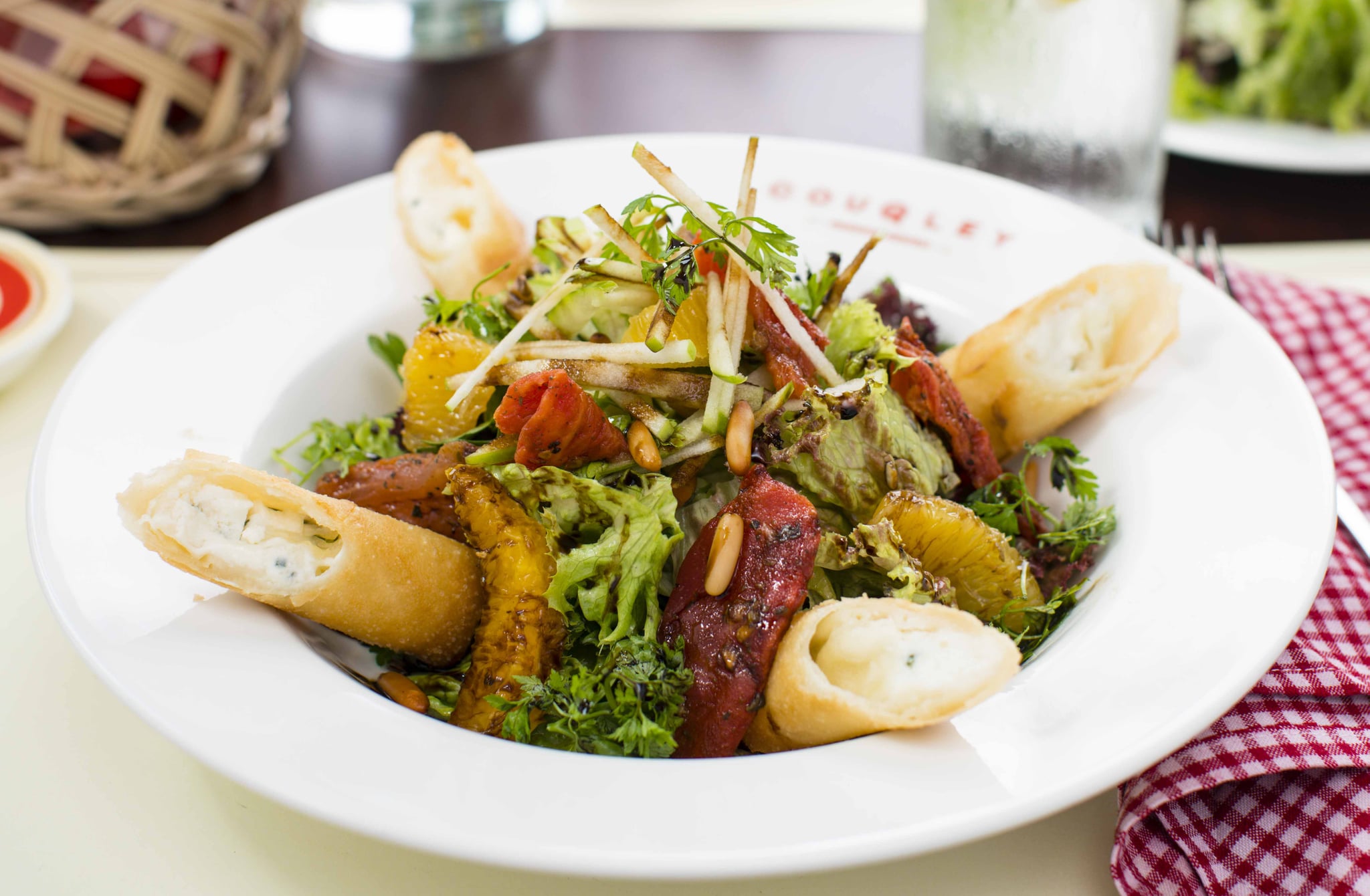 Add some hot spring rolls to this cold Salade de Chevre Chaud dish to put some oomph in your salad.
Salade de Chevre Chaud
Couqley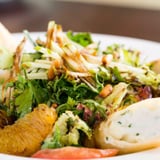 Ingredients
150g Mesculan Mix
1 fresh orange, peeled and cut into slices
8 slices of sundried tomatoes
½ granny smith apple, julienned
A pinch of mixed herbs (chives, parsley, and chervil)
4 sheets of rice paper
100g creamy goat cheese
300ml vegetable oil for frying
50ml balsamic Vinegar
200ml good olive oil
Directions
Lay out the spring roll sheets and place a quarter (50g) of the goat cheese along the bottom of each sheet.
Brush the edges with beaten egg and roll up tightly into a spring roll shape, tucking in the edges. Repeat this for the other sheets.
Heat the vegetable oil in a skillet or fryer until 180C. Deep-fry the spring rolls until light golden brown, remove with a slotted spoon or frying basket and drain on kitchen paper.
Once cooked, slice the goat cheese rolls in half.
Place the 50ml of Balsamic Vinegar in a small bowl. Slowly add the 200ml of olive to the vinegar whisking constantly until you have a nice smooth dressing.
In another mixing bowl, put all salad ingredients (mesculan mix, orange slices, tomatoes, apples and herbs) and toss together with the dressing.
Place mixed salad on a plate.
Arrange cut spring oils around each salad (4 halves per salad) and serve!
Information
Category

Main Dishes

Yield

1