Salmon With Warm Lentil Salad
Copy Pascal Tepper's Salmon With Warm Lentil Salad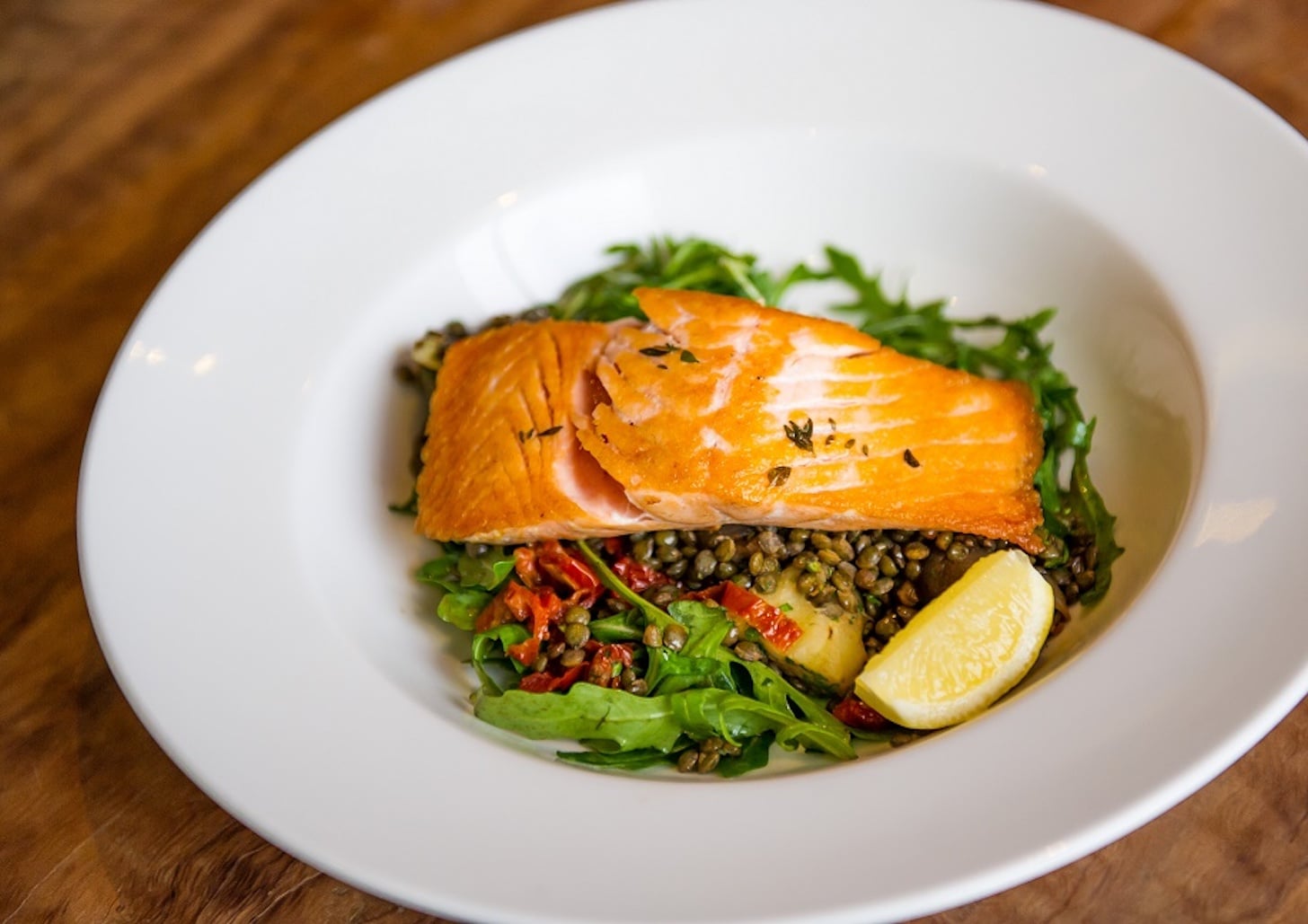 Pick up tips from the French chef's popular lunchtime spot when recreating this Salmon With Warm Lentil Salad.
Salmon With Warm Lentil Salad
Pascal Tepper
Ingredients
160g Salmon filet (slow cooked)
80g Le puy lentils (boiled)
10g Sundried tomatoes
30g Artichoke hearts
20g Grilled onions
10g Red onions
2g Garlic (finely chopped)
30g Button mushrooms
20g Olive oil
20g Balsamic vinegar
10g Wild baby rocket
2g Salt and Pepper (to taste)
Directions
In a non-stick omelet pan at medium heat, fry the salmon filet until golden brown on both sides and keep warm in the salamander.
While the salmon rests, prepare a pan on medium heat with olive oil, add chopped onions, sauté chopped garlic for 1 minute, add button mushrooms, artichoke, and sautéed lentils.
Then add grilled onions and sun-dried tomatoes, before dressing with balsamic and seasoning.
Arrange baby rocket on a salad plate then add the warm salad.
Arrange the salmon filet on top and drizzle olive oil.
Information
Category

Main Dishes

Cuisine

French