Salt Bae's Instagram Videos 2017
Salt Bae's Latest Video Will Bring Out Your Inner Carnivore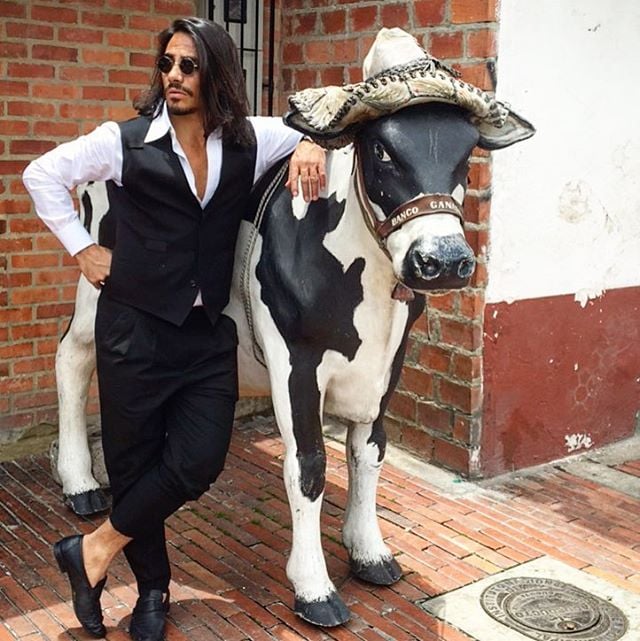 Some people like to watch videos of pimples being popped (calling Dr. Pimple Popper)...but I prefer to watch videos of Salt Bae slicing meat. Perhaps this is because I'm a die-hard meat-lover, but there's something about his smooth movement, savvy expertise, and his signature salt-sprinkling move that could win even a tempeh and quinoa-eating yogi.
Salt Bae, also known by his given name, Nusret, is behind the Dubai and Abi Dhabi Turkish steakhouses of the same name, but he's perhaps even more famous for his viral videos.
He went viral back in January, but he hasn't yet lost momentum, and his latest video shows why. Pictured with a whole (though headless) lamb, Salt Bae effortlessly deconstructs it, places a gorgeous cut of it in the oven. When it comes out, you're going to want to jump through your screen and dig in.
If you need need even more Salt Bae...he's a video of him heating the camera with meat. Because, why not?