#SaltBae Memes
This Dubai-Based Chef is Breaking The Internet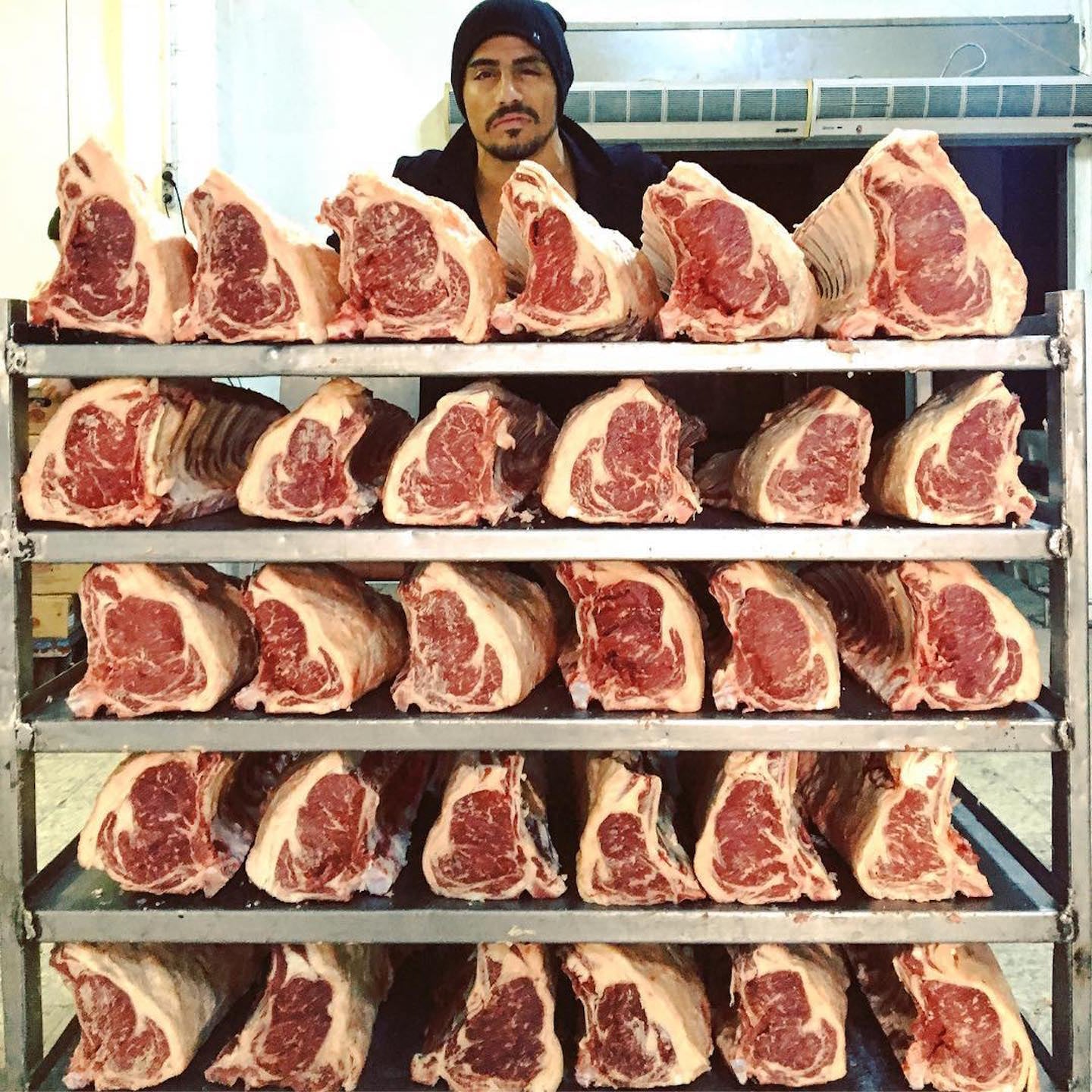 Turkish chef Nusret Gökçe owns the popular steakhouse chain Nusr-et, which has locations throughout Turkey and in Dubai, and now he's going viral.
It's not often that a butcher takes the Internet by storm with a single Instagram post, but that's exactly what's happened in the 48 hours since this ponytail-sporting meat-lover posted a video showing off his incredible knife skills outside the Dubai location of his restaurant.
The Instagram post inspired the hashtag #SaltBae, and memes are already being created by people drooling over the way Nusret cuts the steak, and elegantly sprinkles salt on it at the end.
But there's more than Nusret's unique and oddly appealing approach to salting the cut that's made #SaltBae an international social media sensation--there's also the fact that Nusret is totally hot. Whether you're LOLing at these memes or just drooling over this chef's biceps, these memes will make your day.
when your makeup is almost complete but you still gotta add that touch of highlight pic.twitter.com/RzNbTbymor

— 🐝 ya like jazz? 🐝 (@hanxine) January 7, 2017
Adding a little Caucasian to your cv before sending it off pic.twitter.com/VAwoCTCLQO

— THELMZKITCHEN (@thelmzkitchen) January 8, 2017
When your roommate changes your name in her phone to #saltbae based off of current memes 😂 pic.twitter.com/cx6tx6CnSD

— Catie Oster (@CatieO_85) January 10, 2017
@Apple make this a thing #saltbae pic.twitter.com/q7RN23YodQ

— Michael (@Schwartz341) January 9, 2017
#saltbae gonna end up on ellen, he's attractive so he'll have a female following, he's gonna write a book about salt, make money. finesse.

— skul emohi (@kikiphillip) January 10, 2017
Image Source: Instagram user nusr_et