Saraydan Cafe Abu Dhabi's Mantar Guvec Recipe
Dinner For One! This Turkish Casserole Will Take Away Your Solo Dining Blues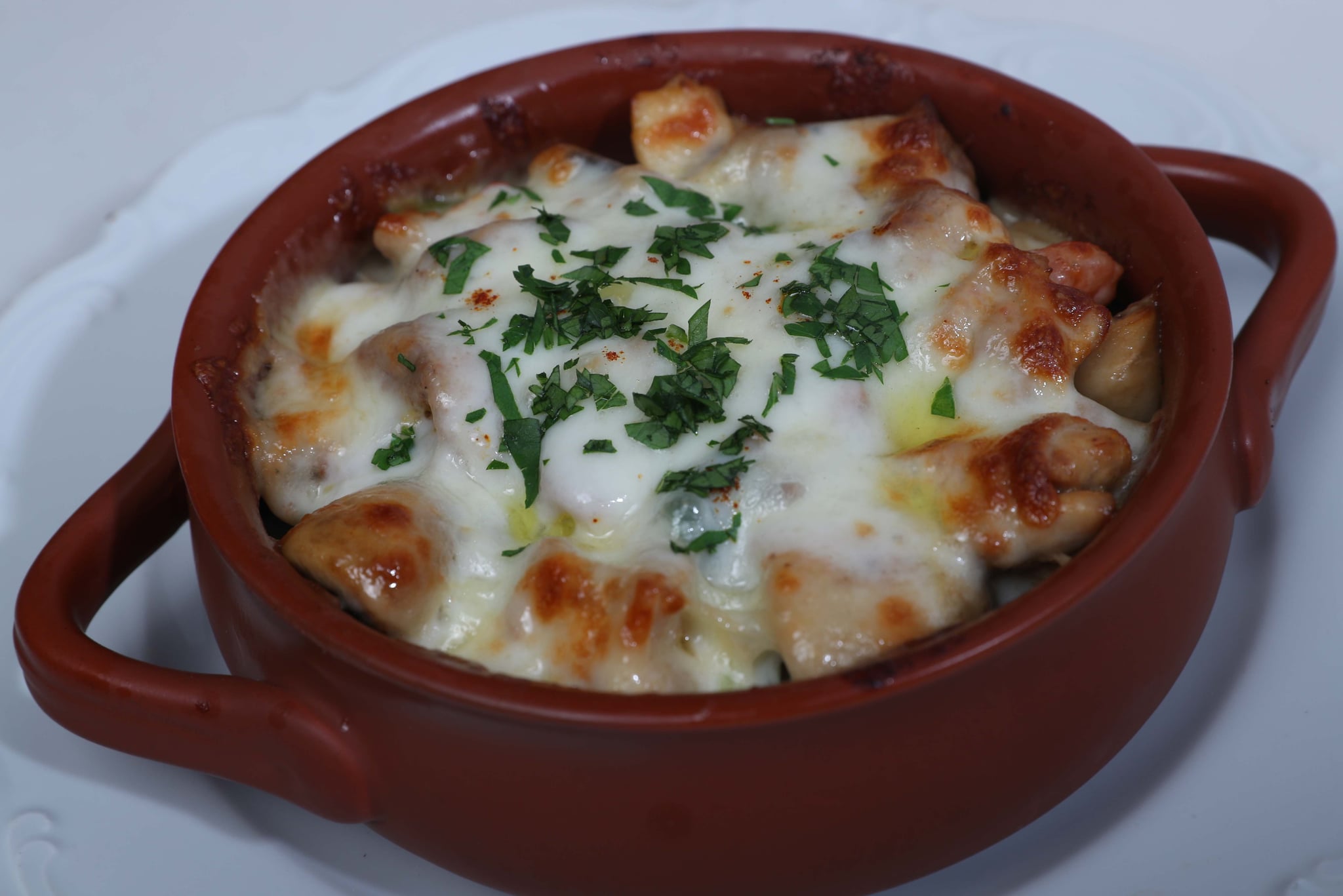 Since its launch in 2015, Saraydan Café has become one of the favorites in the Abu Dhabi Turkish food scene. This month the café extended its Ottoman-inspired menu with new dishes including this rich mushroom Mantar Guvec casserole. Perfectly sized to feed one, we imagine staying in tucked up with a Netflix binge this evening to enjoy this one. Who says food is best shared with friends?
Happy eating!
Mantar Guvec
Saraydan Café
Ingredients
100g Mushrooms
50g Chicken breast
30g Grate Kashar Turkish cheese or mozzarella cheese
20g Tomato bunch
20g Red onion
20g Green capsicum
1 tbsp oil
Salt and pepper
Directions
Sauté the chopped onions and peppers in a skillet for 5-7 minutes with 1 tbsp. of oil.
Cook and stir the chicken breast slices together with the vegetables until almost cooked (around 10-12 minutes) then add the mushrooms for another 5 minutes.
Put the tomato herbs with salt and pepper and heat all the ingredients together, then pour the mixture into a casserole.
Add Grate Kashar Turkish cheese or mozzarella cheese on top of the casserole and put into a 200 degrees preheat oven for 5 minutes or until the cheese melts.
Add a sprinkle of chopped parsley on top and serve.
Information
Category

Casseroles

Cuisine

Mediterranean/Middle Eastern

Yield

1

Total Time

24 minutes, 59 seconds