The Schnitzel Launches at McDonald's UAE
McDonald's Has a New Item on the Menu! Here's the Secret to Getting It Free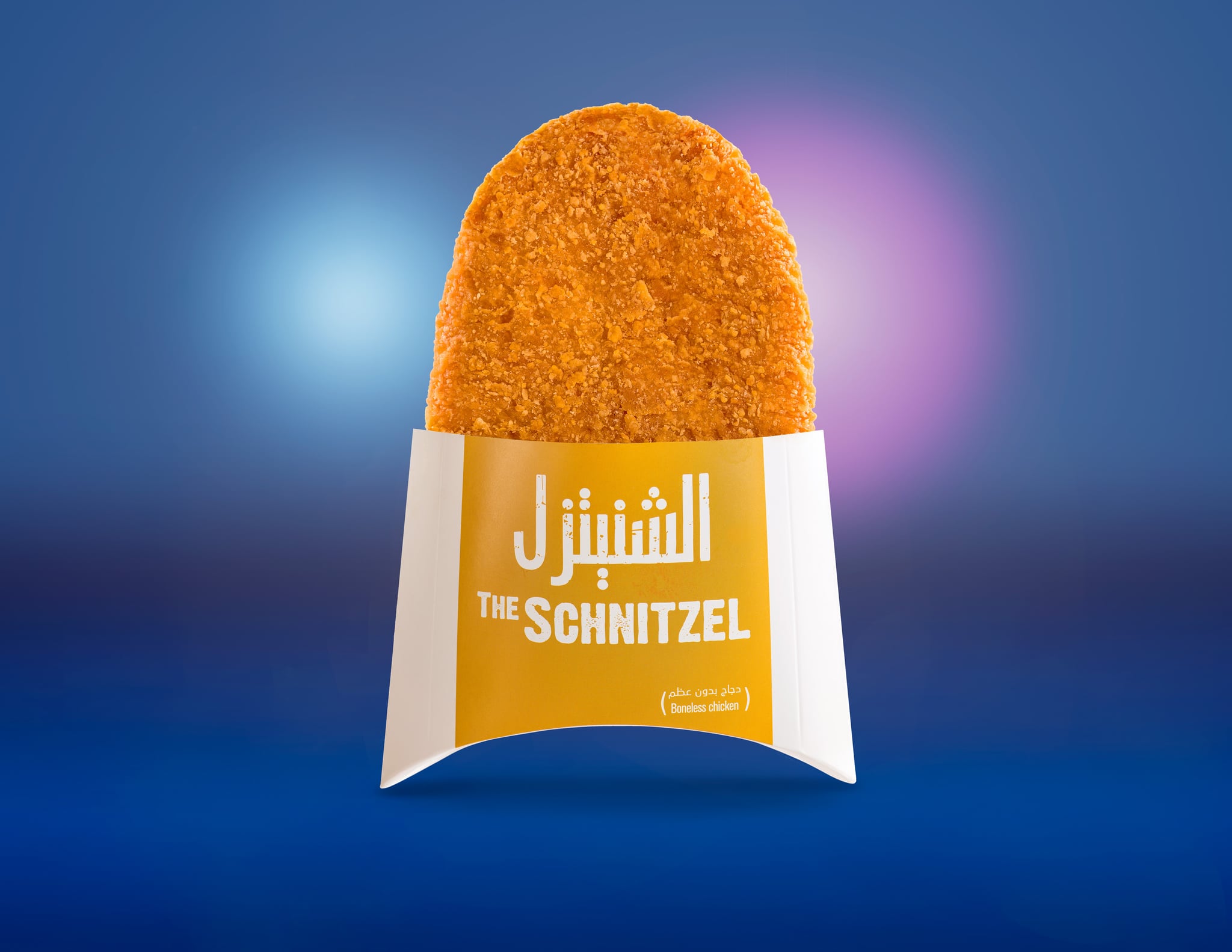 Last year they brought back milkshakes and McDonald's UAE is kicking off 2018 by adding more to their menu. From January 16 fast food lovers will be able to get their hands on The Schnitzel, a breadcrumb-coated chicken bite that comes in either Spicy or Salt & Pepper flavors. You can buy one for AED9 or make it a meal for AED17.
We tried the fresh addition and can tell you it's worth every dirham (don't let the picture fool you, it's about the size of a hand) but McDonald's is giving them away for one day only from 11 a.m. on January 16, although there's a catch. Anyone who wants to bag a freebie should make their way down to The Walk, JBR outlet in Dubai and tell a joke. Don't see yourself as a comedienne? Don't worry. All you have to say is "Why did the chicken cross the road?" to the cashier before the limited edition schnitzels run out and voila!
It's all part of the brand's initiative to bring a smile to people's faces who might be experiencing the January Blues.
"We are constantly innovating to provide new experiences and products and we take great care to serve quality, great-tasting menu items to our customers each and every time they visit our restaurants," Walid Fakih, General Manager at McDonald's UAE said. "The new Schnitzel is sure to be a hit with customers: it's unique, tasty and easy to eat on the go, introducing a completely new way of eating chicken…
"A joke in exchange for a free Schnitzel felt like the perfect match – a delicious treat in return for a timeless comedy classic."
We couldn't agree more!
Image Source: McDonald's