Scottish Scallops, Slow-Simmered Leeks, and Mimolette Cheese
Smother Your Scallops in Cheese For the Most Indulgent Appetizer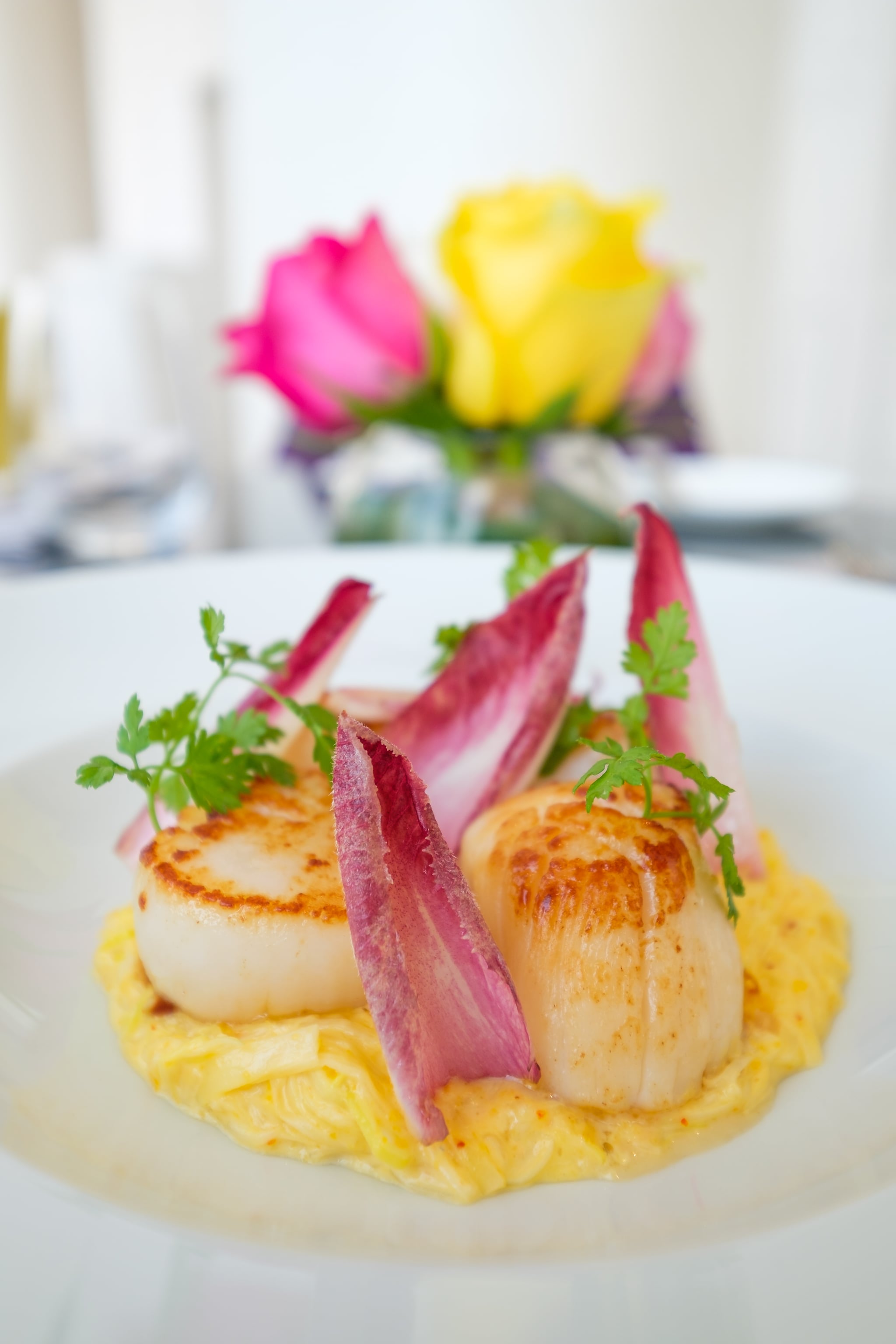 Chef Julia from Choix Patisserie & Restaurant (by three-Michelin star chef Pierre Gagnaire), shares her recipe for an indulgent twist on fine seafood. Pan-seared Scottish scallops are smothered with the sweet Mimolette cheese from France and simmered with seasoned leeks and horseradish, and topped with bitter bites of radicchio.
Scottish Scallops
Choix Par Pierre Gagnaire
Ingredients
16pcs of fresh Scottish Scallops cleaned
4pcs of Leeks
0.5l of cream liquid
150g of 24-month aged Mimolette cheese
20g of fresh Horseradish
4pcs of Radicchio or (red chicory)
1pc of lemon
50g of butter
Salt/ Peper
Directions
Reduce slowly the ½ l of cream in a medium pot to get once reduced 350g remaining.
In the meantime, cut in four each leek then in a thin julienne. Blanch them few seconds in salted boiling
water and cool down quickly in ice water. Keep aside straining.
Grate the Mimolette and melt it in the warm reduced cream. Add the julienne of leek, season, plate in
the center.
Warm up a medium oiled nonstick pan, then cook your scallops 2 minutes first side, turn them , add
your fresh butter, then deglazed with your lemon juice.
Plate on your garnish. Freshly on the top, grate the horseradish.
Finally add 2-3 leaves of red chicory with a light seasoning.
Information
Category

Appetizers

Cuisine

English/Scottish/Irish

Yield

4