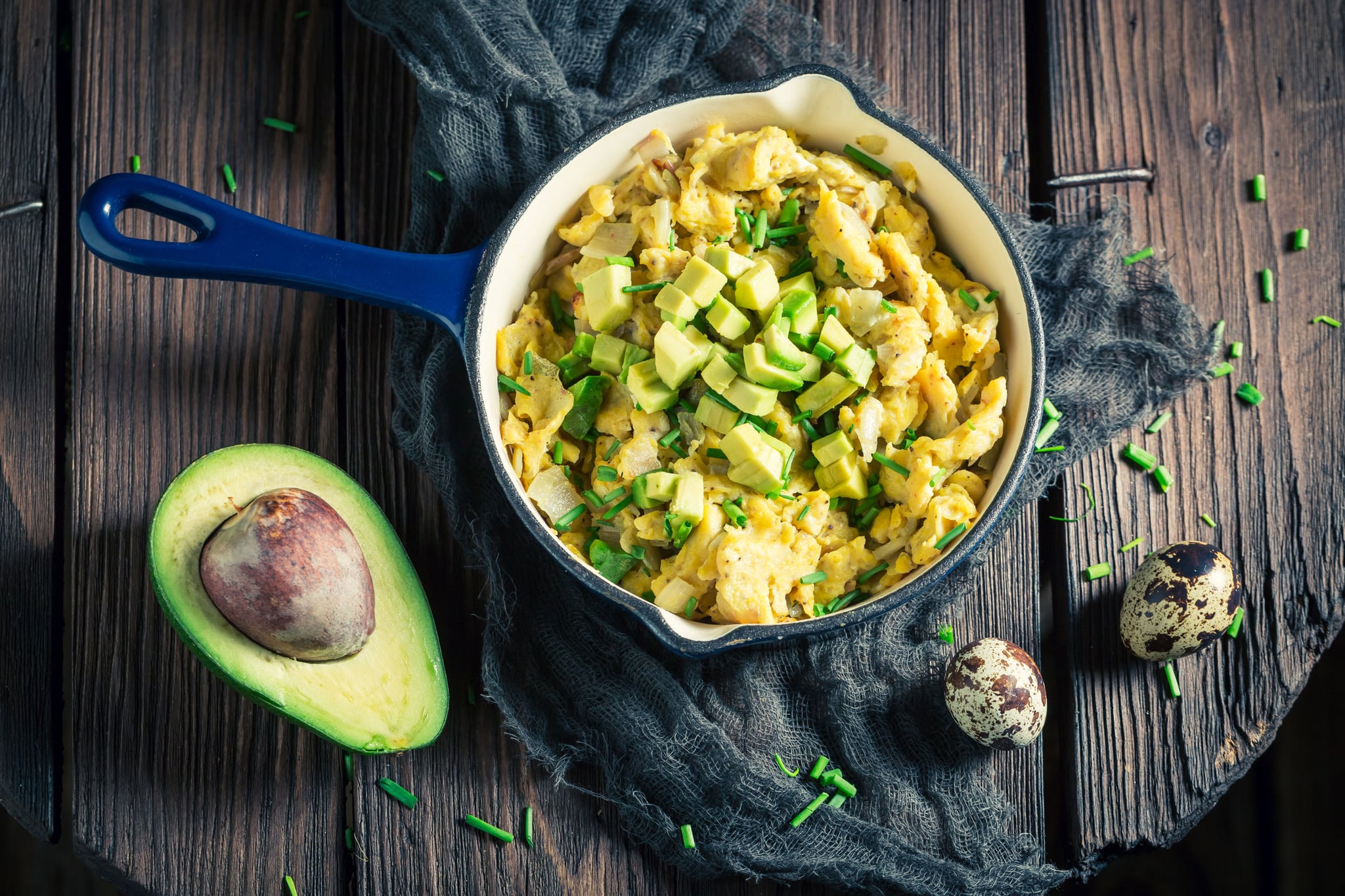 Whether you prefer your scrambled eggs just-barely set, dry, or somewhere in between — a topic we could discuss ad nauseam — let's agree that the breakfast staple can often benefit from a bit of jazzing up via toppings and mix-ins. Sometimes that can be as simple as a hefty handful of parmesan cheese or a sprinkling of chopped fresh herbs like chives, parsley, or tarragon (or a combination of the two), but on days when more feels better, try one of these enticing ideas:
Pesto, basil, sun-dried tomatoes, and parmesan: Either drizzle the pesto on top of cooked eggs, or swirl it into the eggs as they cook. Add a chiffonade [1] of basil, sliced sun-dried tomatoes (or slow-roasted tomatoes), and grated parmesan.
Brie, chives, and mushrooms: Slice up a handful of mushrooms and cook them till browned and tender in butter, add eggs, cook until set, and then top with chopped brie and minced chives.
Cheddar, tomatoes leek: Sauté sliced leeks in butter until translucent and beginning to brown, then add the eggs and tomatoes, cook until set, and top with grated cheddar cheese.
Bell peppers, caramelized onions, and Italian sausage: Remove a sweet or spicy Italian sausage from its casing, break it up into crumbly pieces, and cook it through. Remove to a plate, add chopped roasted bell peppers and caramelized onions [2] and eggs seasoned with a pinch of paprika, cook until just set, fold in the sausage, and serve.
Mushrooms, fontina, and truffle salt: Cook the mushrooms and eggs as in the brie, chives, and mushrooms iteration. Once cooked, top with grated fontina and a pinch of truffle salt.