See Armani Hotel Dubai's AED75 Gold Flake Cappuccino
A Coffee Sprinkled With Gold Flakes Costs AED75 in Dubai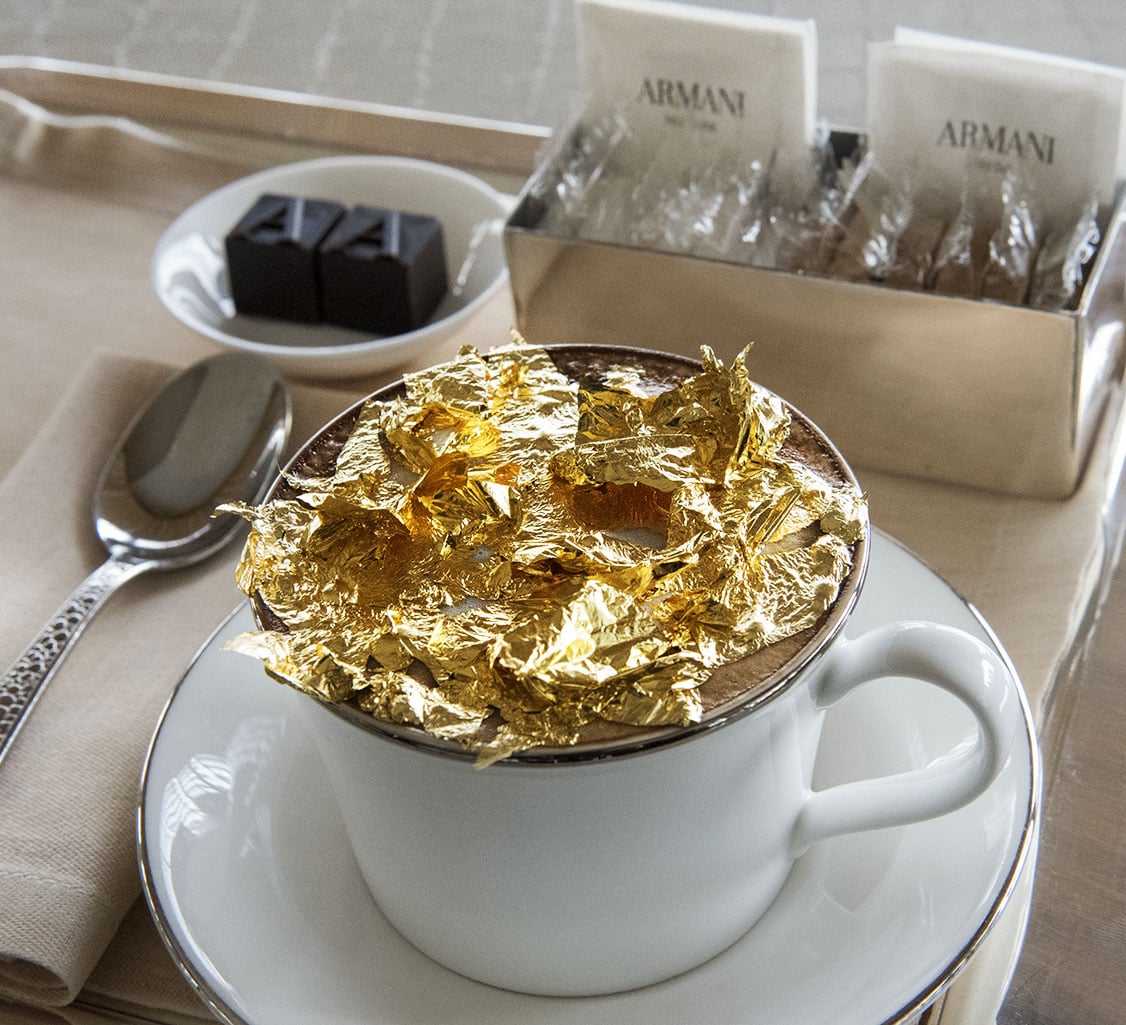 Ask any caffeine fiend and they'll tell you there's nothing worse than a bad cup of coffee. So one Dubai hotel has created the cappuccino to delight all cappuccino lovers that walk through its door.
The Armani Hotel, located inside the Burj Khalifa, is sprinkling 23 carat gold flakes on top of its blend of finest Arabica coffee beans in the Armani/Lounge throughout the day. Served up with a dark chocolate treat, you'd have to really love coffee (or gold!) for fork out AED75 ($20) for the Gold Cappuccino.
One thing's for sure, it would make an awesome Instagram picture!
Image Source: Armani Hotel Dubai