Sheet Pan Eggs
This Sheet Pan Hack Will Change the Way You Make Scrambled Eggs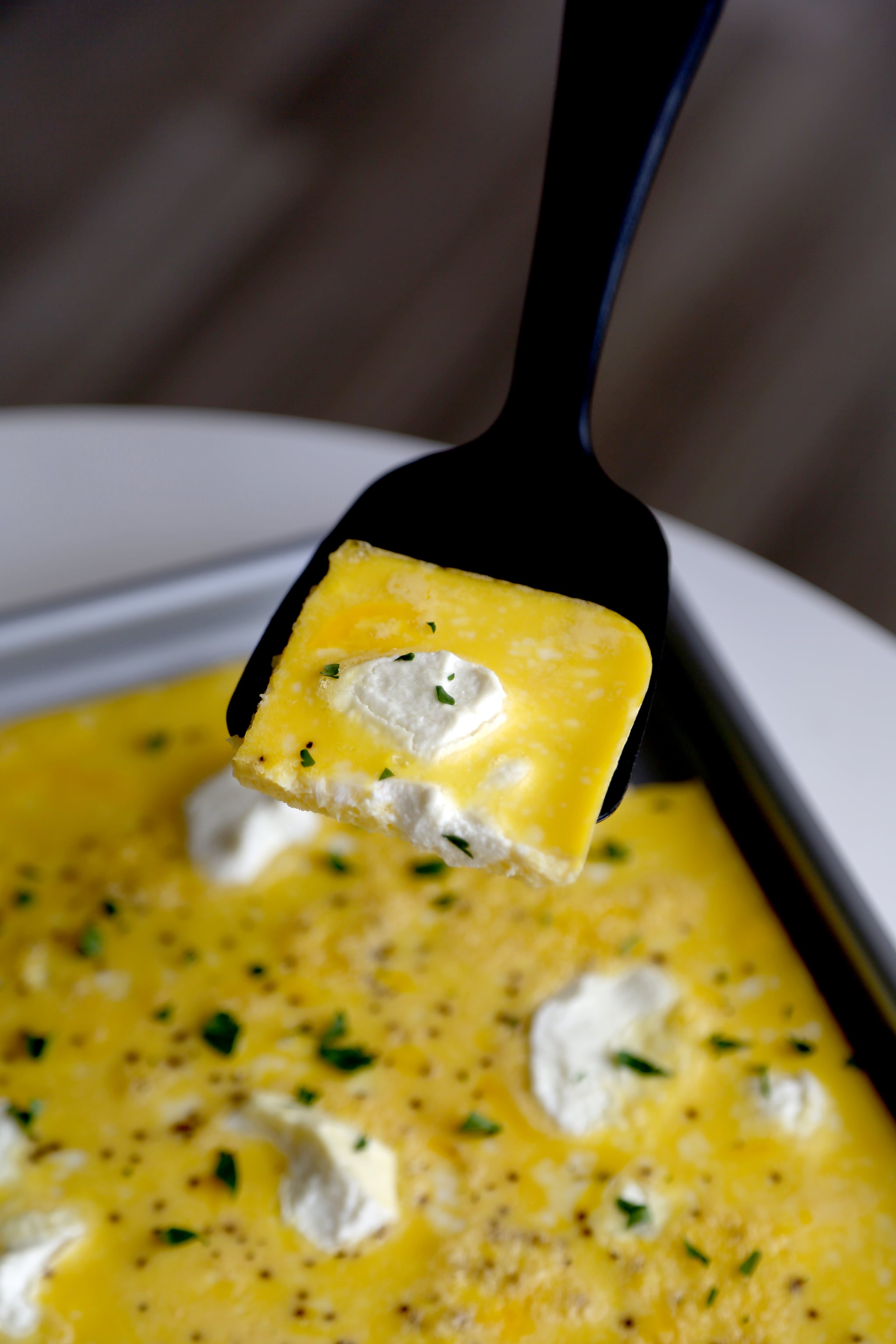 Allow me to introduce you to the latest breakfast hack that's going to make your life easier: sheet pan eggs. When I first saw these rectangular eggs popping up on Pinterest, I was immediately intrigued; they're like muffin tin eggs 2.0.
A little skeptical of how the eggs would taste (and how messy the process would be), I hesitantly set out to try the trend for myself. And after testing out the foolproof process, I can attest to its brilliance. Like a combination between scrambled eggs and a frittata, this sheet of eggs can be cut up into squares to meal prep breakfast for the week, or to assemble breakfast sandwiches for a crowd. If you're already feeling on board with this unusual cooking method, read on for a breakdown of how to re-create it.
First, preheat your oven to 300°F. A half sheet pan works best, and a full dozen eggs fit perfectly. I tried filling the pan with six eggs at first, only to realize that all 12 would indeed fit. Whisk a dozen eggs with about a teaspoon of salt and a half teaspoon of pepper until smooth and frothy. Using a paper towel or napkin, make sure to grease the pan all over so the eggs don't have a chance to stick. I used ghee, as it's best for high-heat cooking, but you could also use standard cooking spray.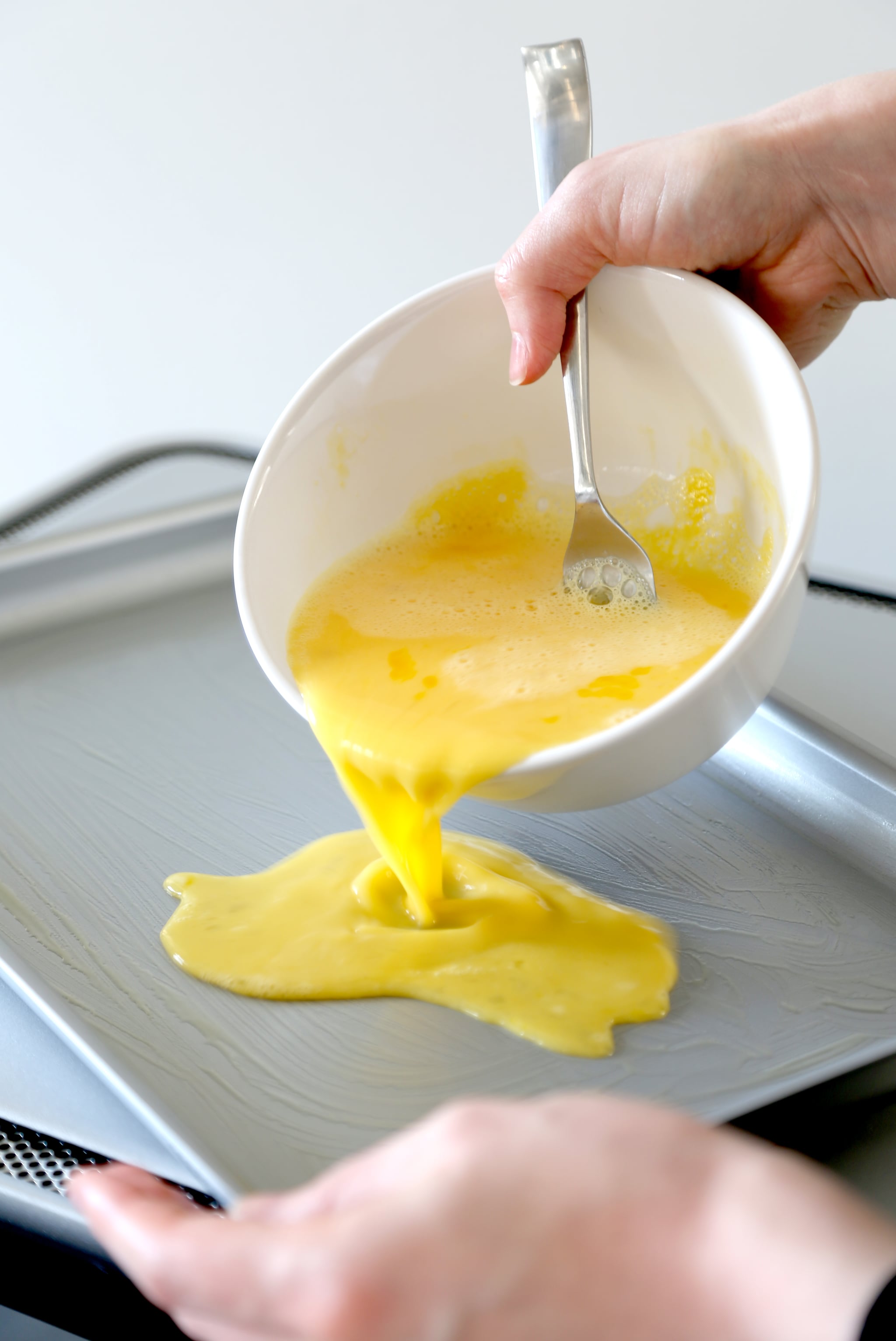 Pour the eggs on the sheet pan, allowing them to spread evenly. I love the combination of eggs and goat cheese, so I topped mine with four ounces of the cheese, dolloping it all over. You could opt for plain eggs or mix in a number of additions like chopped spinach, bell peppers, feta cheese, cooked bacon, cheddar, or chives. Bake the eggs for 15 minutes or until set; you want them to be fully cooked with no runny spots remaining.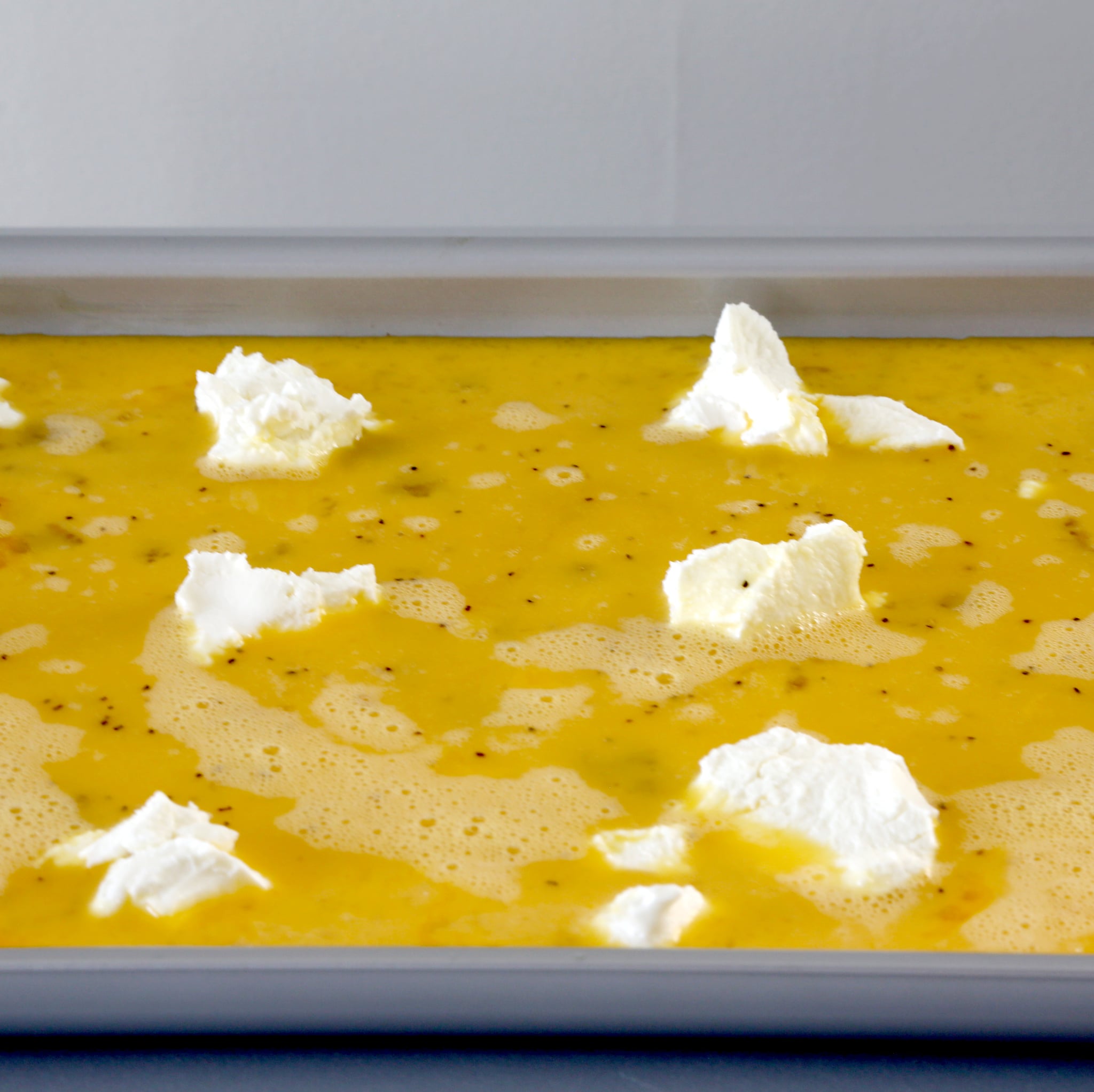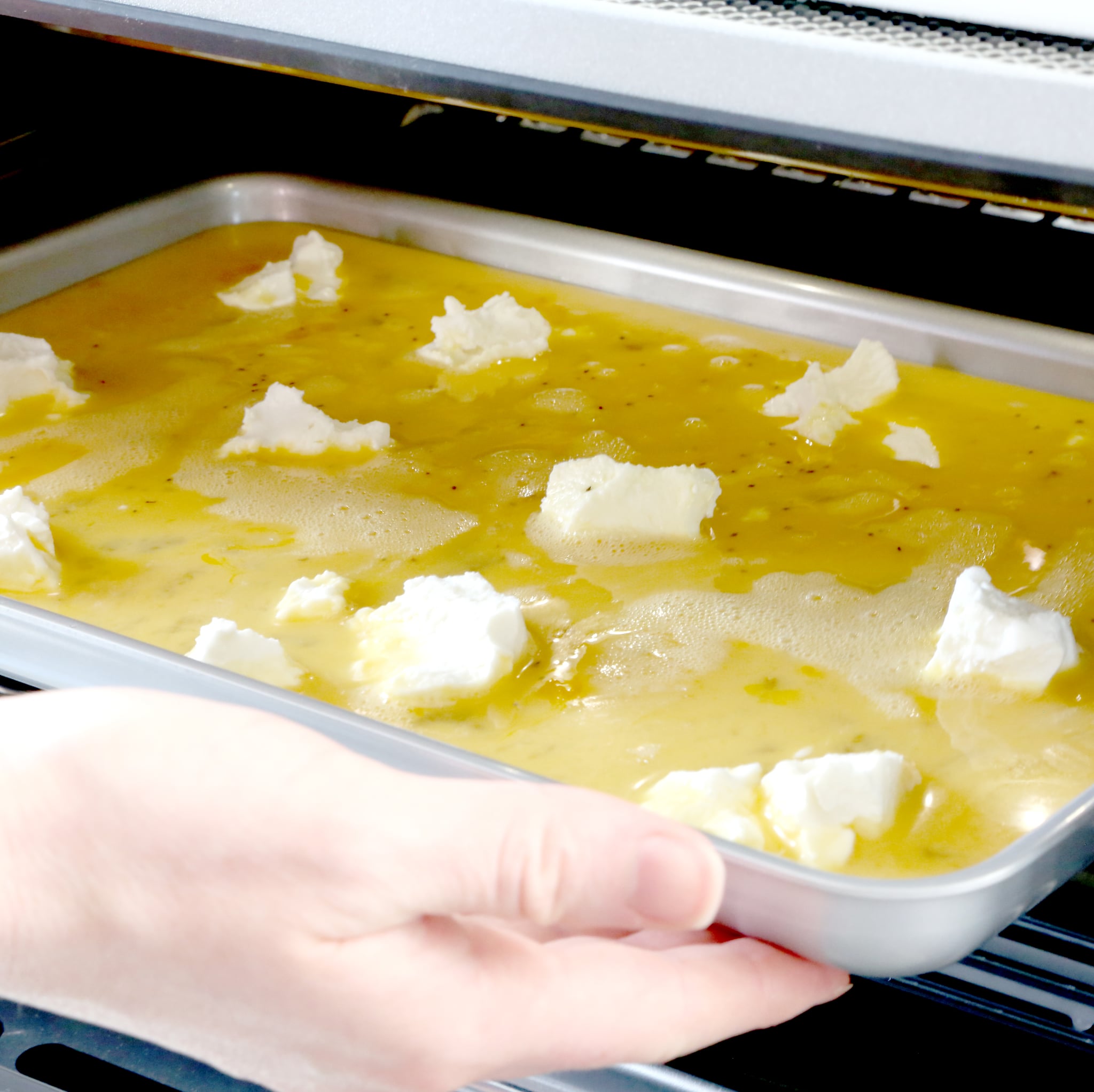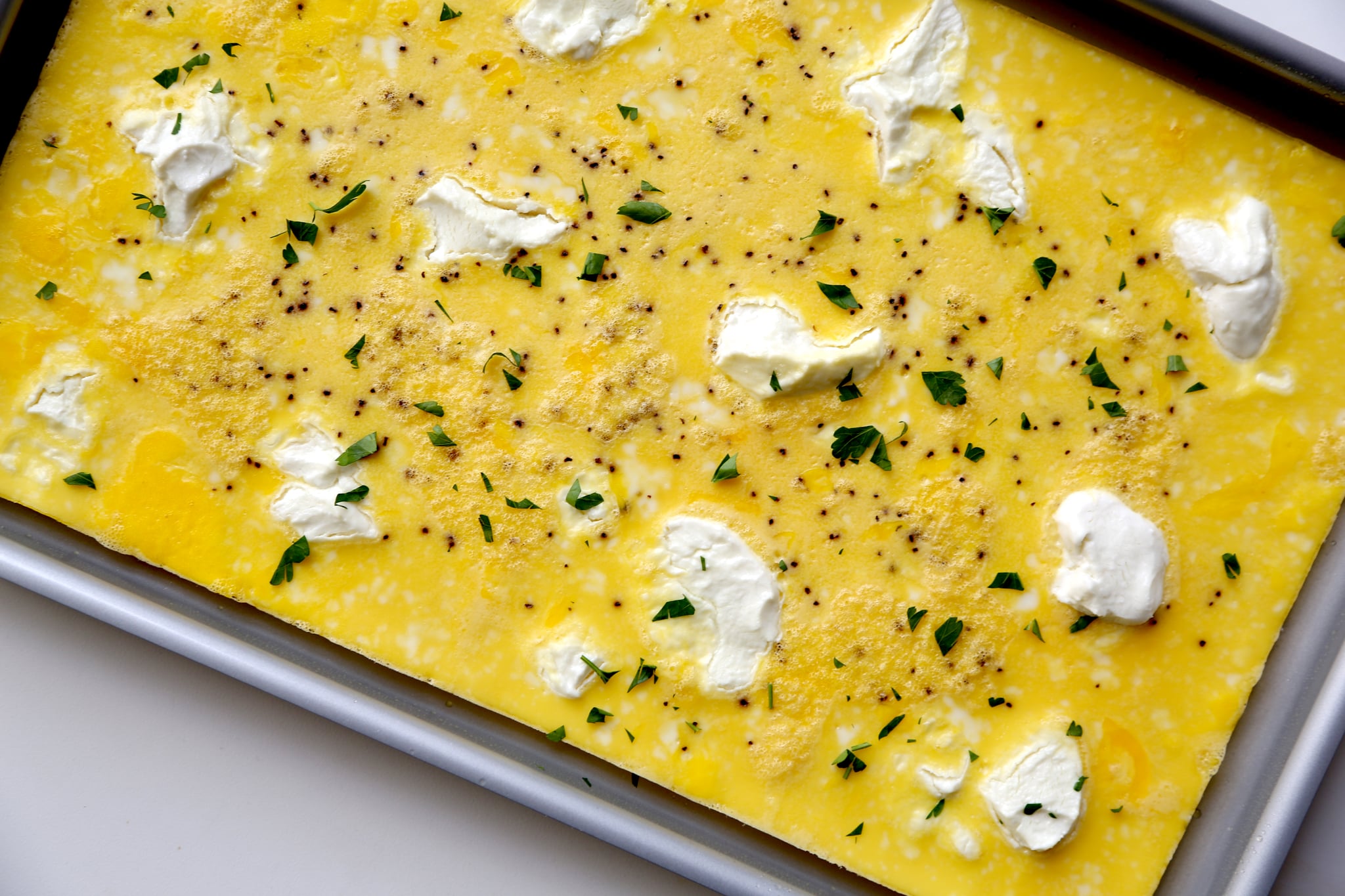 Top the eggs with fresh parsley or chives for color and fresh flavor, if desired. From here, you can divvy up the eggs into squares to serve immediately or to store in the fridge for up to a week.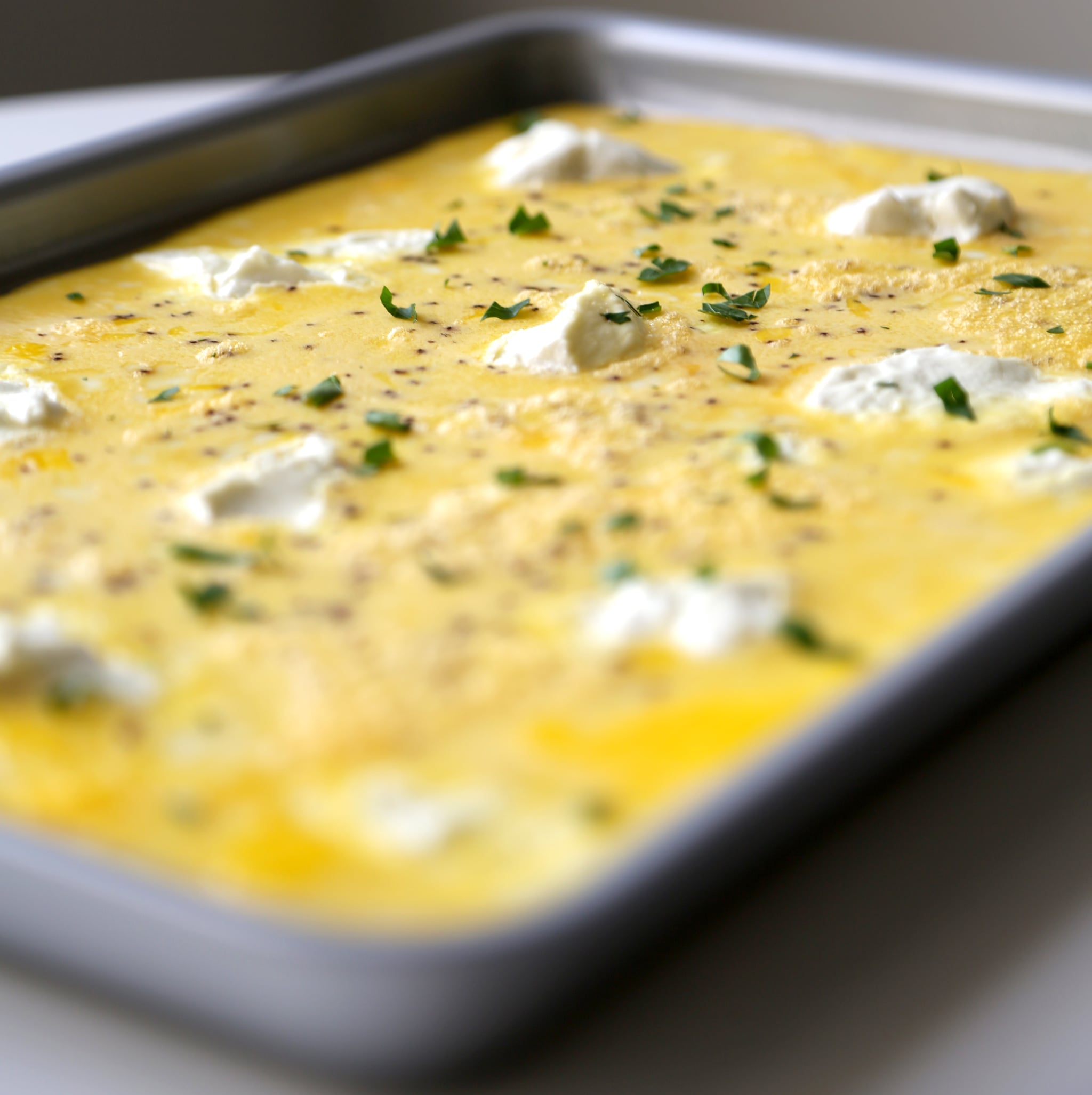 Image Source: POPSUGAR Photography / Erin Cullum