Silvena Rowe's Omnia Ramen Burger Recipe
Become the Master of Mashups With This Ramen Burger Recipe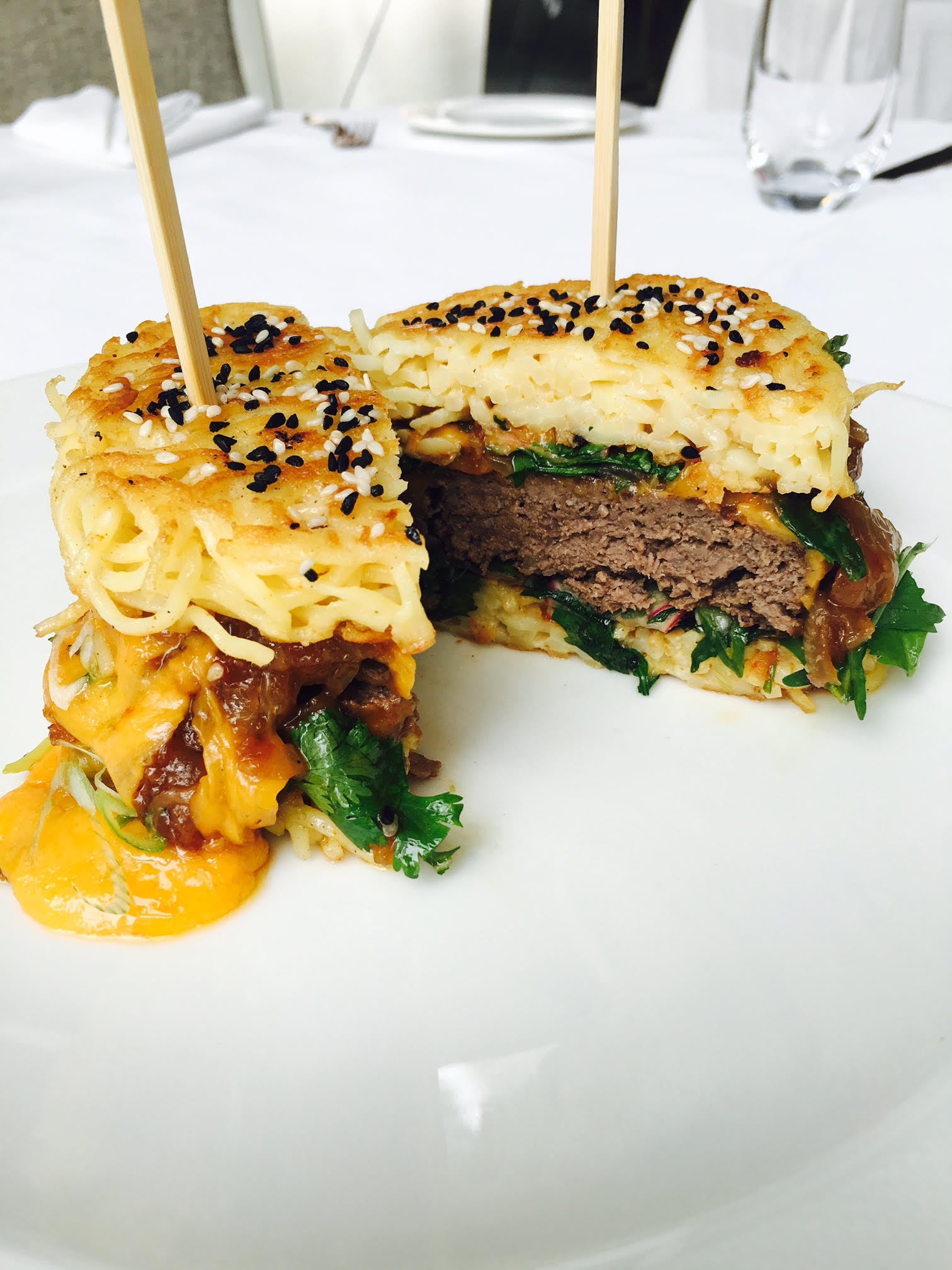 Now you've tried switching your burger bun for an avocado but have you ever thought of switching out boring bread for noodles? The Omnia Ramen Burger is a fun mashup of a Japanese favorite and diner staple, and as alternative as it sounds, you won't regret trying it.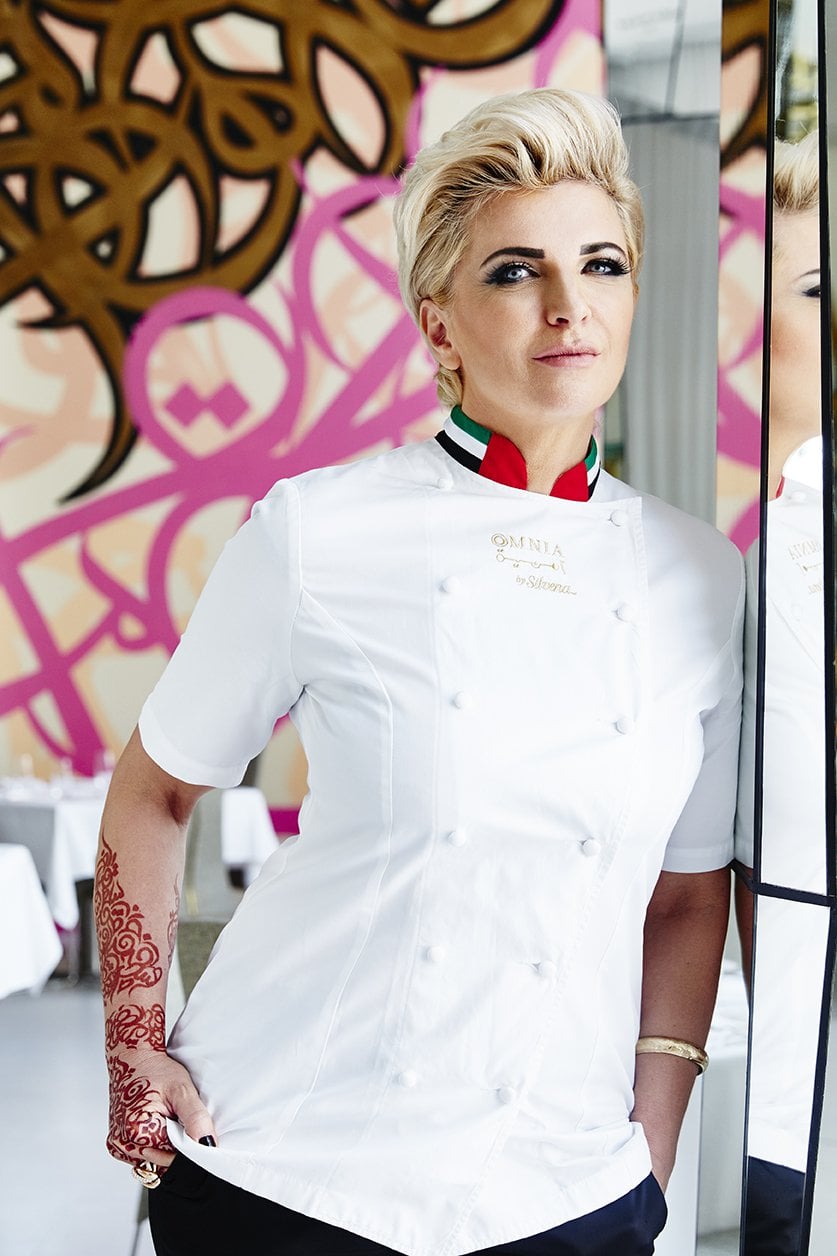 About the author:
Chef Silvena Rowe is the leading female celebrity chef in UAE having established a strong and well-loved brand of healthy and wholesome organic food, Omnia. In less than two years she has opened five restaurants in Dubai alone but Chef Silvena's career spans 30 years in the business. Chef Silvena has written eight cookbooks, had columns in global publications (most recently London's Evening Standard where she is the leading specialist in the area of Eastern Mediterranean and modern Emirati cuisine).
Chef Silvena - who had a restaurant in London's MayFair until she relocated to the Middle East in 2013 - has cooked for A-listers and various charitable causes and in the last few years, her cooking has moved towards clean, gluten-free, sugar-free, dairy-free, with a strong emphasis on the use of superfoods.
Follow her on Instagram @omniabysilvena.
Omnia Ramen Burger
Chef Silvena Rowe
Ingredients
1 pack instant Ramen noodles
Salt and freshly ground black pepper, to taste
2 tbsp vegetable oil
225g beef mince, formed into two equal size patties
2 slices American, Cheddar, or Swiss cheese
Toppings as desired
Directions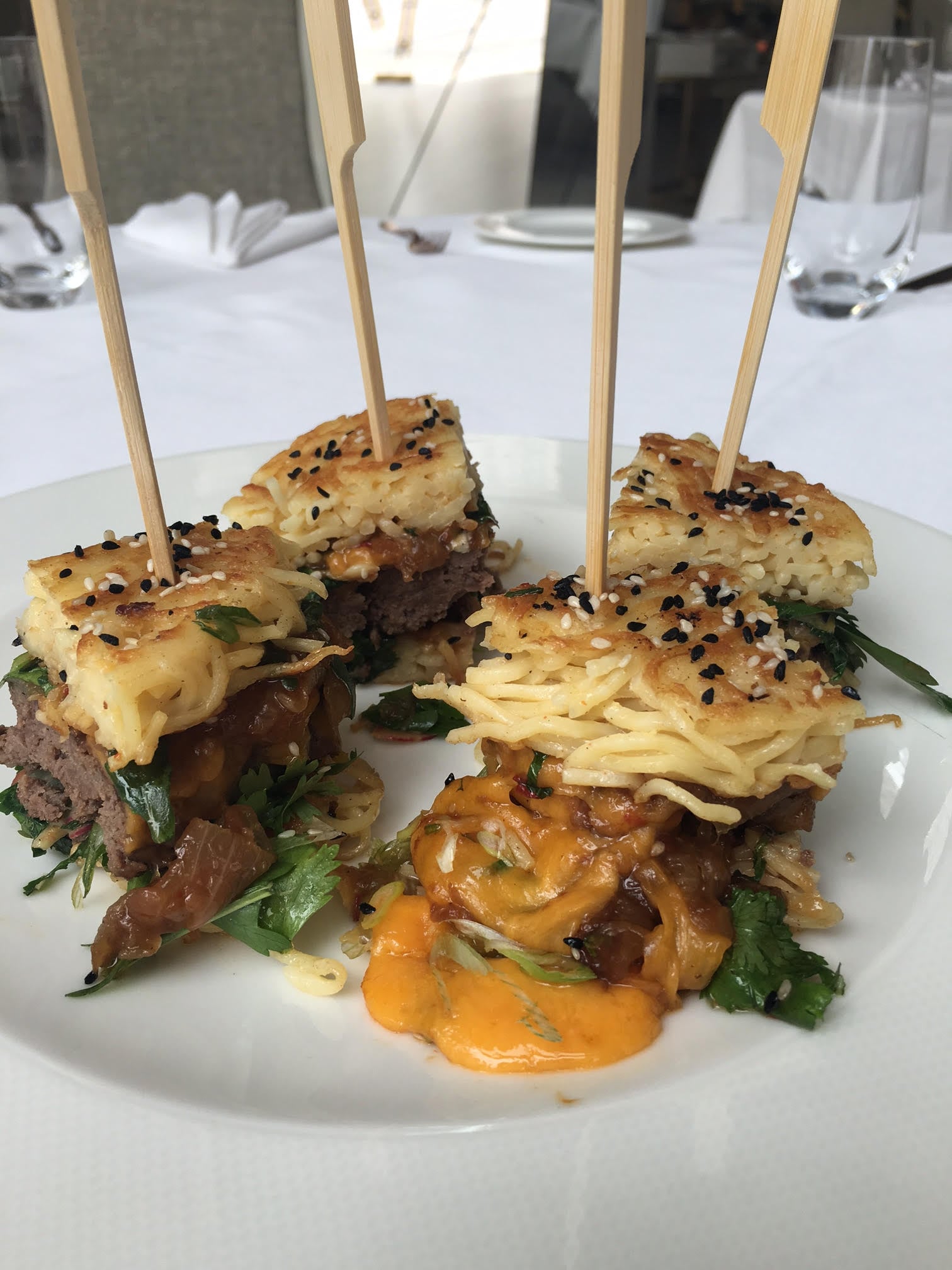 Cook the noodles according to the package directions, draining 1 minute before the time indicated on the package.
Transfer to a rimmed baking sheet and spread out to allow them to dry slightly. Season to taste with salt and pepper.
Divide the noodles into four piles.
Heat the oil in a large non-stick or cast iron frying pan over a medium-high heat until shimmering. Place a ring mold on one side of the pan.
Place one pile of noodles into the mold and press down gently with a rubber spatula to form a thin, even layer. Carefully lift the mold.
Repeat with the other piles of noodles until you have four circular piles of noodles cooking.
Cook without moving until well browned on the first side, about 3 minutes.
Carefully flip and brown on second side, about 3 minutes longer. Transfer to a plate and set aside.
Season the meat with the Ramen seasoning packet, sprinkle additional salt and pepper to taste.
Wipe out the frying pan with a paper towel and heat over a high heat until lightly smoking.
Add the burger patties and press down immediately with a stiff spatula so that patties make contact with the frying pan. Cook without moving until seared on first side, about 2 minutes.
Carefully scrape up the patties and flip.
Top with cheese and continue to cook until desired doneness is achieved, about one minute for medium rare.
Top the bottom Ramen buns as desired, add the burger patties, top with second Ramen buns, and serve immediately.
Information
Category

Main Dishes, Beef

Cuisine

Japanese

Yield

2