Silvena Rowe's Omnia Vegan Quinoa and Avocado Bun Burger
Join the Avocado Burger Bun Craze With This Dubai Restaurant Recipe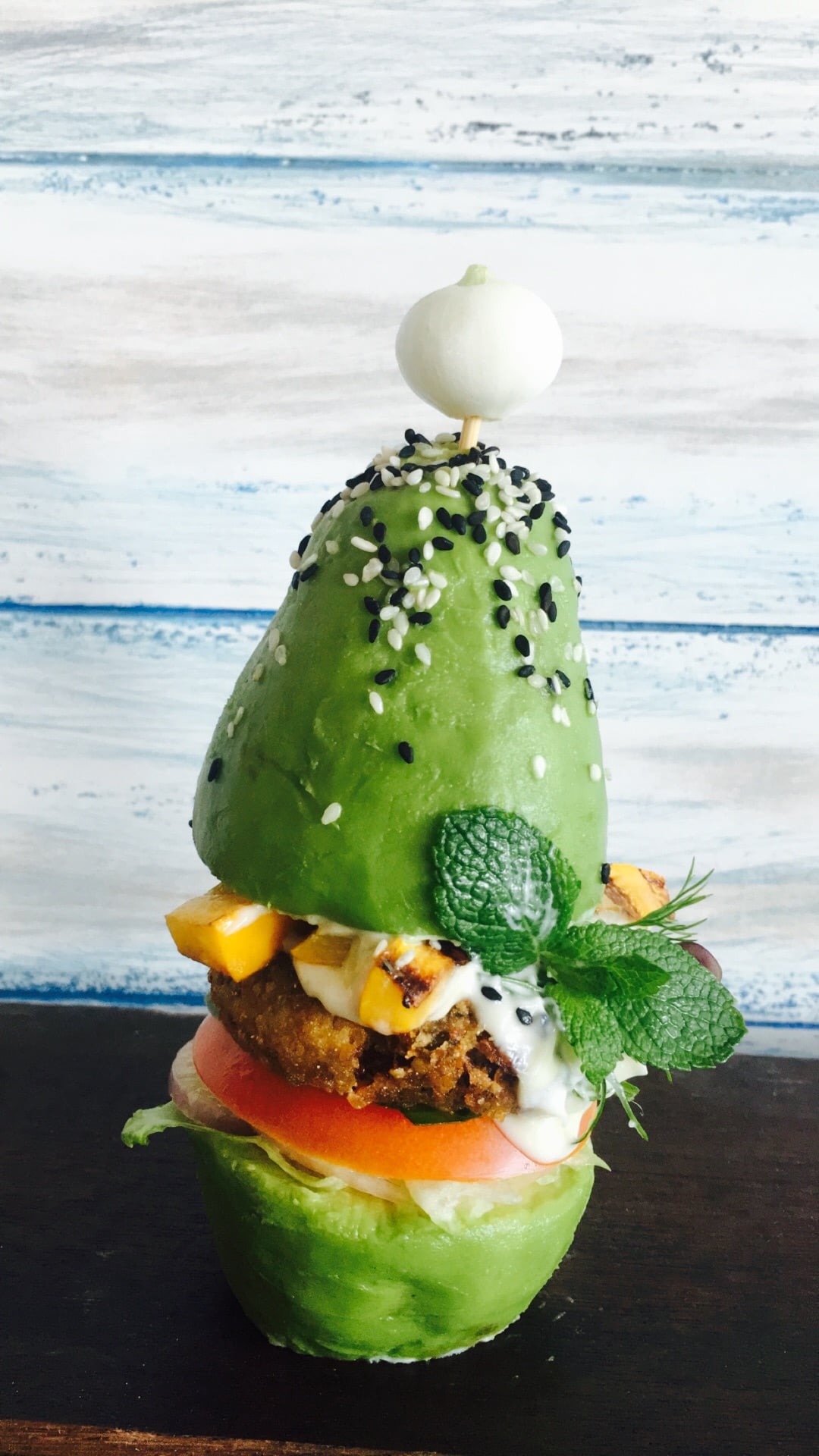 Avocado burger buns are officially in, with people search for a more nutritious way to get their fix of a patty (accompanied by fries of course). Here's the recipe that's taking over Omnia Blue and Omnia Gourmet restaurants in Jumeirah Fishing Village.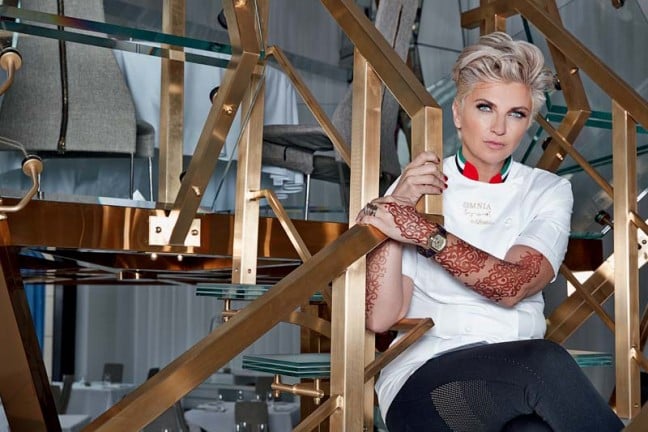 About the author:
Chef Silvena Rowe is the leading female celebrity chef in UAE having established a strong and well-loved brand of healthy and wholesome organic food, Omnia. In less than two years she has opened five restaurants in Dubai alone but Chef Silvena's career spans 30 years in the business. Chef Silvena has written eight cookbooks, had columns in global publications (most recently London's Evening Standard where she is the leading specialist in the area of Eastern Mediterranean and modern Emirati cuisine).
Chef Silvena - who had a restaurant in London's MayFair until she relocated to the Middle East in 2013 - has cooked for A-listers and various charitable causes and in the last few years, her cooking has moved towards clean, gluten-free, sugar-free, dairy-free, with a strong emphasis on the use of superfoods.
Follow her on Instagram @omniabysilvena.
Omnia Vegan Quinoa and Avocado Bun Burger 
Chef Silvena Rowe
Ingredients
4 medium ripe , medium size avocado
Salad leaves of your choice
4 tomato slices
4 onion slices
Various herbs -optional 
4 quinoa cakes 
4 tbsp vegan cashew aioli
FOR QUINOA CAKE:
340g cooked  multicolored organic quinoa ,cooled
2 tbsp finely chopped fresh chives
1 large mashed jacket potato , mashed and creamy 
1 onion, finely chopped
15g freshly grated vegan Parmesan 
3 cloves garlic, finely chopped 
100g whole grain bread crumbs, plus more if needed 
1 tablespoon extra-virgin olive oil 
Directions
Combine the quinoa, potato, the chives, onion, cheese, and garlic.
Add the bread crumbs, stir, and let sit for a few minutes so the crumbs can absorb some of the moisture.
Add a little water if you need to make 12-14 x 2.5cm thick patties.
Heat the oil in a large, heavy pan over medium-low heat, add six, and then the rest of patties if they'll fit, with some room between each.
Cover, and cook for 3 minutes on each side, until the bottoms are browned.
Then move into a pre-heated 200C oven to finish cooking for further 10 minutes.
Peel the whole avocados carefully and slice in half as seen in the photo.
Fill with the quinoa cake, salad leaves, tomato, onions and herbs. Add some vegan cashew aioli too.
You will have left over quinoa cakes which are delicious served cold or in a sandwich.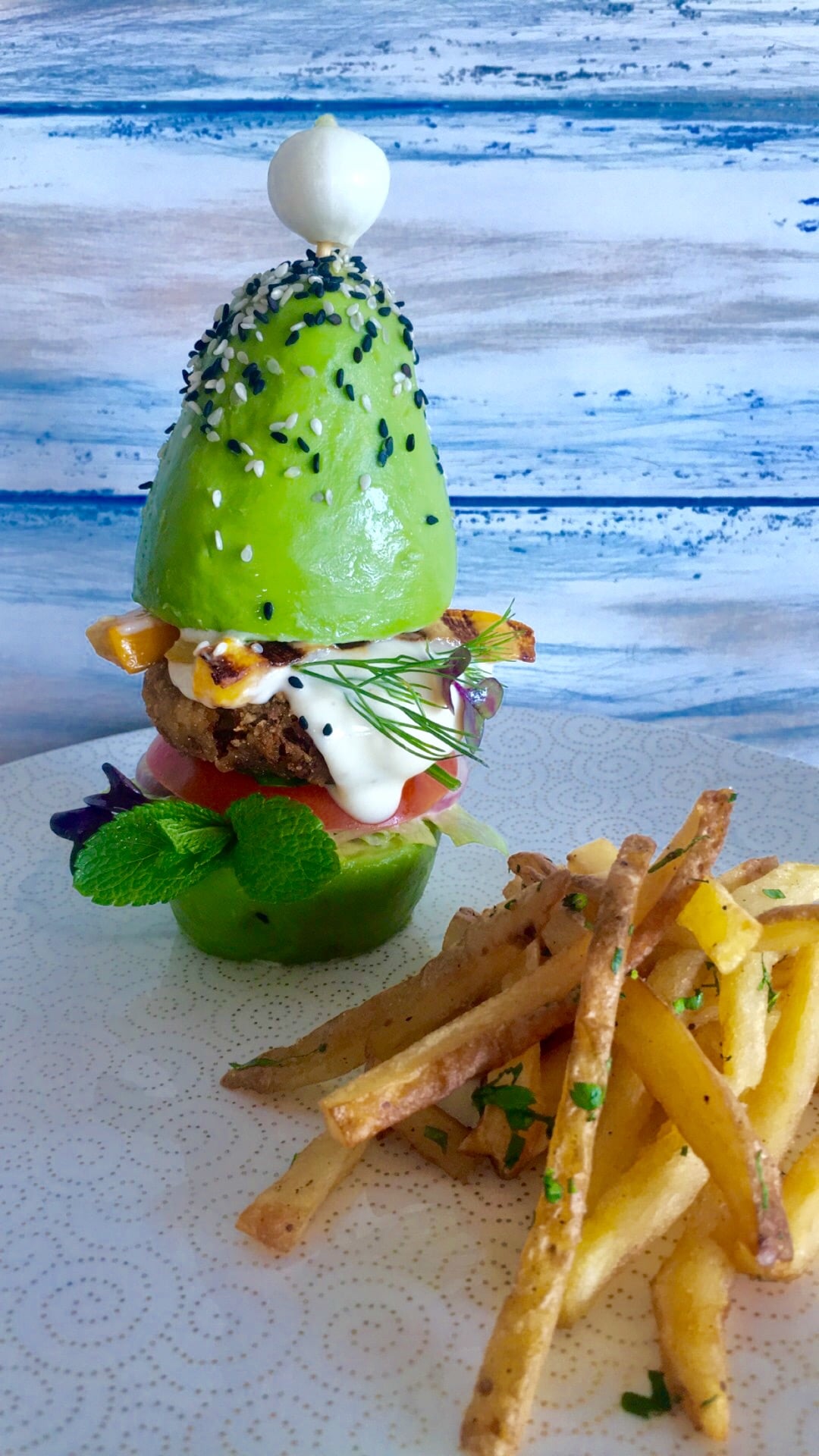 Information
Category

Main Dishes, Pork

Cuisine

Mediterranean/Middle Eastern

Yield

4

Total Time

14 minutes, 59 seconds