Snickers Bar Dessert
This Dessert Puts a Classy Twist on Your Favorite Candy Bar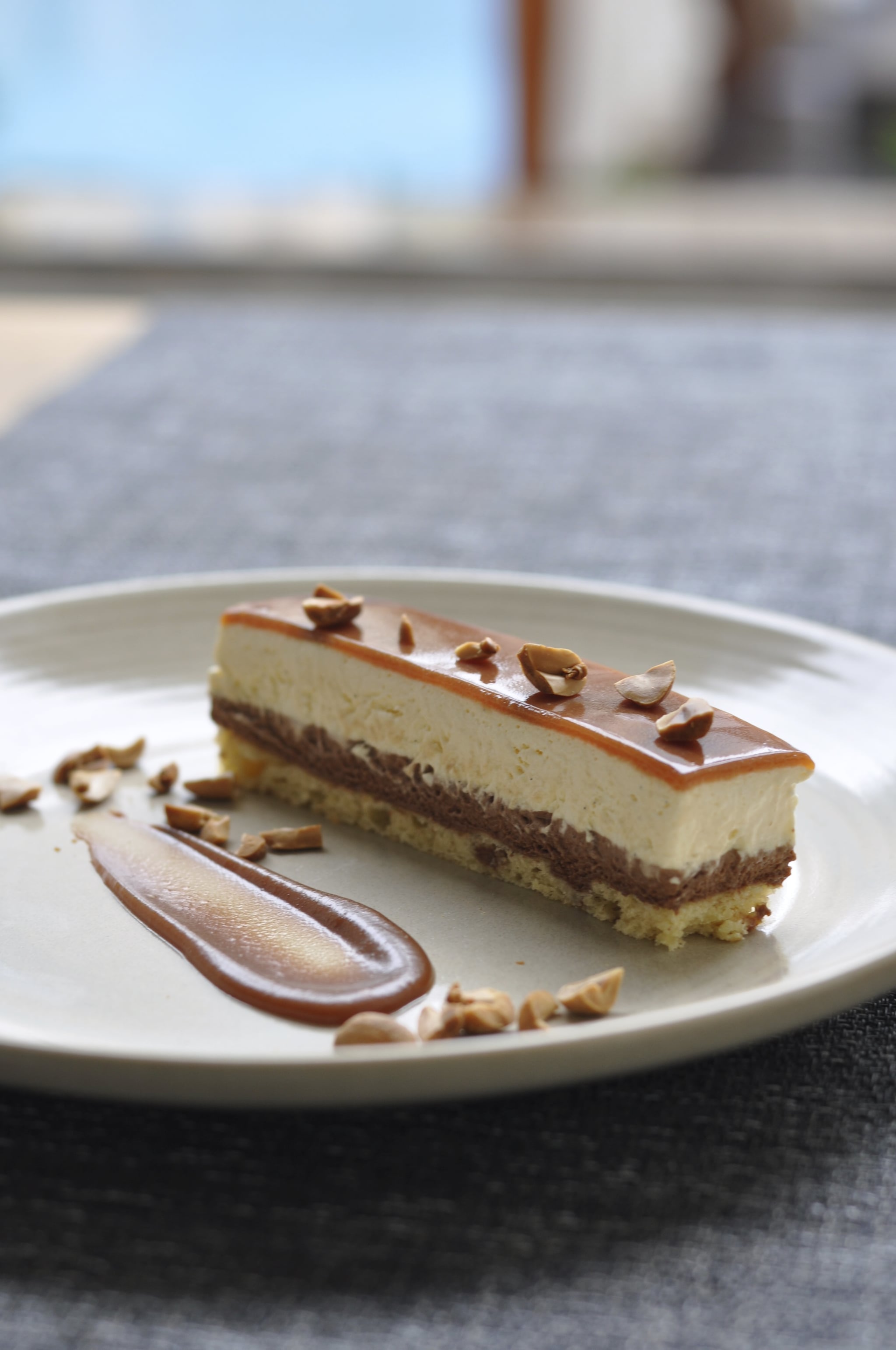 When you're absolutely ravenous, nothing feels better than getting your hands on a chocolate and scoffing it down quickly. But this dessert from Vida Downtown is one you'll want to savor with every bite. A twist on everyone's favorite candy bar, Snickers, you'll actually feel rather classy when you indulge in this dessert. Here's how to make it at home.

Chocolate Snickers Bar
Vida Downtown
Ingredients
½ cup milk chocolate (chopped bar or chocolate chips)
½ cup butterscotch chips
1 tbsp creamy peanut butter
½ cup evaporated milk
4 ounces marshmallow fluff
1 tbsp butter
½ cup powdered sugar
1 cup salted peanuts (chopped)
5 ounces chewy caramels
¼ cup full fat cream
Directions
Line your baking pan with waxed paper or parchment paper.
Place the chocolate chips, butterscotch chips and peanut butter in a bowl and microwave. Heat at 20-second intervals and stir each time until mixture is smooth and combined nicely. Pour mixture into pan and refrigerate to allow the mixture to set.
Place marshmallow fluff, butter, evaporated milk and powdered sugar in bowl. Stir with spatula until it forms a soft dough.
Take out chocolate layer from fridge and sprinkle with peanuts.
Remove soft dough from bowl and gently spread in an even layer on top of the peanuts and chocolate layer.
Heat the caramels and cream in a saucepan and cook over medium heat, stirring occasionally until melted. Pour mixture in
to the pan, spreading evenly with a spoon.
Refrigerate for 10 mins or so until mixture sets.
Take pan out of the fridge and gently cut bars with a sharp knife in an even rectangular shape.
Place each bar in a plate and sprinkle with peanuts for the final touch.
Information
Category

Desserts

Yield

4

Total Time

19 minutes, 59 seconds