Speck and Cheese Swirls Recipe
Speck and Cheese Swirls Are the Cutest Bites For Hungry Kids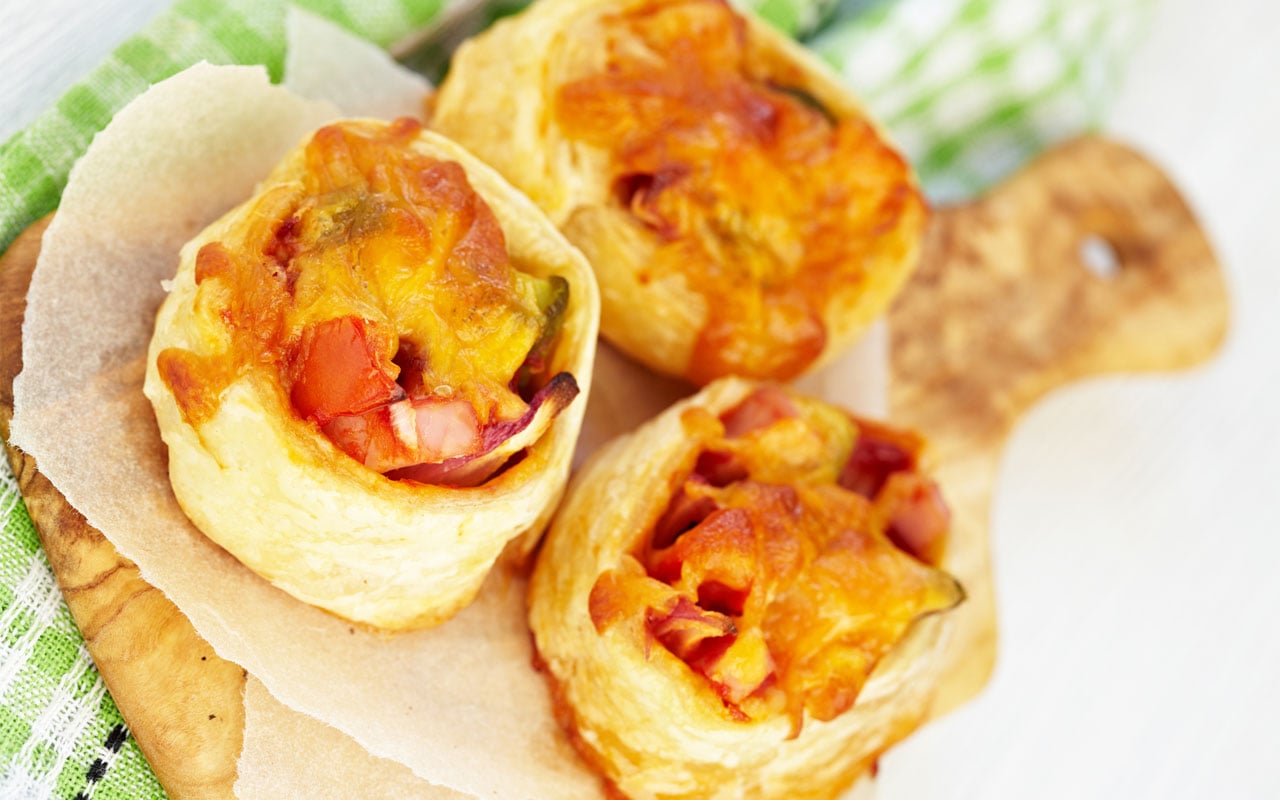 Need a quick snack to feed the kids? Try these Speck and Cheese Swirls, made with the De'Longhi Multifry Multicooker Extra Chef Plus (AED1,299), a 4-in-1 machine that cooks, fries, grills and bakes.
Speck and Cheese Swirls
De'Longhi
Ingredients
1 Sheet of puff pastry
6 Slices of speck
4 slices of Provola
Directions
Roll out the puff pastry and lay the slices of speck on top.
Put the slices of cheese on top of the speck, roll up the puff pastry and seal well.
Remove the paddle from the bowl.
Cut the roll in slices and position them inside the bowl that has been lined with greaseproof paper.
Close the lid, set the thermostat dial to position 3, press the bottom heating element button and press the on/off button.
Cook the swirls for 13 minutes depending on the desired degree of cooking.
Information
Category

Appetizers

Yield

6