​Spinneys' Watermelon Pavlova With Lime Cream and Mint Syrup
Experience the Best Sugar Rush With This Watermelon Pavlova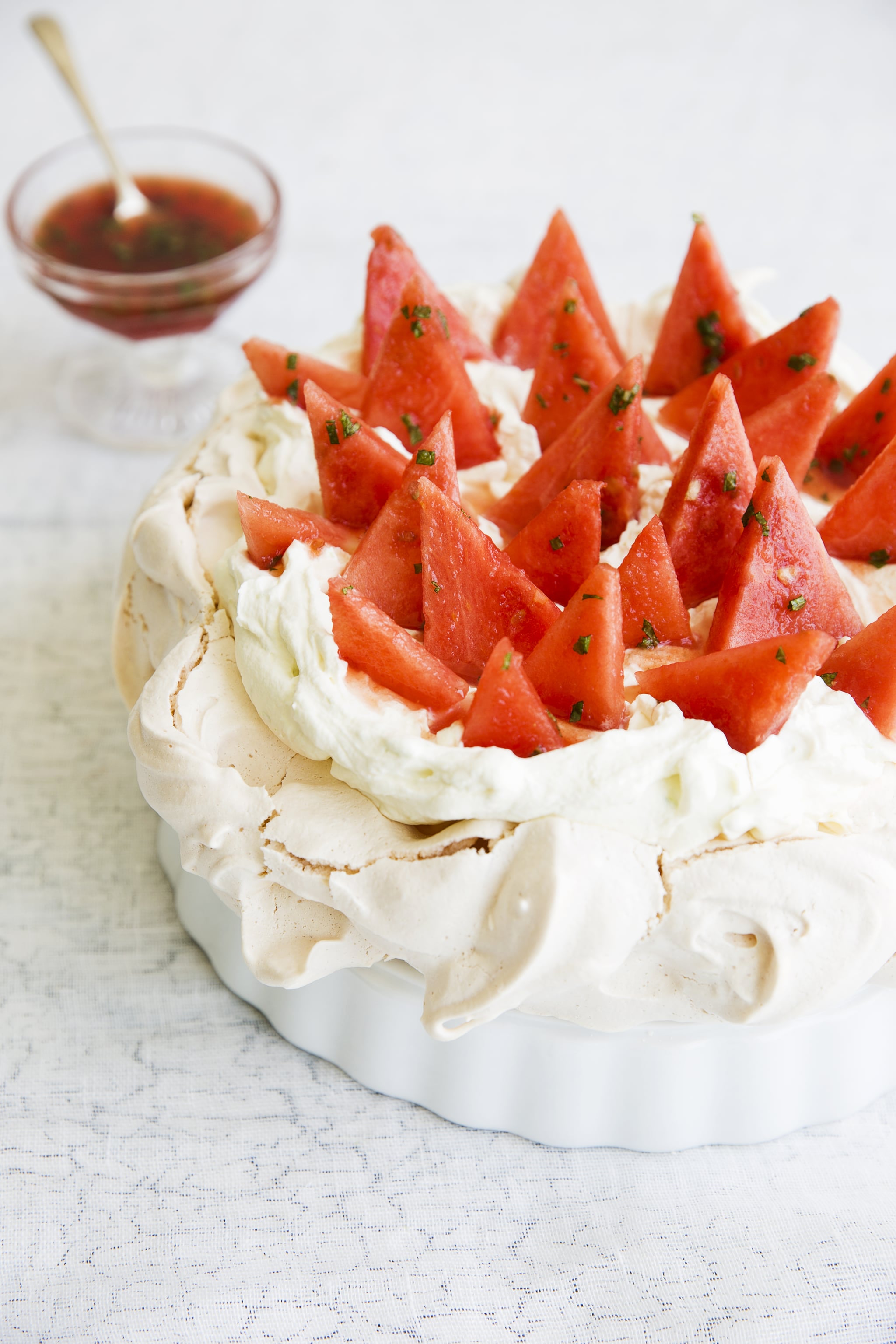 Craving something sweet and pretty? Spinneys' Watermelon Pavlova With Lime Cream and Mint Syrup recipe has all the textures and will satisfy you need for all things sugary. With its fruit topping, it can't be that bad, right?
​Spinneys' Watermelon Pavlova With Lime Cream and Mint Syrup​
Spinneys
Ingredients
SpinneysFood Sunflower Oil, for oiling
4 SpinneysFood Free Range Eggs, whites only
220g SpinneysFood Caster Sugar
1tsp vanilla extract
1tbsp cornflour
1tsp white grape vinegar
300g watermelon
50g SpinneysFood
Granulated sugar
1tsp finely chopped mint
400ml double cream
Zest of 2 limes
2tbsp SpinneysFood
Icing sugar, sifted
Directions
Preheat the oven to 150°C, gas mark 2. Oil and line a large baking tray with baking paper.

Put the egg whites in a large, clean, dry bowl and beat with an electric hand whisk until stiff peaks form. Gradually whisk in the caster sugar until thick and glossy. Whisk in the vanilla, cornflour and vinegar. 

Spread the mixture into a 20cm diameter circle on the prepared tray. Transfer to the oven, reduce the temperature to 140°C, gas mark 1 and cook for 1 hour. Turn the oven off and leave the meringue to cool. 

Meanwhile, put 100g watermelon in a blender and blitz really well. Pour into a small pan with the granulated sugar set over a high heat, stirring occasionally. Bring to the boil, then remove from 
the heat and leave to cool. Stir in the mint.

Beat the cream with the lime zest and icing sugar until soft peaks form, then spoon over the meringue. 

Slice the remaining watermelon into triangles and arrange on top of the meringue. Drizzle with a little mint syrup and serve the rest on the side.
Information
Category

Desserts

Yield

8

Total Time

59 minutes, 59 seconds