Starbucks Matcha Pink Drink Review
Expectation vs. Reality: My Experience Ordering Starbucks's "Pink" Drink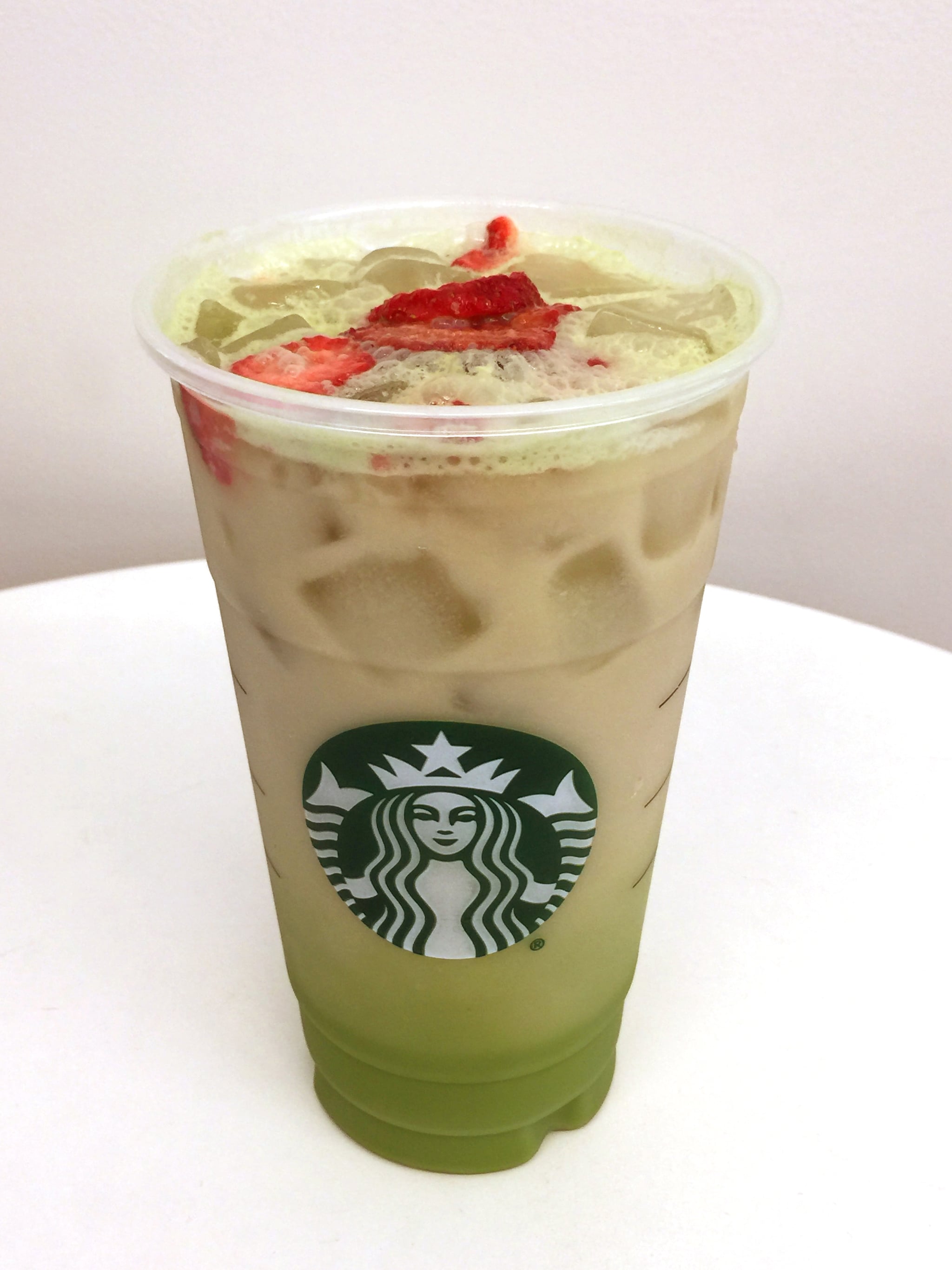 Starbucks's Pink Drink is so 2016, so it's only natural that there's a new secret-menu drink taking over. The Matcha Pink Drink, which is a combination of the Pink Drink and matcha-infused coconut milk, reveals an eye-catching ombré effect in the clear cup . . . well, maybe. Instagram user dailyfoodfeed shared the first image of the vibrant Starbucks ombré drink, leaving us wide-eyed and dying to try it ourselves. Would it really look as beautiful as the neon pink and green drink we hoped to re-create? As you can see in the photo above, the short answer is "not really."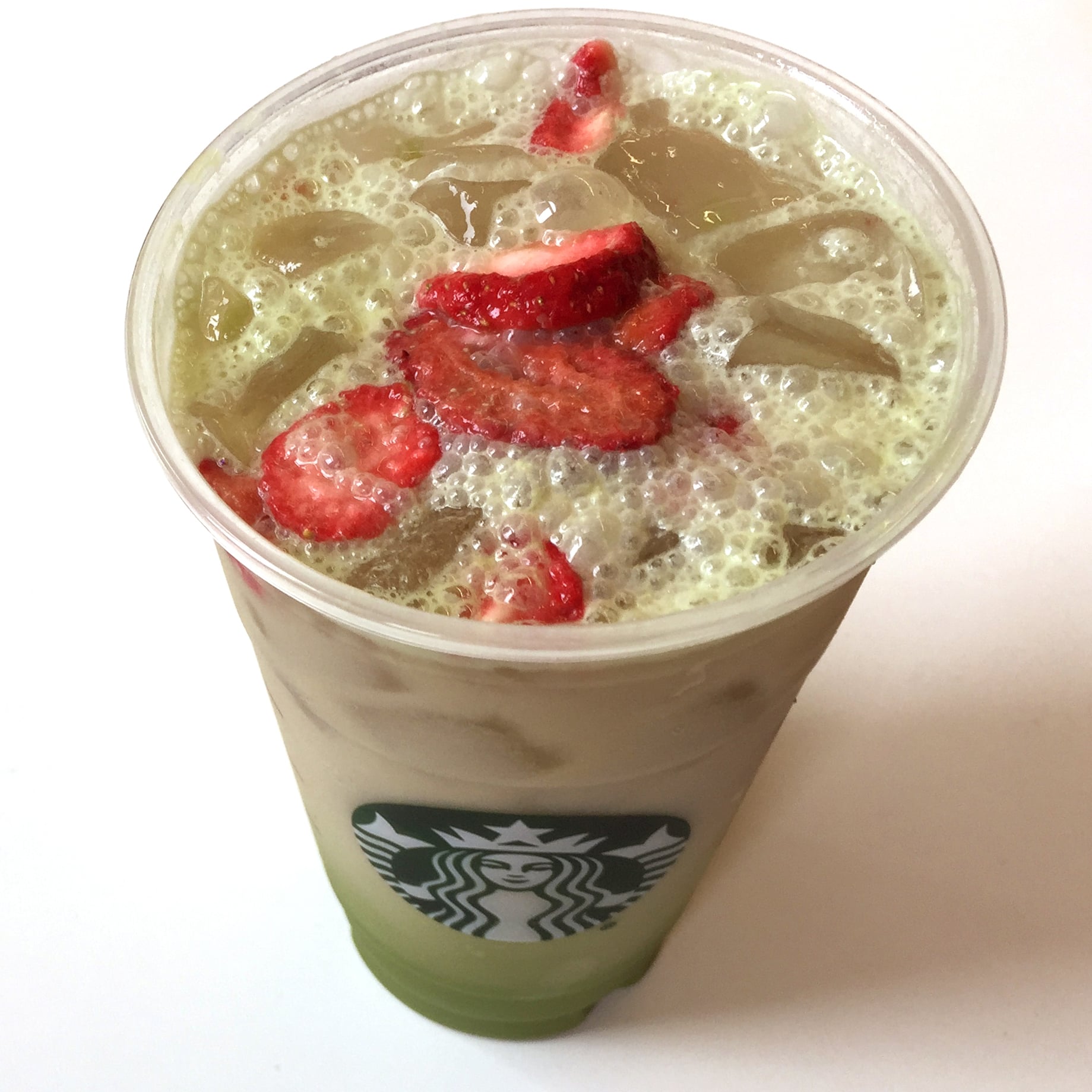 As I entered my closest Starbucks, I braced myself before approaching the counter — I know that ordering off the secret menu is discouraged — but what can I say? I really wanted that Instagram. I showed the cashier the original photo of the Matcha Pink Drink and explained that it's one part matcha coconut milk on the rocks and three parts Pink Drink. To my relief, she knew exactly what I was talking about and passed along the notes to the barista as he nodded. Because a bigger drink would look the prettiest, I ordered a Venti that rang up as a little less than $6. When I received my finished drink, however, my enthusiasm waned — it was all green! At the risk of being the most annoying customer in the store, I politely asked if the poor guy could make it again. I realized his mistake: he mixed the whole drink together rather than first mixing the matcha drink before pouring the Pink Drink on top. The second time around was more successful, and I walked out with my version of the drink slightly ombré drink.
While the drink may not look exactly as I'd anticipated, there's no denying how refreshing and flavorful it tastes. "It tastes like melted sorbet," one of our editors thought, while another pointed out that the flavor is strikingly similar to the Strawberries and Creme flavor of Creme Savers. Overall, it tastes exactly like the original Pink Drink — which is to say, like a pink Starburst — with just a subtle aftertaste of matcha. Matcha fans were left wanting more of the bitter taste, so they appreciated the last few drops that had the most green powder. If your Starbucks motto is "the sweeter, the better," opt for this fun upgrade to your average afternoon tea. Just don't get it if you're only in it for the perfect ombré effect.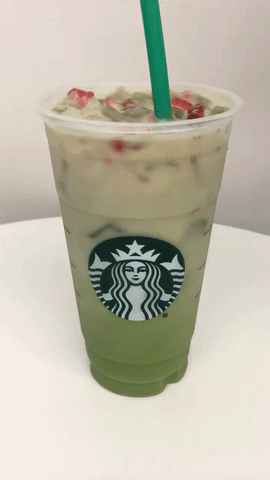 Image Source: POPSUGAR Photography / Anna Monette Roberts