Starbucks Reserve Dubai Mall
The Dubai Mall's New Extension Is Cool but If There's 1 Reason You Should Go It's For the Fancy Pants Starbucks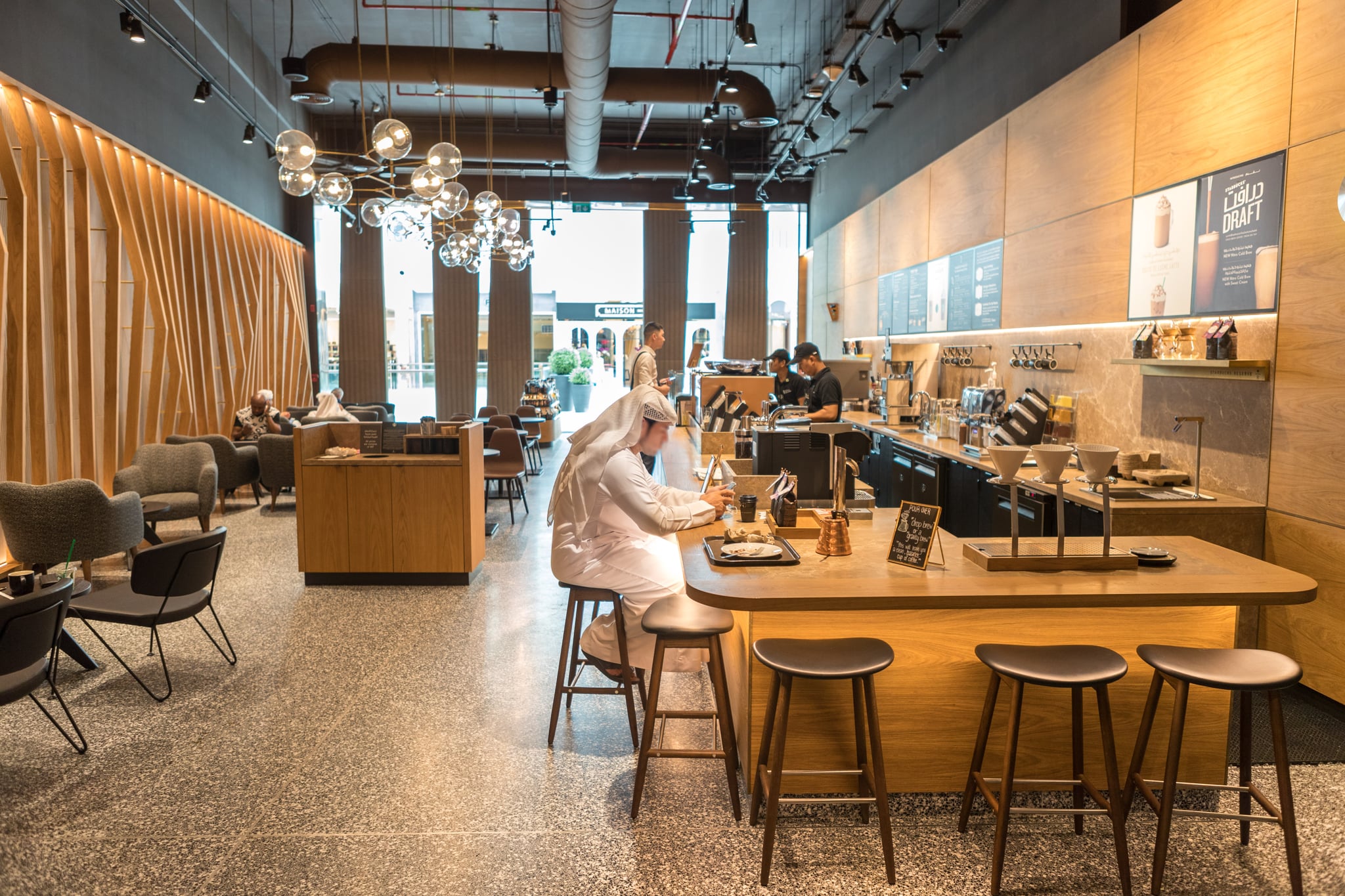 When you think of Starbucks you might think of a huge chain that is so popular, there are more outlets than McDonald's in the USA. But perhaps the place isn't as basic as you thought.
The brand has brought a Starbucks Reserve to The Dubai Mall's Fashion Avenue extension and honestly, it's nothing like you'd expect from a regular coffee run. Located on the First Floor, it's only one of three of these types of venues in the whole of the Middle East and North Africa. The idea is bring the caffeine swigging experience back to the type you'd find in a small coffee shop for hipsters in Brooklyn, so expect a side of sparkling water with your order to help "open up" the flavors.
Inside you'll find some beans rarely seen in other chains as they bring in coffees from small lots around the globe. It's the type of personal experience where you'll find yourself chatting to the barista as they take 10 minutes to perfectly brew a beverage to your liking. While it might be enough to make you go crazy at a regular Starbucks, Starbucks Reserve is a the place for people who like to sit down and take their time with their drink. You can even order a flight of coffees if you want to try several.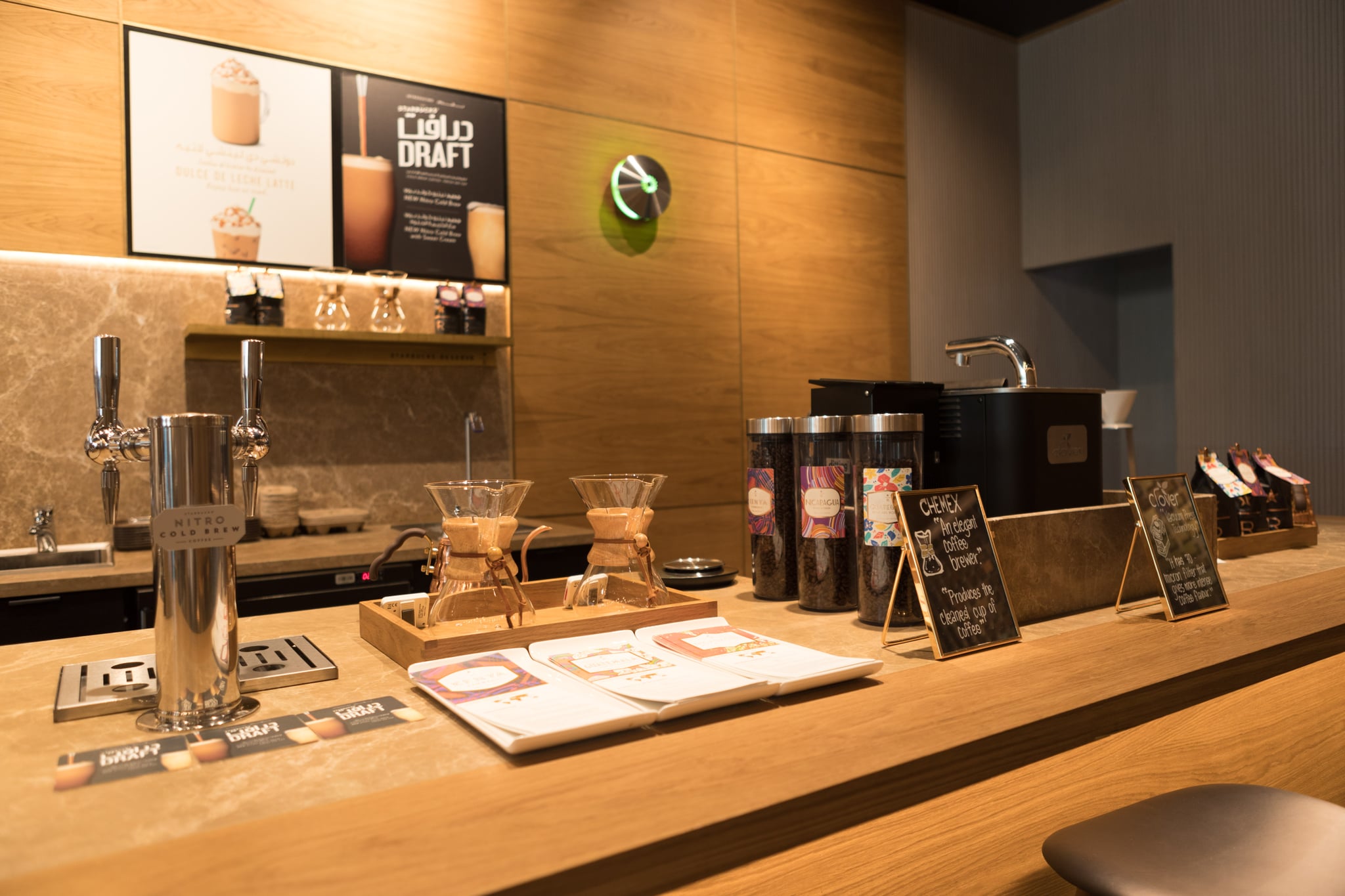 You'll notice that everything from the cups to the interiors look cooler than usual, with more comfortable seats and a especially woody look.
If you've never cared to know much about up until now, you'll be a changed person once you visit a Starbucks Reserve.
Elsewhere in the area there's a slice of the UK in the form of Pret a Manger, GIA Ristorante, Huqqa / The Market, Logma, New Shanghai and Italy's trendy Cova.
Shopping? We're going to the mall purely for the dining.