Steak Sandwich From Pascal Tepper
Stick Steak in Your Sandwich to Jazz Up Your Lunchbox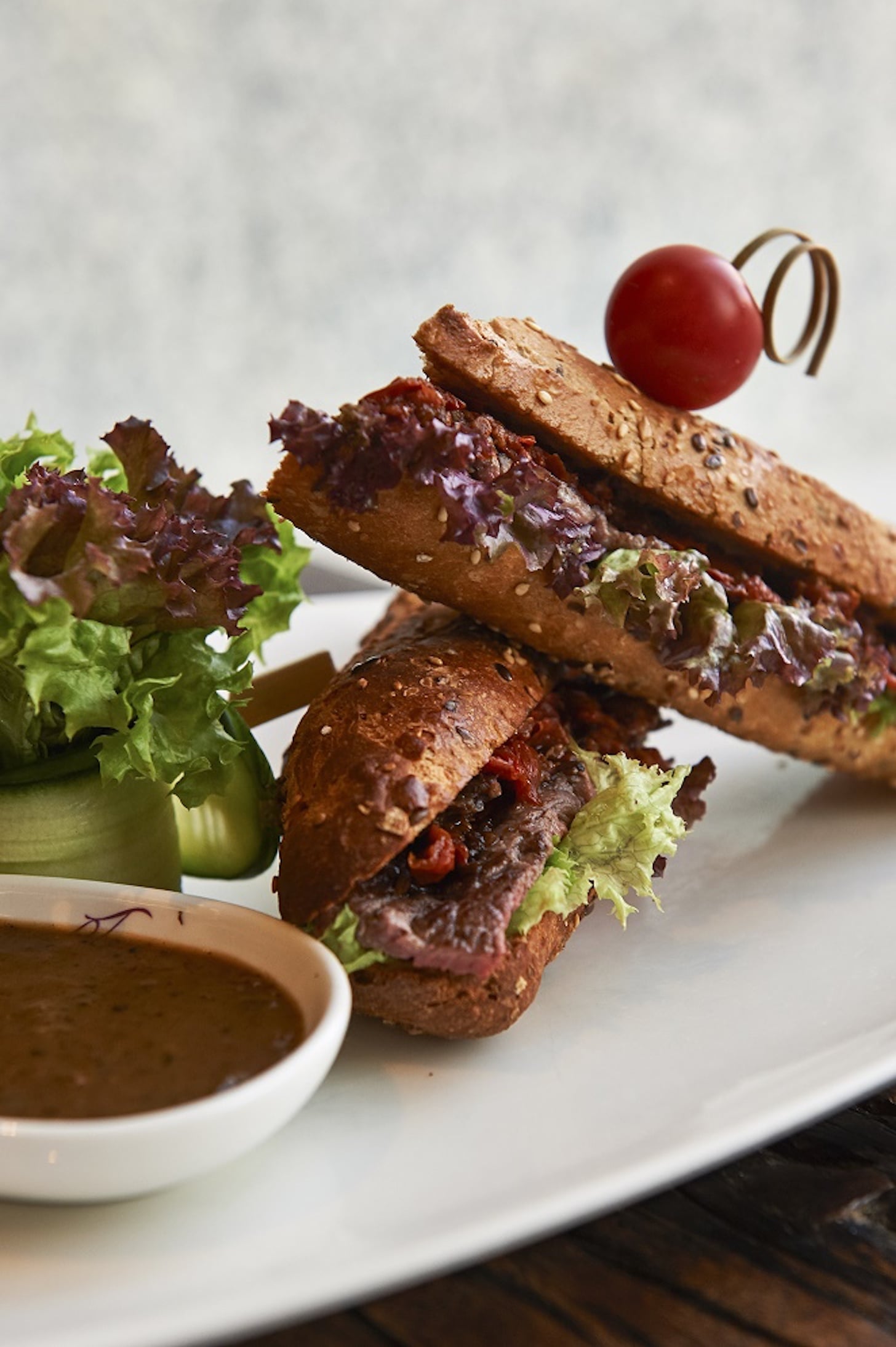 No one does a carby lunch better than the French, so we dug up Chef Pascal Tepper's (the man behind the bakery) method for making a great steak sandwich. It's goes great with a side soup!
Steak Sandwich
Pascal Tepper
Ingredients
1 6-cereal baguette
110g beef rib eye steak
40g caramelized onion
20g sundried tomatoes (1cm cut)
20ml seeded mustard mayonnaise
20g lettuce bianco lollo rosso
40ml pepper sauce
1 pc salad garnish
15ml lemon dressing
Salt and pepper to taste
Directions
Cut the baguette in half but not all the way through.
Spread the seeded mustard mayonnaise on both sides of the bread.
Season the steak with salt and pepper then gill and cook according to how you like.
Add the steak cut in half way on top of the lettuce, then add the caramelized onions.
Add the sun-dried tomato then close the baguette and cut slanted ways.
Drizzle lemon dressing on top of the salad.
Information
Category

Sandwiches

Yield

1