Steak Tartare Recipe
The Best Way to Prepare Steak Tartare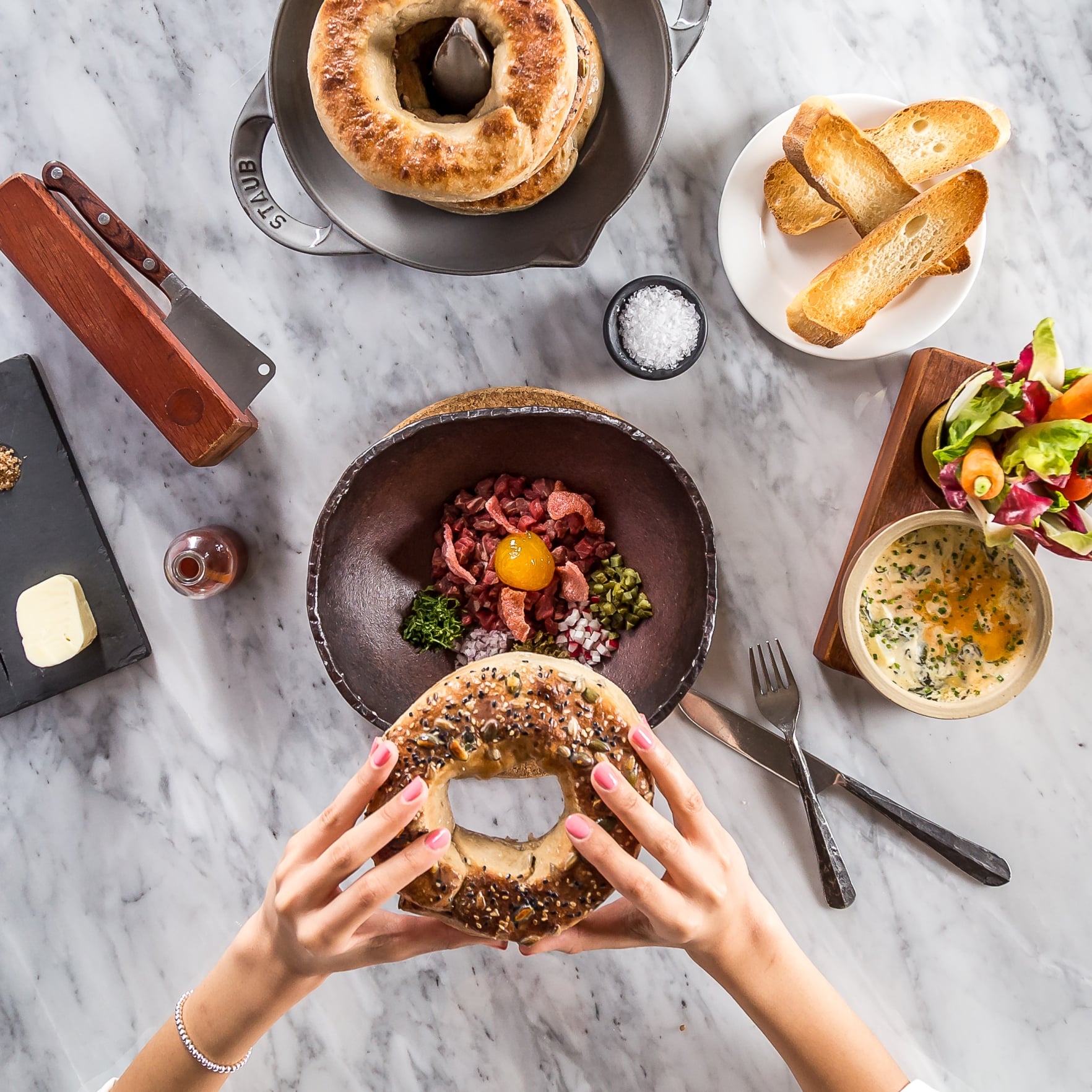 With Jumeirah Restaurant Week around the corner (October 5 to 13) The Hide has shared their recipe for Steak Tartare. if you don't make the dish yourself at home, you can get it at the restaurant as part of eight days of feasting from affordable set menus from 40 of Jumeirah's most loved restaurants. Menus range from AED95, AED150, AED200 and AED350. Happy eating!
Beef Tartare, Spice Grinder, Bloody Mary's Tonic & Sourdough
The Hide
Ingredients
FOR THE BEEF TARTARE:
500g Tenderloin
100g Shallot
100g Capers
100g Gherkin
100g Parsley
FOR THE BLOODY MARY'S TONIC:
100g Ketchup
90g Clamato juice
1g Celery salt
1ml Tabasco sauce
5ml Worcestershire sauce
1g Pepper
FOR THE EGGS:
6 Egg yolk
1g Salt
5ml Tarragon vinegar
Directions
FOR THE BEEF TARTARE:
Clean and fine chopped the veal tenderloin.
Wash fine chopped parsley.
Fine chopped gherkin, caper and banana shallot.
FOR THE BLOODY MARY'S TONIC:

Add all ingredients and mix thoroughly and reduced.
FOR THE EGGS:
Season the egg yolk with vinegar and salt and place in sous vide bag.
Sous vide the egg yolk for 1 an half at 65c.
When done cool down in ice water.
Information
Category

Appetizers