Stir Fried Morning Glory
Chow Down on Stir Fried Morning Glory All Day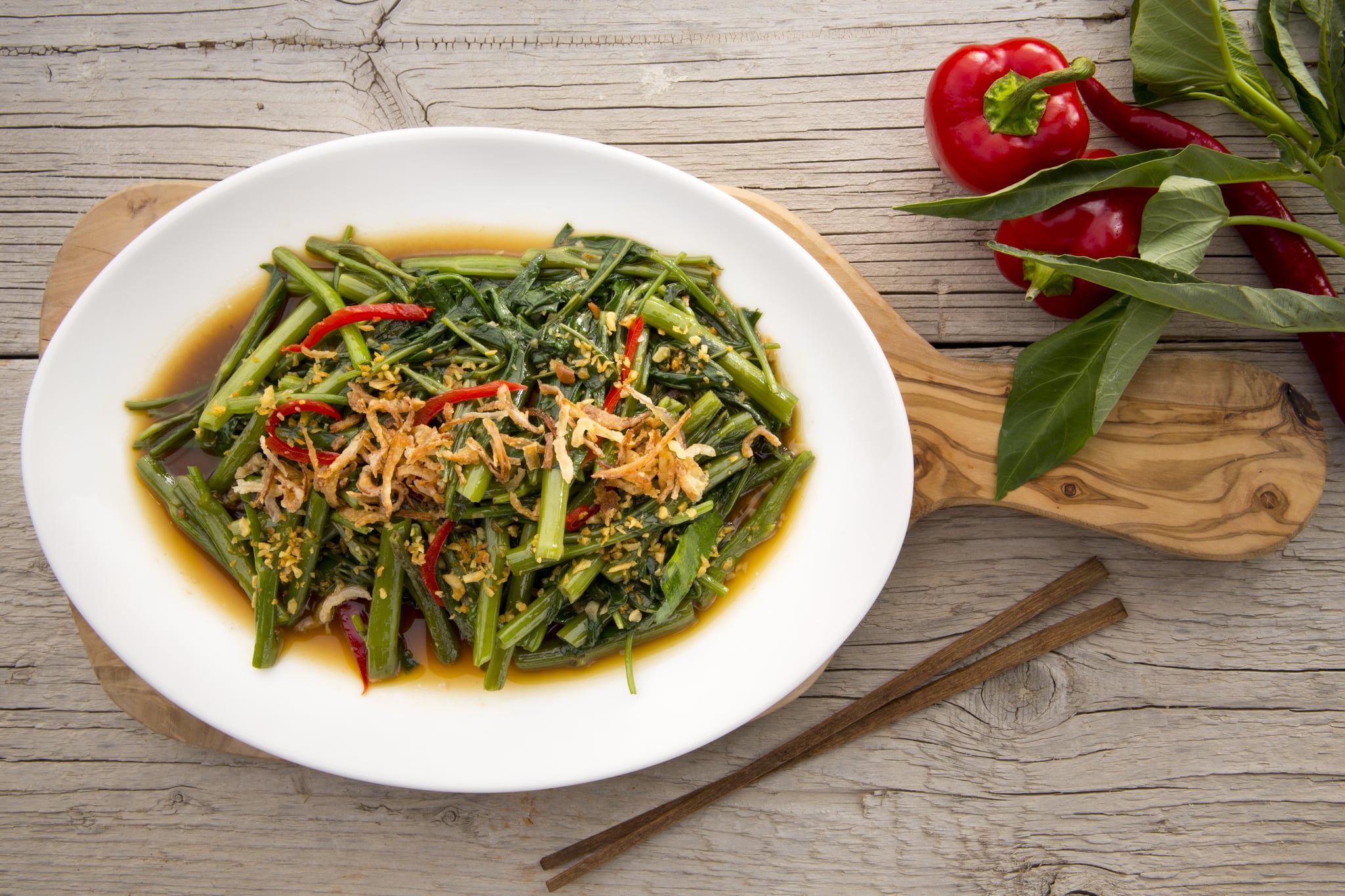 Now this is a tender water spinach (Morning Glory) recipe that will make you eat your greens every time!
Ingredients
2 tablespoons vegetable oil
1 pound morning glory (Water Spinach) washed and trimmed
2 cloves garlic, crushed or finely chopped
3 long red Thai chilies, thinly sliced
2 teaspoons yellow bean paste
2 teaspoons oyster sauce
1 teaspoon soy sauce
1 teaspoon sugar
60ml chicken stock
Directions
In a large wok or sauté pan, heat the oil over very high heat.
In a medium bowl, combine the morning glory, garlic, red chili, yellow bean paste, oyster sauce, soy sauce, sugar and chicken stock.
Once the oil hits the smoking point, throw everything into the pan and sauté, stirring continuously for about 1 minute until the morning glory is just softened.
Transfer to plates and serve immediately.
Information
Category

Side Dishes

Cuisine

Other Asian

Yield

2-4
Image Source: Fuchsia