Sumac Roast Chicken
Regulate Blood Sugar Levels During Ramadan With Sumac Roast Chicken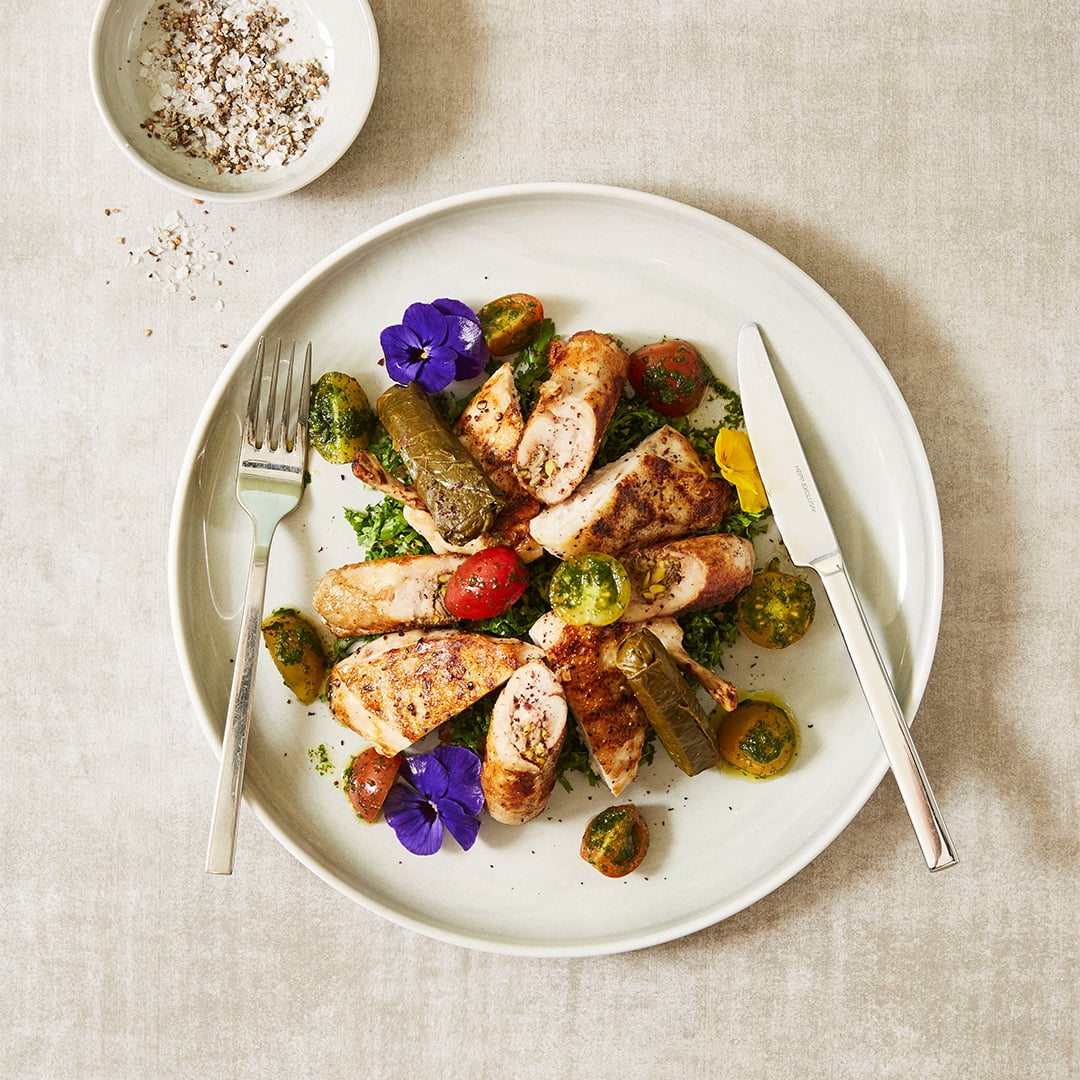 Chef Christopher Kinsley, Head Chef at Flow Jumeirah Emirates Towers, says that during the month of Ramadan, chicken is important as the proteins are lean and readily available. "This means they replenish our muscles after a day of fasting and keep us from losing any all-important muscle mass," he says. "The sumac here is also great for regulating blood sugar levels which is essential when breaking fast as blood sugar levels can spike and crash causing cravings."
Grilled Sumac Baby Chicken Breast
Flow Jumeirah Emirates Towers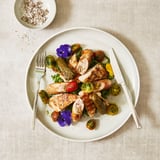 Ingredients
2x medium Free Range Baby chicken breast
2x medium boneless free range baby chicken thigh
4x good quality stuffed vine leaves
For Stuffing:
5g Pistachio
100g Mushroom
2 sprigs Thyme
1 clove Garlic
3 tsp Olive oil
5g Parsley chopped
For Tabbouleh:
50g Parsley
5g White onion
10g Diced tomato
10g Cooked bulgur wheat
½ medium Organic lemon, juiced
For Dressing:
60g Cherry tomatoes chopped in half
5g Chervil chopped
5g Parsley chopped
40ml Olive oil
Pinch Salt and pepper
Directions
To make stuffing:
Finely chop all ingredients.
Sweat on medium heat for 5-8 minutes.
For the chicken:
Stuff chicken thigh, wrap and secure with tin foil (in a sausage shape) roast at 180'c for 18 minutes.
Roast chicken breast with 1tsp olive oil and 1tsp sumac for 8-10 minutes.
Remove foil, return to oven for a further 3 minutes.
To make tabbouleh:
Finely chop all and mix with lemon juice.
Serve chicken on a bed of tabbouleh, garnish with dressing and vine leaves.
Information
Category

Main Dishes

Cuisine

Mediterranean/Middle Eastern

Total Time

49 minutes, 59 seconds