Supersize Oreo-Stuffed Reese's Cup
Your Favorite Treats Collide in This Supersize Oreo-Stuffed Reese's
We did a double take when we saw Reese's Crunchy Cookie Cups. Peanut butter cups stuffed with cookie crumbs? Those are a few of our favorite things! We decided we had to take it to the next level and supersize this beautiful creation. Behold, a 10-inch peanut butter cup packed with mini Oreo cookies. You're welcome.
For more supersize desserts, check out our giant green tea Kit Kat and our enormous Oreo cookie.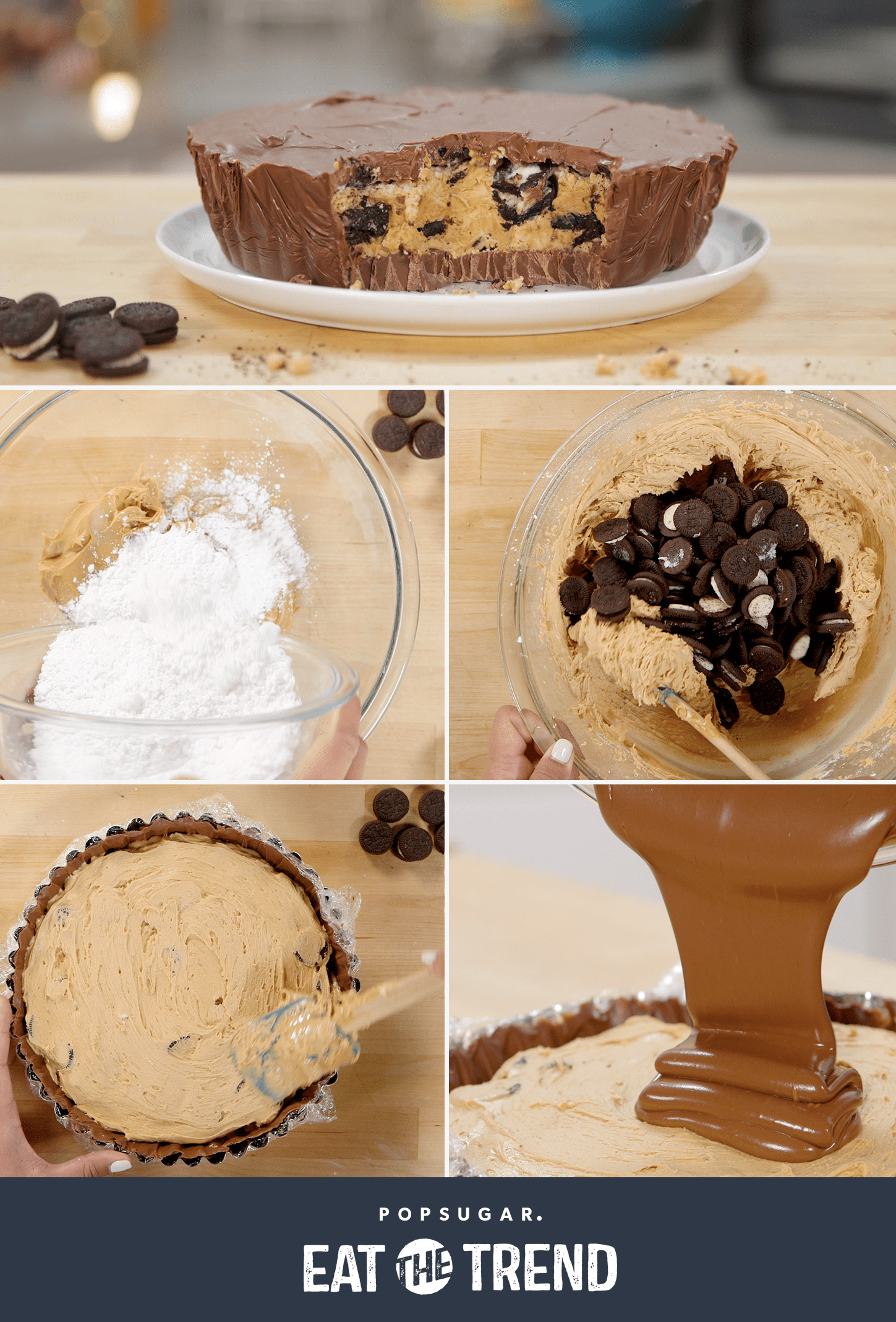 Supersize Oreo-Stuffed Reese's
From Kevin Smith, POPSUGAR Food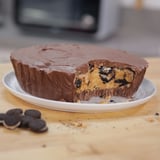 Ingredients
7 cups milk chocolate chips, melted
3 cups peanut butter
2 1/4 cups powdered sugar
4 cups mini Oreo cookie sandwiches
Special tools:
10-inch tart pan
Directions
Wrap the bottom of a 10-inch tart pan in plastic wrap to prevent chocolate from leaking out. Pour about 3 cups of melted chocolate into the pan, spreading it to coat the bottom and the sides of the pan. Be careful not to leave any thin spots in this chocolate shell layer. Place the pan in the freezer for a few minutes to harden.
In a large bowl, combine the peanut butter and powdered sugar and fold in the mini cookie sandwiches.
Scoop the peanut butter mix into the tart pan, spreading it to the sides and smoothing out the top. Pour the rest of melted chocolate on top, smoothing it out and spreading it to the sides. Freeze again until the chocolate layer has hardened.
Information
Category

Desserts, Chocolate

Yield

1 large peanut butter cup

Total Time

19 minutes, 59 seconds
Image Source: POPSUGAR Photography / Hiroyuki Haga