Talabat Delivers to Dubai Beaches
In Dubai, You Can Order a Burger King and (So Much More) Directly to the Beach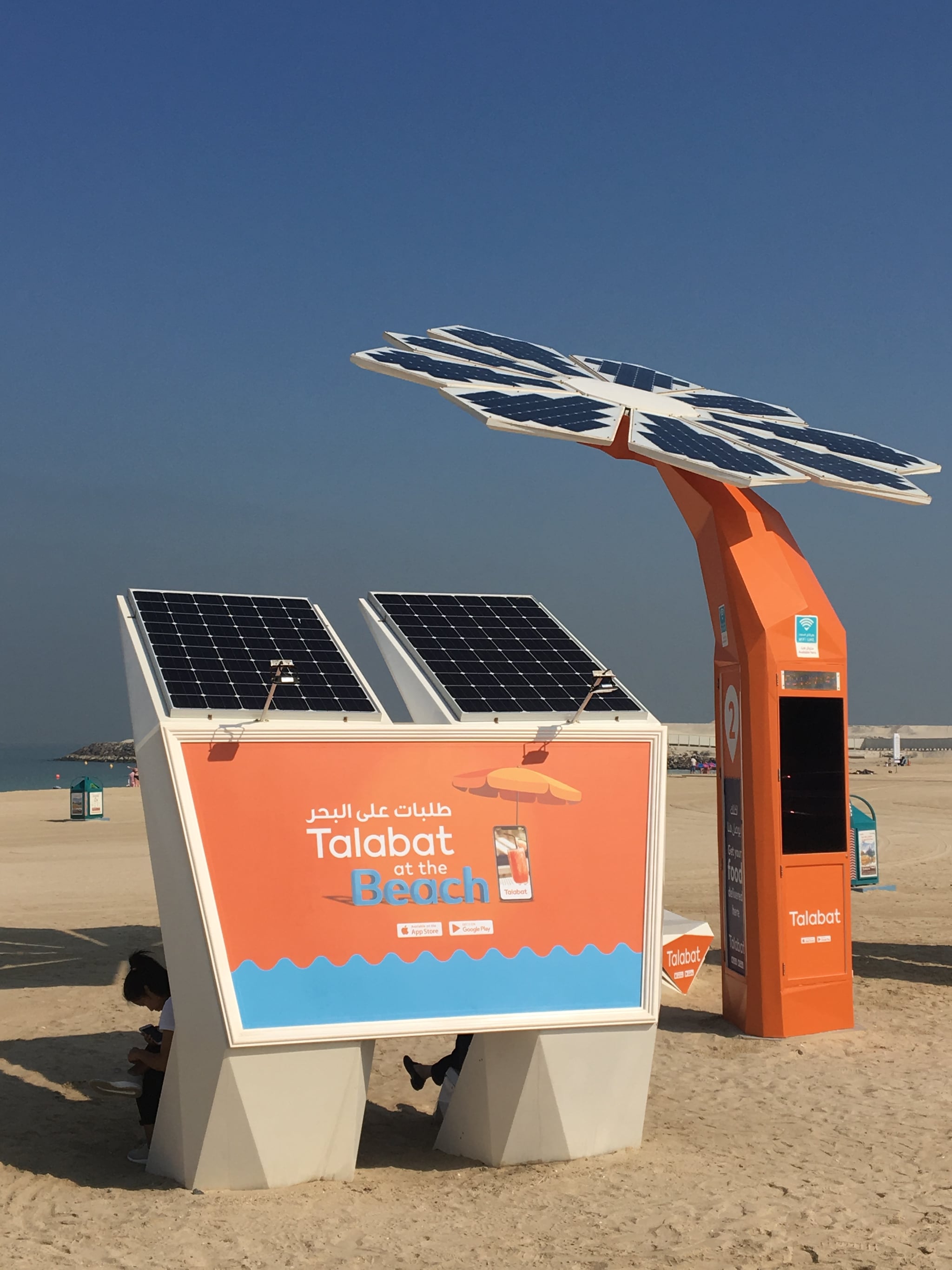 In Dubai, anything is possible. So, it didn't surprise us when Costa Coffee used a drone service to deliver coffee to its customers on the beach in 2017…
Now Talabat is racing its way to the frontlines in the food delivery industry with their recent announcement that they'll be delivering food to the beach or park. Limited to Umm Suqeim 2 Beach and Zabeel Park in Dubai, each location will have three pick up spots under Smart Palms. All you have to do is open their app, pick one of those places as your delivery area and await your delivery man.
PF Chang's is one of the many outlets on the list of restaurants delivering to these new spot (there's also Applebee's, Small Cakes Cupcakery, Nando's Restaurant, Pinza, Which Wich, Chili's and Sushi Counter, among others) so you know we're going to be enjoying a Talabat order on the beach pretty much every weekend!
Dubai residents are so spoiled for choice with fetchr picking up and dropping off packages, Washmen doing laundry without having to even leave home, Keno app to order a car wash, Instashop for our groceries, and an endless list of food delivery services.
And even those are specialized! There's Kibsons for fresh and organic fruits and vegetables, Eat Clean app for healthy eating plan deliveries, Plotos to help you pick the healthy items in a restaurant's menu, as well as Uber Eats, and Deliveroo. In the future, the latter could be delivered by camel and currently sends food to your airport boarding gate.
With a ginormous list of food delivery services, the pressure is on for these companies to ahem… deliver.
Image Source: POPSUGAR Photography