Tia Mowry Cooking Tips
10 Tips From Tia Mowry That'll Make You a Better Cook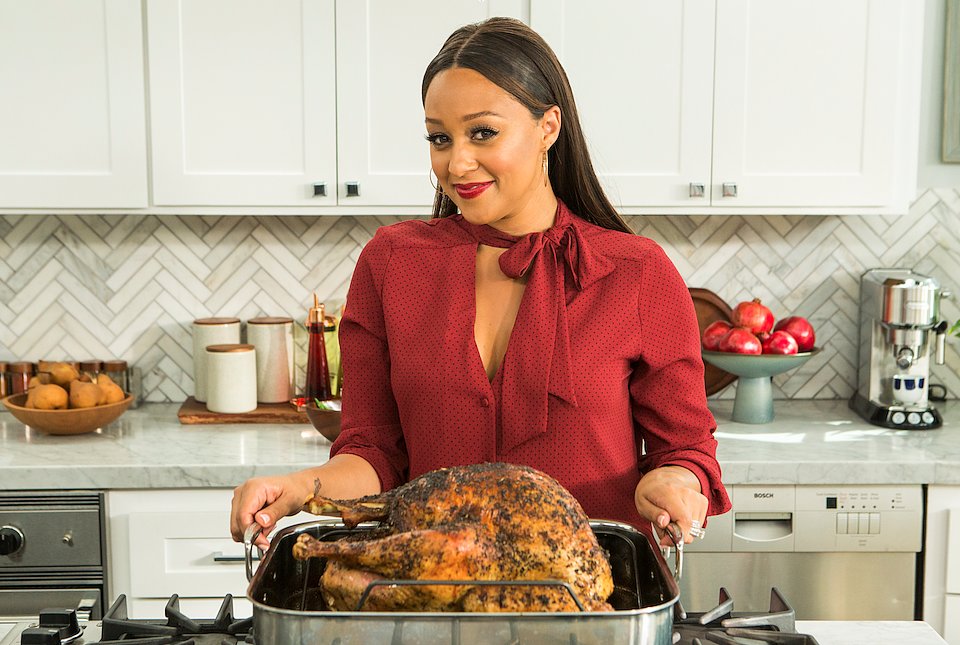 Image Source: Facebook user Tia Mowry
You know Tia Mowry as one half of the twins on Disney Channel's beloved '90s show Sister, Sister, but did you know she's now a mother and a cook? She stars in her own show, Tia Mowry at Home on the Cooking Channel, where she shares her best recipes and entertaining tips. Beyond Tia's adorable family photos that she regularly shares with her fans online, she also shares useful cooking tips for any home cook, and don't even get us started on her recipes — they're legit. Here's what we've learned from her.
For extracreamy macaroni and cheese, use a can of cream of mushroom soup. That's the secret ingredient in Cory's famous mac and cheese.
Cut the carbs in pizza by making cauliflower crust.


Add almond butter to brownies for a unique nuttiness.
Make pumpkin cheesecake a lot more interesting by creating a bacon-crumble crust.
Always use real butter and cheese — she speaks the truth.


Her perfect party snack? Mini macaroni and cheese muffins.
Leave torn-up bread (and cornbread) out overnight to dry it out before making stuffing.


Upgrade basic sautéed green beans by adding crunchy chopped hazelnuts.
You don't have to have a slow cooker to get the same results — use your Dutch oven. Tia shared this mouthwatering snap of her slow-cooked chicken with chicken broth, olives, shallots, garlic, thyme, and lemon juice.


Lighten up banana pudding (and add another layer of flavor) by using coconut milk instead of whole milk.