Tia Mowry's Cooking Tips For Millennials
If You Hate Cooking, Tia Mowry Recommends These 2 Things to Change Your Mind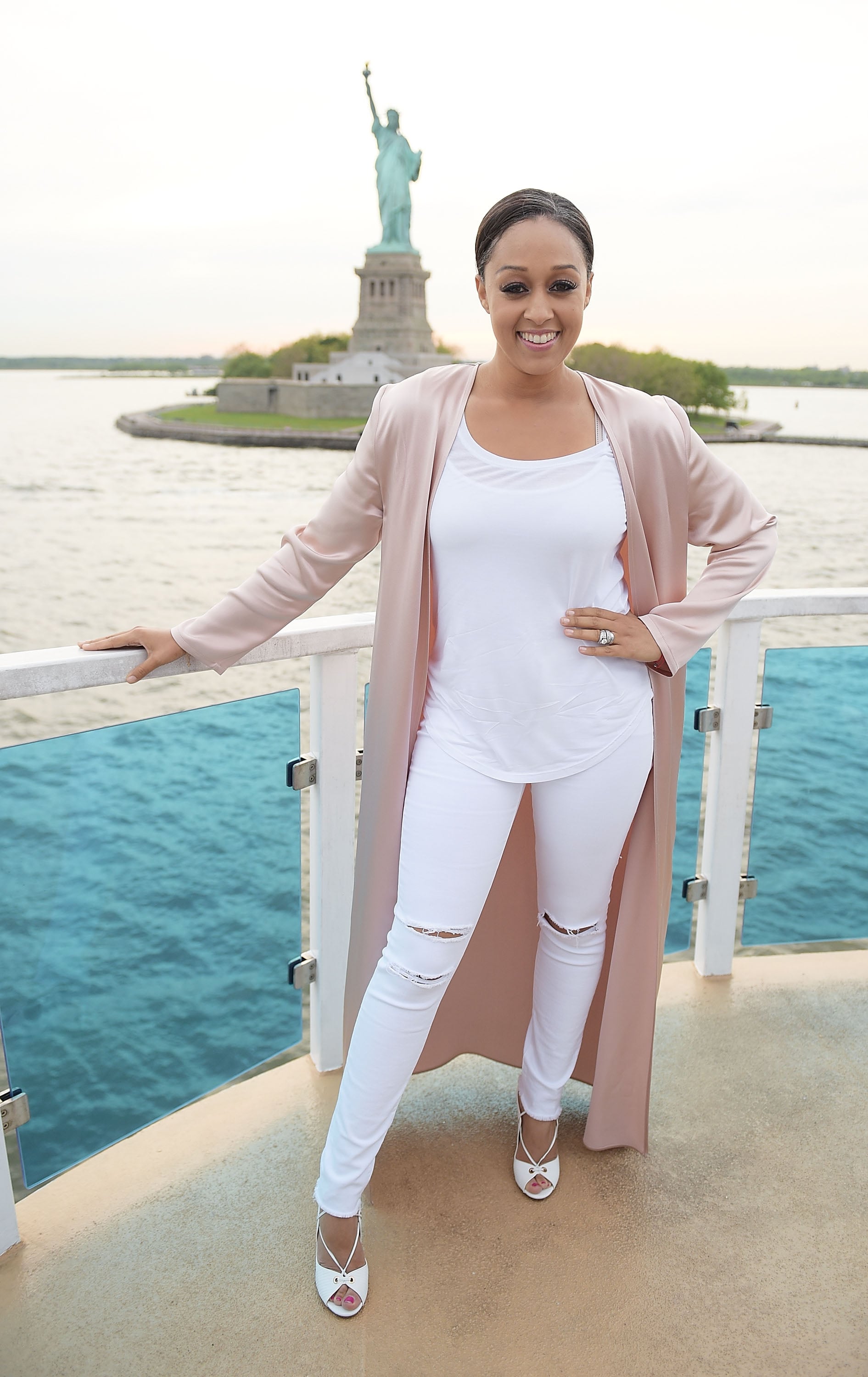 If you're anything like me and you find the idea of cooking to be a little bit daunting or taxing, Tia Mowry is here to help. When I sat down with her at an event for Lemon Lemon, I begged her for advice to change my ways. "Put on some Beyoncé! Pour a glass of wine!" she said. "Set an environment that's fun and entertaining." Well, that makes getting into the kitchen sound way more fun. But the actress and home chef, who recently released her first cookbook, Whole New You, didn't stop there.
I told her that living in New York is what I blame for not cooking much. I don't have a lot of space, and I don't have a lot of time. Her solution is to start with practicality. "It's about prep work. You don't always have to do all the chopping. A lot of things come premade," she said. She suggested starting with easy recipes that require very little work, like just a smoothie or a smoothie bowl for a snack. Just by throwing some fruit, dairy, and sweetener together, you're creating something. "A lot of people think that cooking is overwhelming and that you have to be a culinary chef to cook. That's not true!"
Once you've gotten yourself in the habit of making easy things in the kitchen, Tia says the possibilities are endless, but no matter what you do, you should always have fun in the kitchen. "Cooking is all about unwinding, having a great time. If I'm home alone, I'm in the kitchen having a party," she said. Adding Beyoncé and wine to the mix just takes the cooking experience up a notch, and she also recommends inviting your friends over — for more reasons than one. "You can share your experience with them, but also make them clean up!"
And there you have it. Beyoncé and a glass of wine are the first steps toward learning to love cooking.