Try the Gold Burg Khalifa Burger at Eat the World DXB 2017
A Dubai Food Festival is Selling the Burj Khalifa of Burgers - And it Comes in a Gold Bun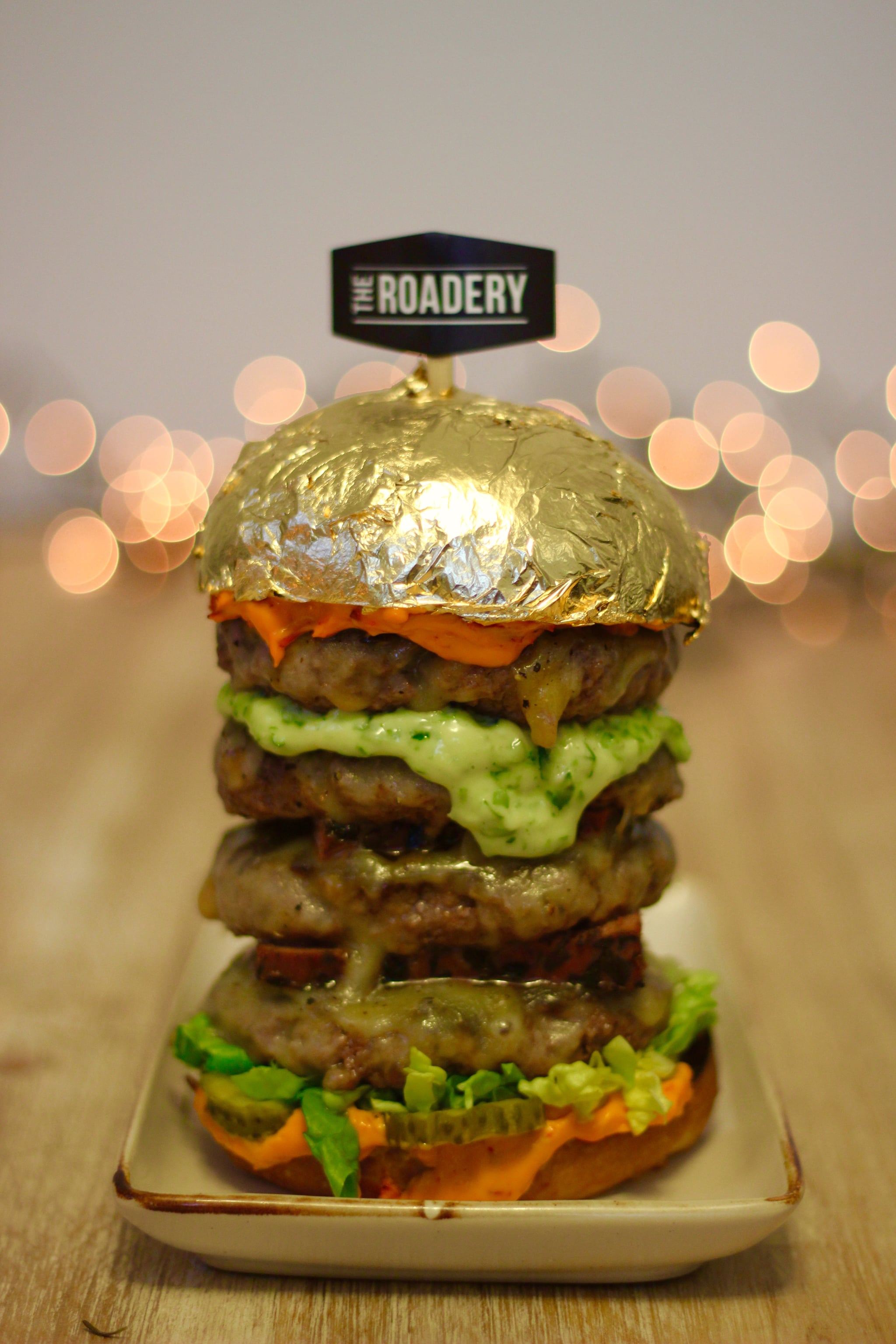 Wagyu beef, truffled cheese and a 24ct gold leaf bun… these are just some of the components of the Burg Khalifa. The huge bite is being sold by The Roadery when Eat the World DXB takes place at Burj Park, Dubai February 23-25.
The four patties and brioche bun are also joined by seared ethical duck foie gras, saffron mayonnaise and blackberry ketchup for the limited edition menu item which costs a whopping AED230.
Eat the World DXB is part of Dubai Food Festival 2017, a gathering which attracts people from all over the region who are keen to check out things such as the celebrity chef theater, an artisanal food market plus outdoor cinema, live music and a traditional Bedouin tent with falconry and fresh Arabic coffee is also on offer. There's also kids entertainment so the little ones can stay busy while you get your mouth around this juicy meal.
It's not the first time the world's tallest building has inspired food in the Emirate. Remember this one from Firebird Diner? At less than half the price, you're probably better off heading to Eat the World DXB.
10 trucks from the US, 10 trucks from the UK and five from Singapore will be in attendance at the gathering for foodies. The latter's Masterchef winner, Woo Wai Leongwill be taking part in cooking demonstrations at the Singapore Pavillion.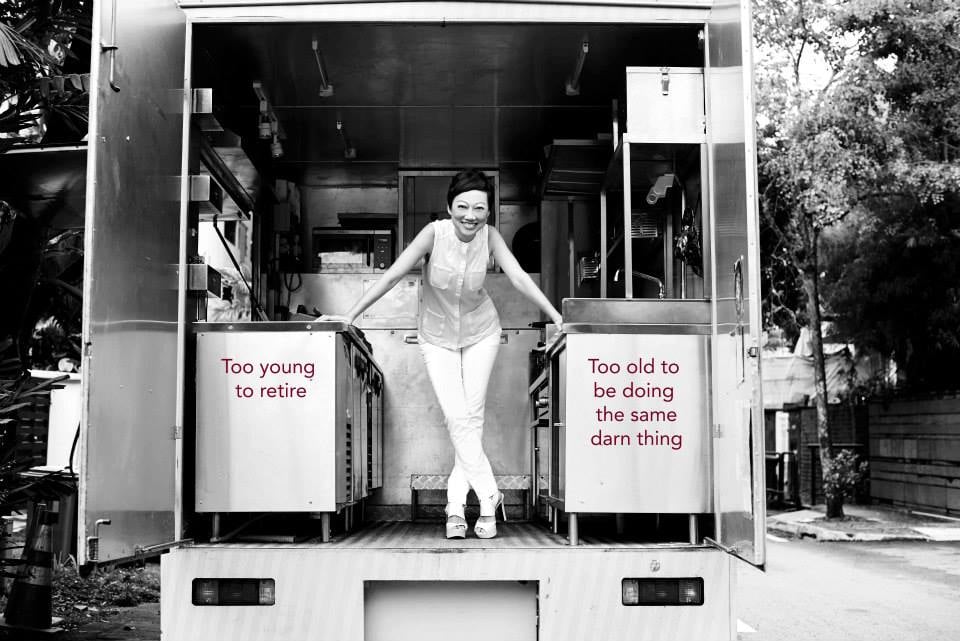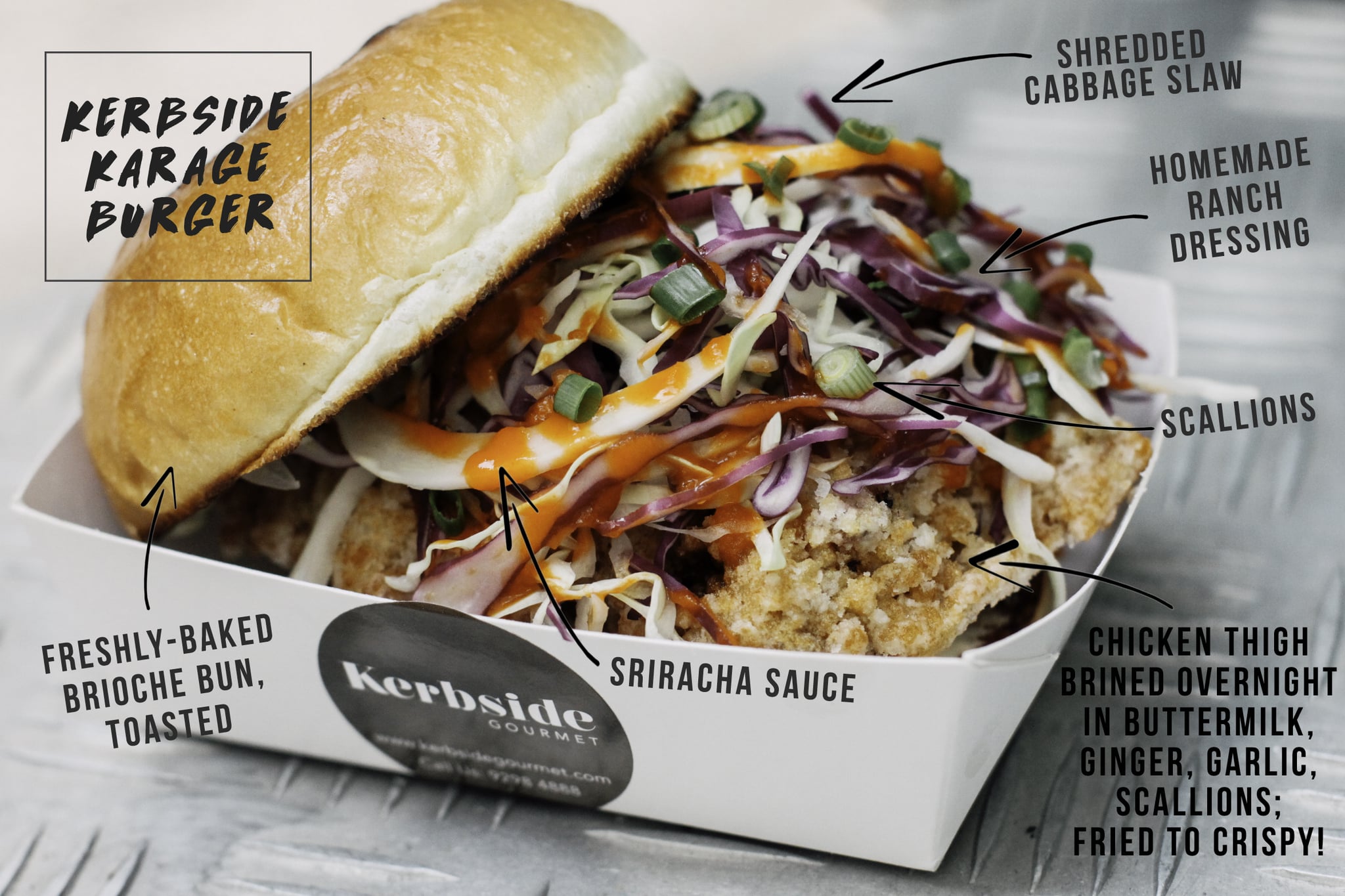 Image Source: Eat the World DXB