Tumeric Oats Recipe
You Need to Try These Sweet & Savory Turmeric Oats This Weekend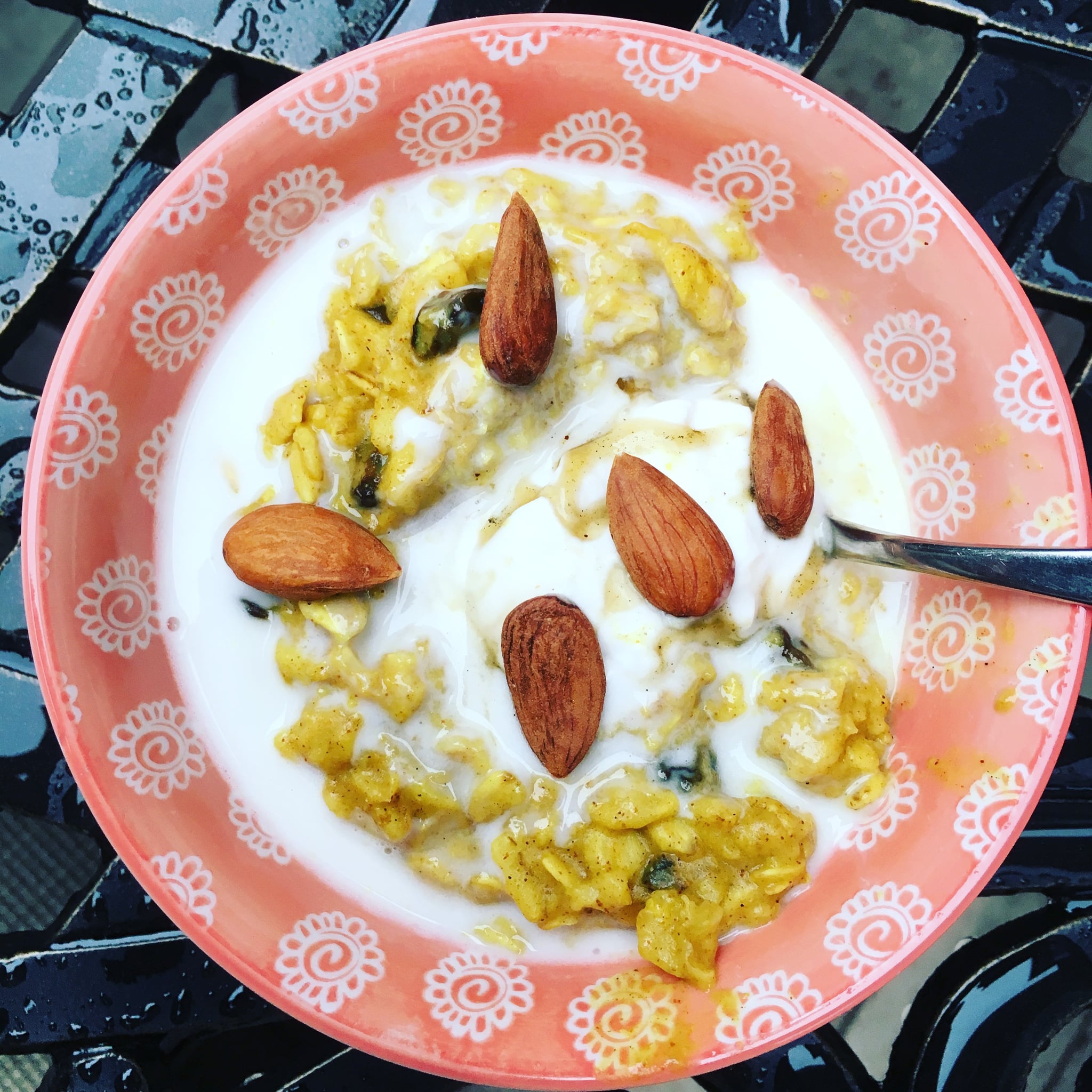 Spice up your breakfast by adding this recipe into your rotation. The powerhouse anti-inflammatory spices--turmeric and cinnamon-- add color, flavor and extra nutrients, like iron, to your meal. Topping it off with the ground black pepper increases turmeric's absorption and potency. Enjoy!
Ingredients (serves 2-3)
100 grams rolled oats
1 teaspoon turmeric
1 teaspoon cinnamon
250 mL almond milk (or any other plant based milk)
50 grams raisins
Pinch of salt
Ground black pepper
Optional toppings: honey, coconut yogurt, nut butter, nuts
Directions
Add the milk, oats, turmeric, cinnamon, raisins, and salt to a saucepan over medium heat. Stir.
Cook the mixture for about 5-10 minutes, until creamy. If the oats absorb all the milk before they are done, add more milk and stir.
Pour the oats into a bowl and top them off with some fresh ground pepper and the toppings of your choice. Enjoy!
Information
Category: Breakfast
Yield: 2-3
Cook time: 10 minutes
For more tips and recipes visit @abbykcannon