Tuna Tartare
The Benefits Of Eating Tuna Tartare Are Seemingly Endless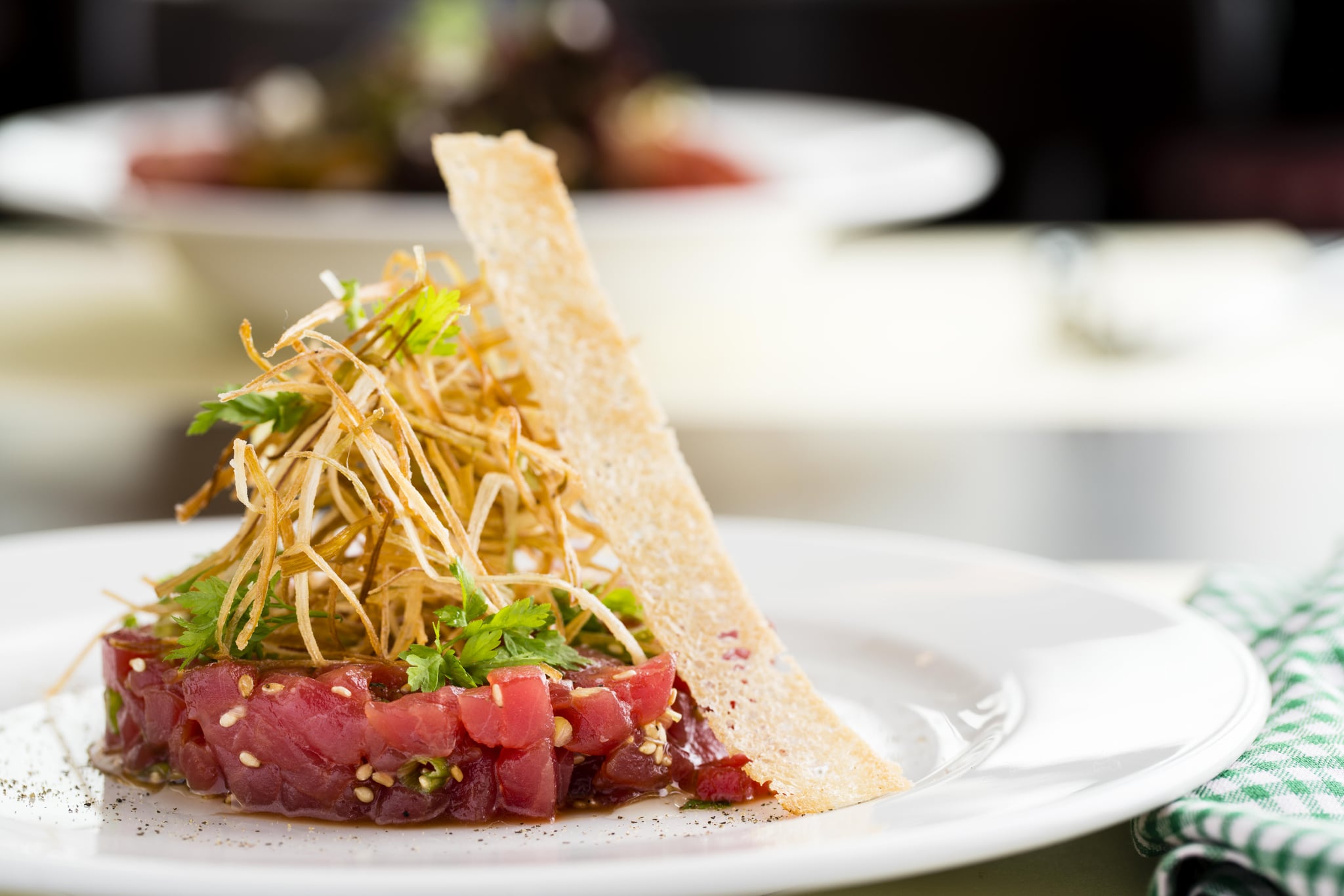 Did you know that ditching the canned tuna in favor of fresh means you'll probably consume less sodium and more nutrients? It certainly makes the case for going raw when it comes to eating fish.
So why not try out this recipe for tuna tartare from Chex Alexis Couquelet, at Dubai restaurant, Couqley? It's filled with Omega 3 fatty acids, which is a great anti-inflammatory ingredient for the body, and it's a good source of protein. Tuna has also been said to lower cholesterol, blood pressure, promote healthy skin, weight-loss and protect against kidney diseases. Phew!
Prepare in only 15 minutes. You're welcome.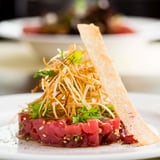 Ingredients
150g Fresh diced tuna
10g Sesame Seeds
1 Spring Onion, chopped
10g fresh chives, chopped
1 Tablespoon Soy Sauce
1 Tablespoon Sesame Oil
1 Tablespoon Mirin
Fried Leeks, for garnish
Toasted Baguette for serving
Directions
Place the tuna, sesame seeds, spring onion and chives in a small mixing bowl.
Add the soy
sauce, sesame oil and mirin.
Toss ingredients to combine. Taste and season with salt and
pepper.
Place mixed tuna tartare on plate topped with fried leeks and served with toasted baguette.
Information
Category

Appetizers

Cuisine

French

Yield

1