Tzatziki Recipe
A Basic Greek Condiment to Master: Tzatziki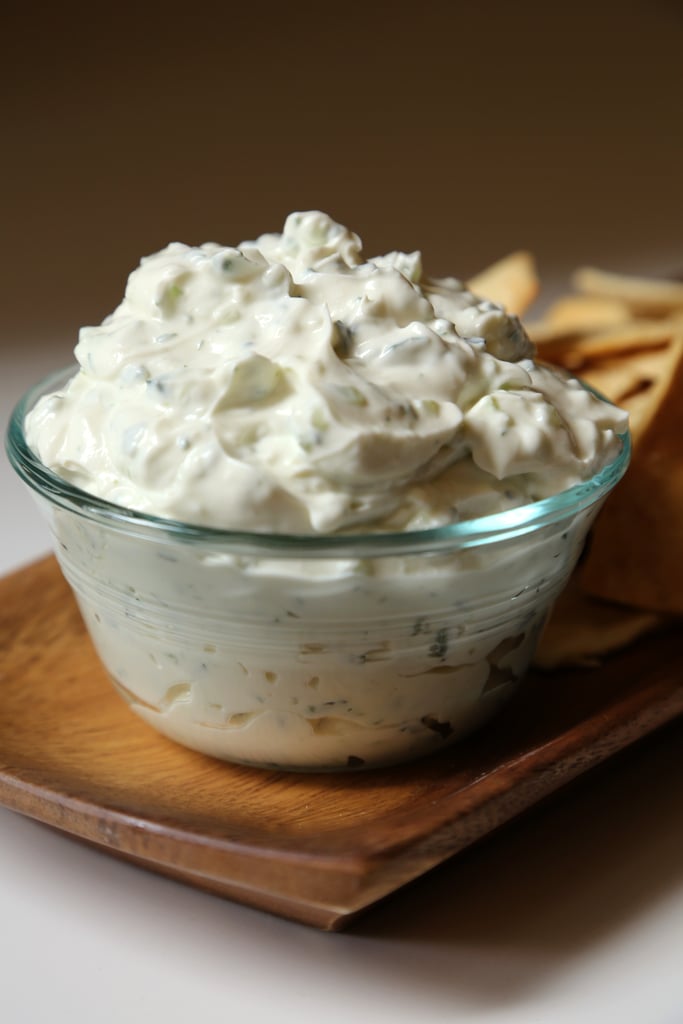 My favorite Greek condiment is tzatziki, a cooling sauce that's served with grilled meat, souvlaki, and gyros. It's made with Greek yogurt that's been strained, so it has a super thick texture, and cucumbers. This recipe calls for dill, but you can add whatever herbs you have on hand. Parsley works well as do mint and basil.
Ingredients
1 pint plain whole Greek yogurt
1 large cucumber, seeded and grated
1 tablespoon plus 1/2 teaspoon kosher salt
1/2 cup sour cream
1 tablespoon Champagne vinegar or white wine vinegar
2 tablespoons freshly squeezed lemon juice (1 lemon)
1 tablespoon good olive oil
1 1/2 teaspoons garlic, minced
1 1/2 teaspoons fresh dill, minced
Pinch freshly ground black pepper
Directions
Place the yogurt in a cheesecloth or paper-towel-lined sieve and set it over a bowl. In a separate bowl, toss cucumber with 1 tablespoon of kosher salt. Place it in a paper-towel-lined sieve and set it over a bowl. Allow both bowls to rest in the fridge for 30 minutes to 1 hour to drain.
Transfer the thickened yogurt to a large bowl. Squeeze as much liquid from the cucumber as you can and add the cucumber to the yogurt.
Mix in the sour cream, vinegar, lemon juice, olive oil, garlic, dill, 1/2 teaspoon salt, and pepper.
You can serve it immediately or allow the tzatziki to sit in the refrigerator for a few hours for the flavors to blend. Serve chilled or at room temperature with Greek cuisine.
Information
Category

Condiments/Sauces, Other

Cuisine

Greek

Yield

Makes 2 1/2 cups
Image Source: POPSUGAR Photography / Anna Monette Roberts