Umm Ali Recipe
Easy-Bake Umm Ali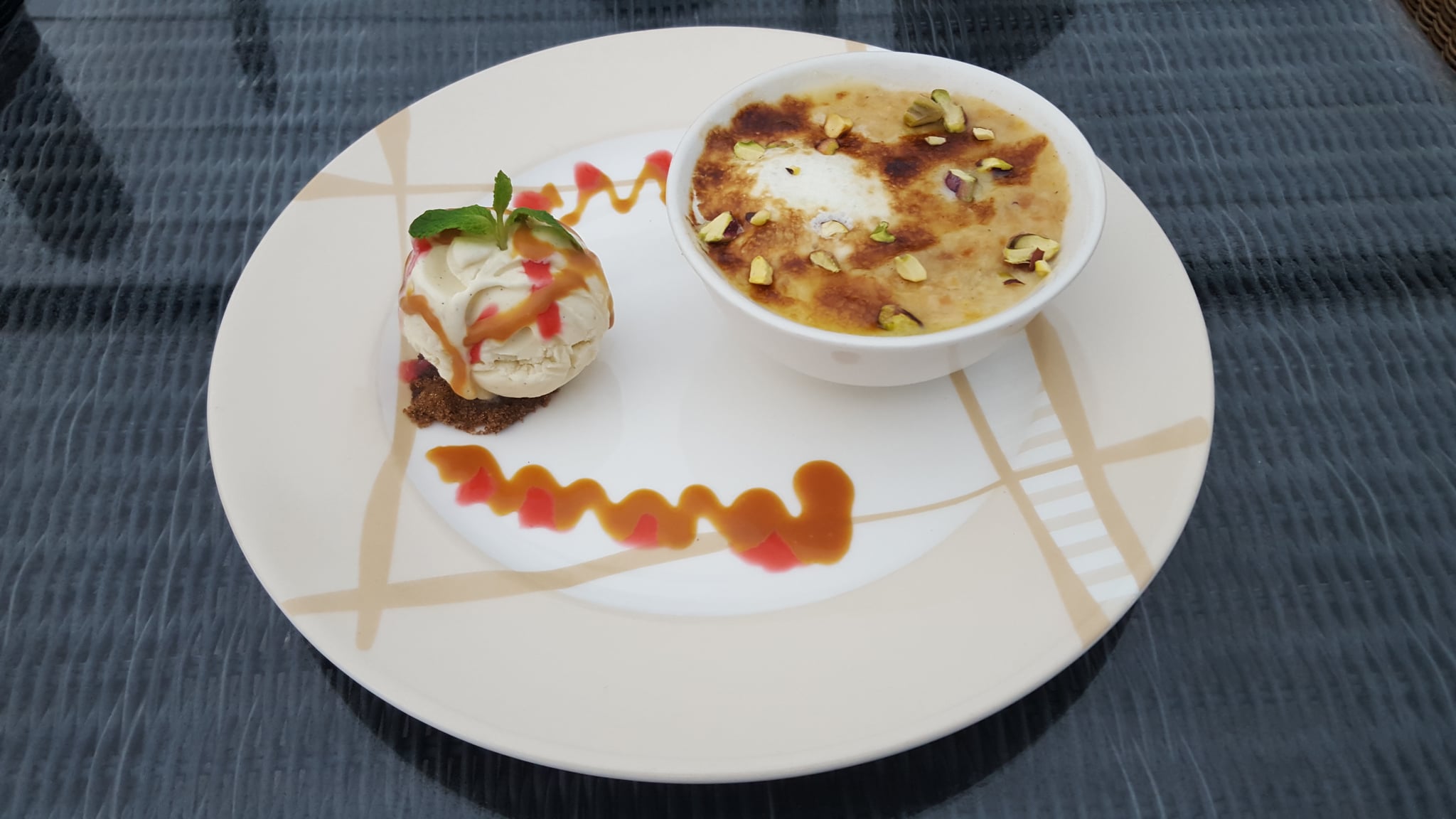 Whether or not you've been to QD's restaurant in Dubai Creek Golf & Yacht Club, everyone needs to try their delicious Umm Ali. And now you can without even having to leave your home thanks to this easy recipe for the traditional North African dessert. Picked up in Egypt and popular throughout the MENA region, the pudding is similar to bread pudding and goes great served with a scoop of French vanilla ice cream.
Ingredients
½ packet or 240gm frozen puff pastry, thawed
2 ½ cup or 600ml Milk
½ cup or 120gm White Sugar
½ tsp or 2ml Vanilla Extract
30gm Raisins
30gm slivered Almond
30gm Pine nuts
30gm chopped Pistachio nuts
¼ cup sweetened, flaked coconut
Directions
Preheat oven to 200 degrees C.
Unroll the puff pastry sheets and place flat in a baking sheet. Bake for 15 minutes in the oven or until puffed and golden brown.
Break the puff pastry into pieces and place in a large bowl.
Add the dry fruits, coconut, and toss well.
Pour into a 9 x 13 inch glass baking dish, and spread evenly.
Pour milk in a saucepan, and stir in sugar and vanilla. Heat until hot but not quite boiling.
Pour this over the mixture in the baking dish.
Bake for 15 minutes in oven.
Turn the oven to broil and broil for 2 minutes to brown the top.
Remove from oven and let it stand for 5 minutes. Serve warm.
Information
Category

Desserts, Puddings/Mousse

Cuisine

African

Yield

4

Total Time

16 minutes, 59 seconds
Image Source: QD's