Vegan Energy Bars
No More Afternoon Slump! These Vegan Bars Will Give You Tons of Energy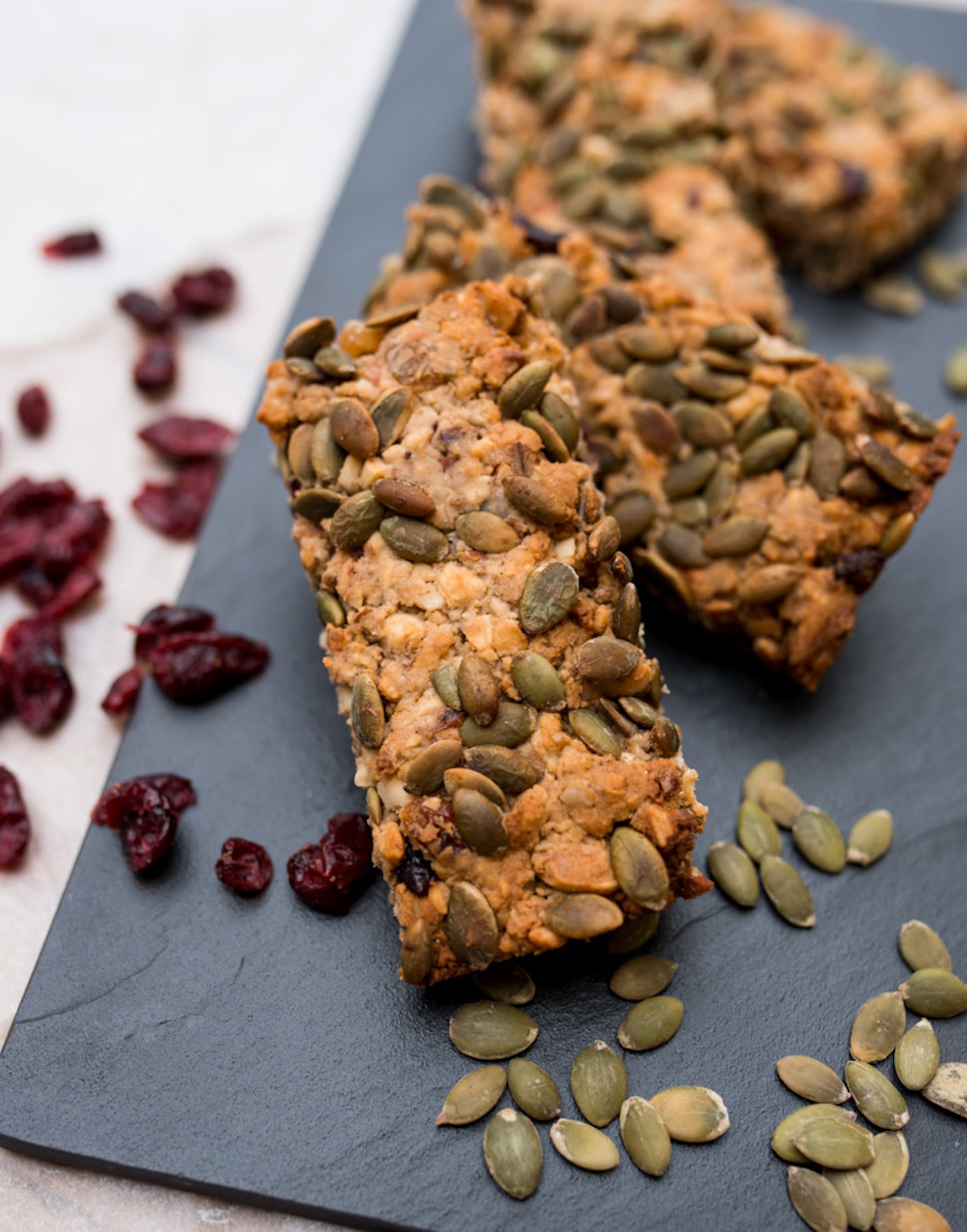 A tasty combination of nuts, seeds, dried fruit and more, these vegan bars from Sophie's Cafe on Dubai's Palm Jumeirah will keep you going all day with it's ingredients packed full of long-lasting energy.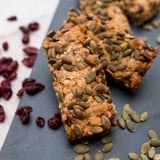 Ingredients
50ml Water
250g Peanut butter
85ml Agave syrup
160g Gluten Free Rice flour
5g Cinnamon powder
3g Cardamom powder
5g Salt
100g Raisins
100g Pumpkin seeds
100g Sunflower seeds
100g Dried cranberries
50g Almond
100g Walnut
100g Peanut
100g Cashew nut
Directions
Preheat the oven on 160 degrees.
Combine all the nuts and seeds, arrange in a baking tray and roast
for 10 to 12 minutes. Once roasted, remove and set aside to cool down.
Combine rice flour, cinnamon powder, cardamom powder and salt. Mix well, then add peanut butter, agave syrup, cranberries, raisins and roast
nuts, mix it well and set aside.
Arrange a rectangular baking tray with a baking sheet and pour the
mixture in. Flatten with a spatula or rolling pin.
Information
Category

Snacks

Yield

12

Total Time

19 minutes, 59 seconds