Vegetarian Frittata Recipe
The Basics: Vegetarian Frittata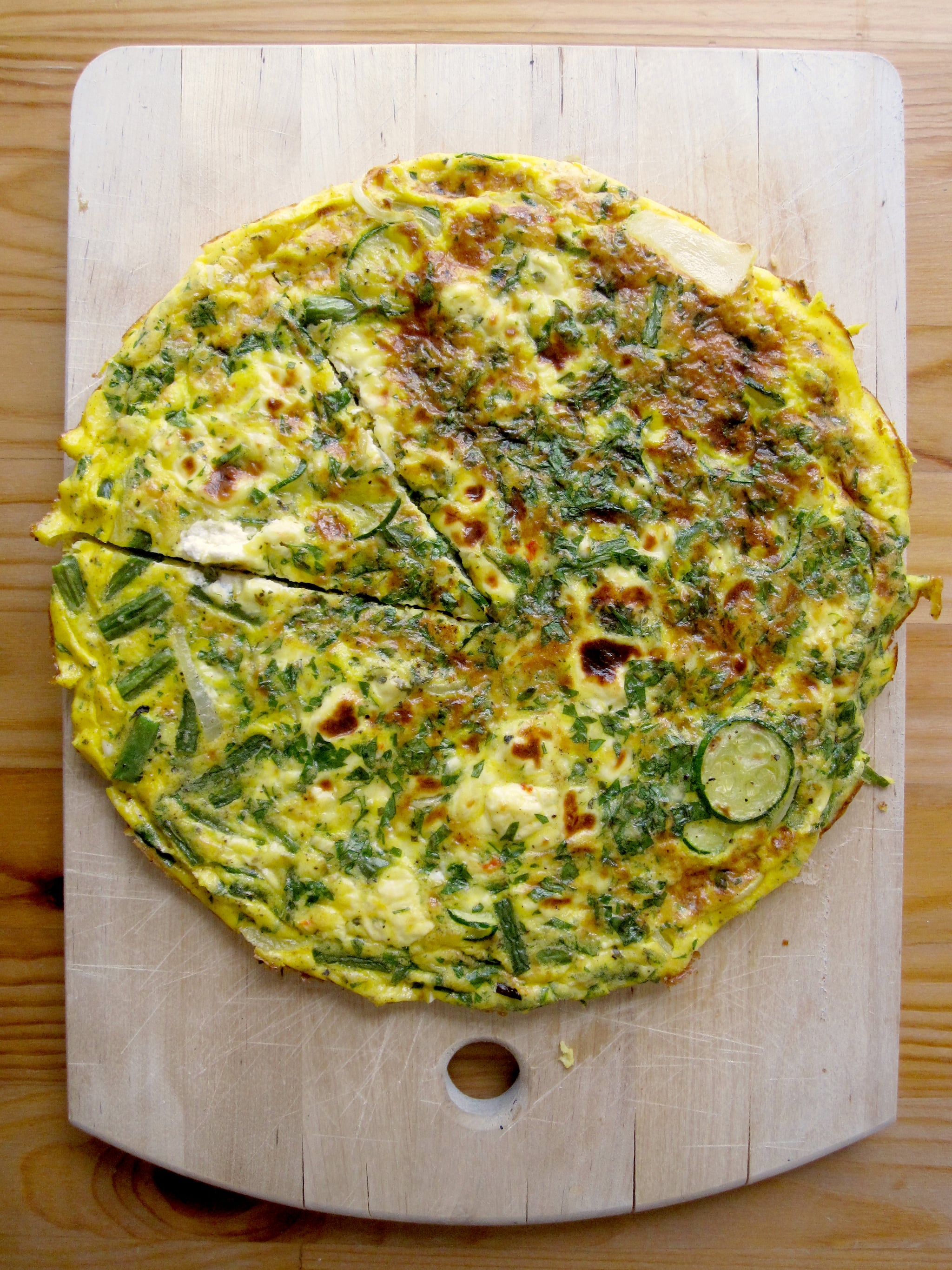 Although it may seem like an intermediate dish, there's a fool-proof technique to making a perfect frittata, and every beginning home cook should master it. A frittata is basically a crust-less quiche; it's an egg-based dish that can be filled with any vegetables, meats, or cheese.
The veggies are cooked before an egg mixture is added to the pan. The key is to use a saute pan that is oven safe. Once the frittata is set, stick the whole thing in the oven for it to finish cooking, then brown the top under the broiler.
This way you avoid having to flip the frittata — a step that's resulted in an eggy mess all over my floor more than once. To get the uncomplicated method to this adaptable dish, which can be enjoyed for breakfast, lunch, or dinner, keep reading.