What Chicken Goes With Pasta?
The Ingredient You Should Never Add to Pasta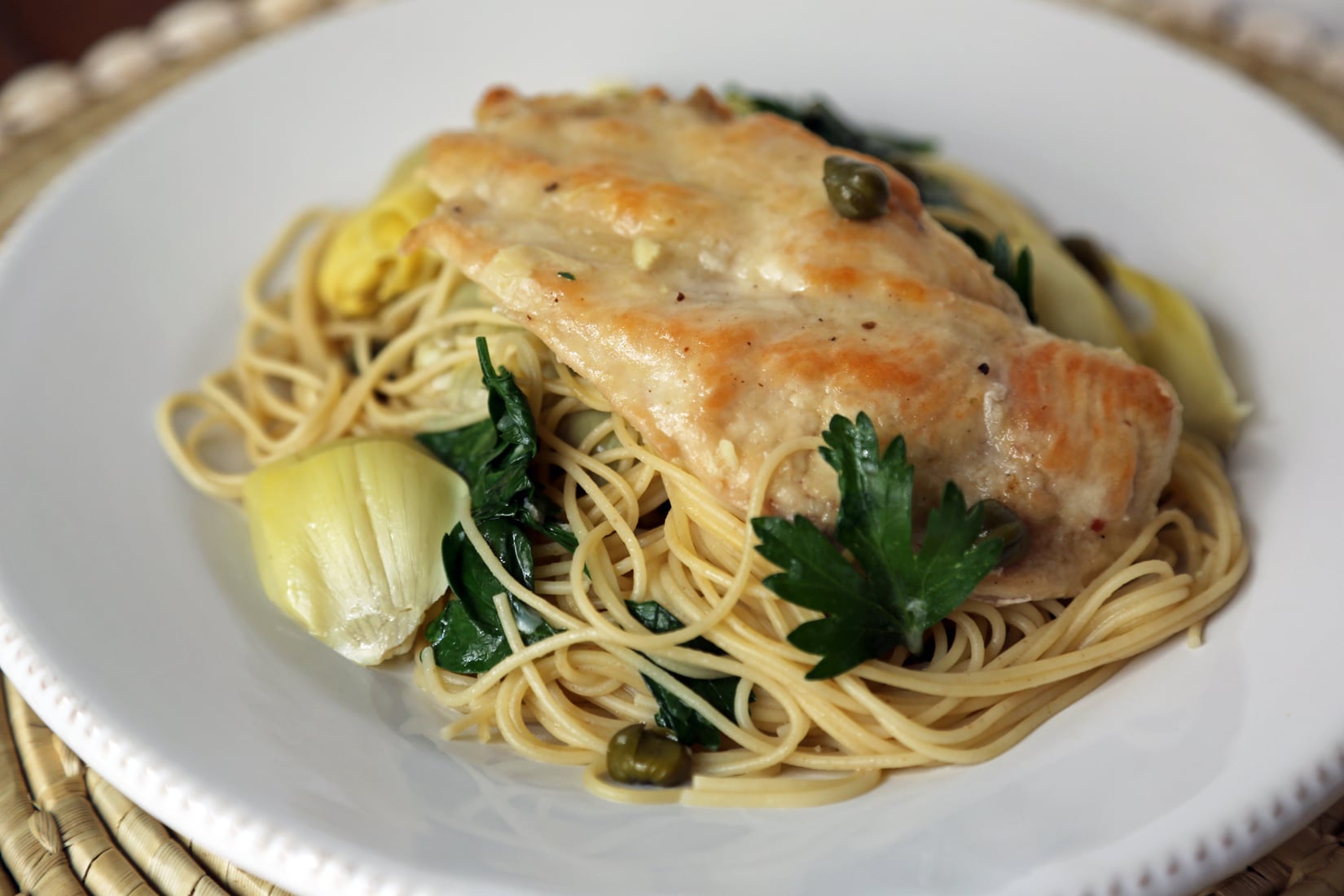 There's a nearly endless list of ingredients you could add to pasta, but the list of things you shouldn't add is much shorter. And one of them is chicken . . . well, a certain kind of chicken. Steamed or boiled chicken is a major "no" when it comes to pasta pairings, because the soft textures just don't complement each other. I learned this advice from someone who's certainly qualified to give it: Lorenzo Boni, executive chef of Barilla America, who's from Bologna, Italy, and has been cooking pasta for decades. He comes up with creative ways to cook pasta all the time, like making a giant pot of spaghetti like risotto, and topping truffle-butter pasta with a soft-boiled egg. And while he'd be open to experimenting with plenty of pasta ideas, he'd never recommend treating your chicken as an afterthought.
While I ate the aforementioned truffle pasta with Lorenzo at a Barilla dinner, he explained why you should never add steamed chicken to pasta, saying to me, "A lot of times Americans use it as a functional protein for pasta, but it's not cooked right." He continued, "It's like a protein pill," meaning it's simply there to add protein but contributes no flavor. He even went on to say, "Pasta with chicken is considered hospital food in Italy." Yikes! He speaks the truth. It's always a good idea to add different textures to pasta so you don't end up with an entirely mushy dish.
The good news is there are plenty of pasta recipes with chicken that are Italian-chef-approved. Just make sure your chicken is well seasoned and has texture, whether it's grilled, pan-fried, or panko-breaded. Sometimes the best lesson you can learn in the kitchen is not what to cook with, but instead how to cook it.
Travel and expenses for the author and photographer were provided by Giovanni Rana for the purpose of writing this story.
Image Source: POPSUGAR Photography / Anna Monette Roberts