What Emirates Airlines' Iftar Meal Looks Like
Fasting While Traveling? Here's What Emirates' Iftar Meal Looks Like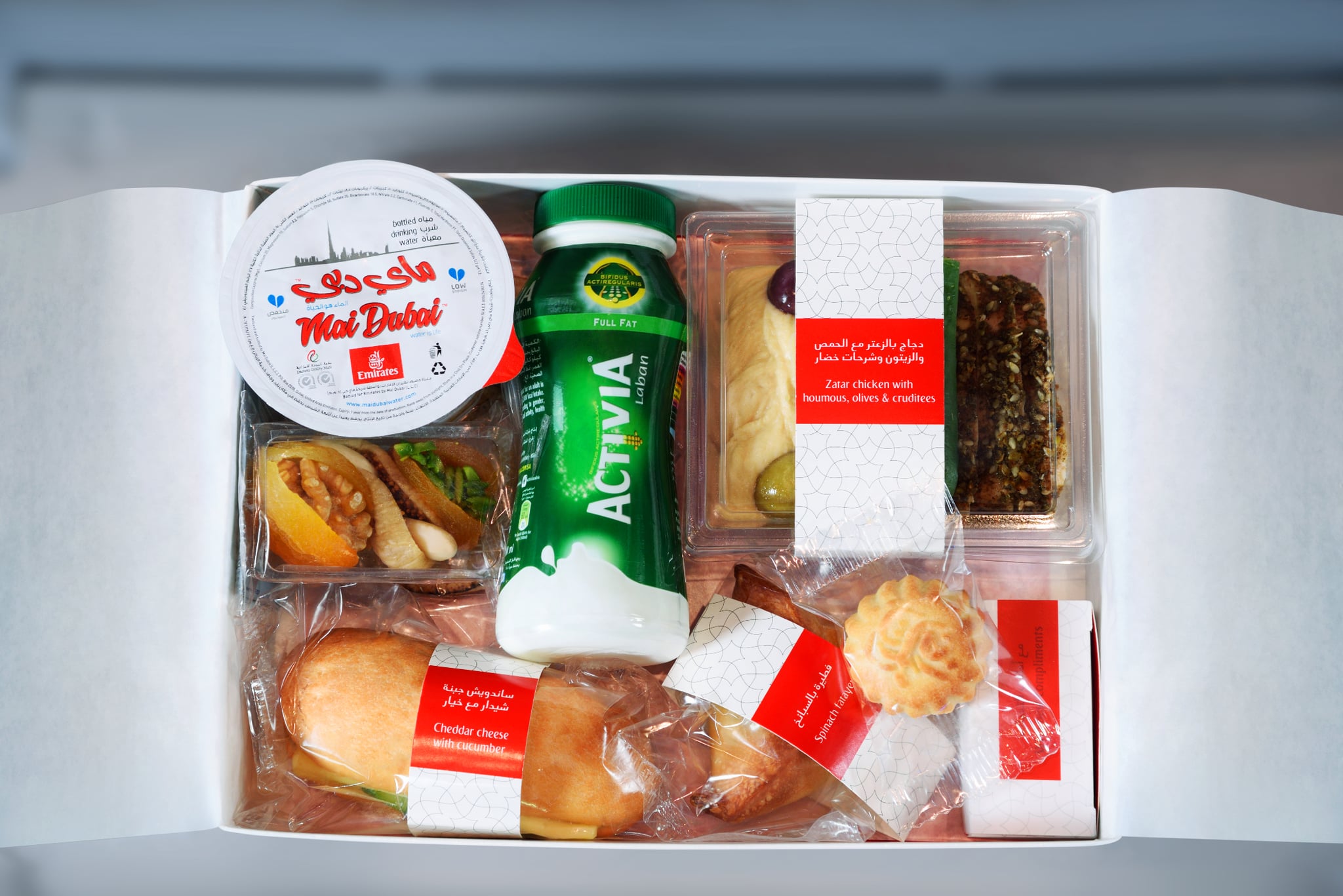 With the Holy Month expected to begin May 27, Emirates has prepared a special meal box to bring in Iftar. The Dubai-based airline is laying on the special meal to all cabins flying to and from the Gulf region, plus Umrah groups going to Jeddah and Medina in Saudi Arabia.
For now, za'atar chicken with hummus, spinach fatayer, halloumi cheese and cucumber sandwiches will be on offer, alongside traditional sweets maamoul and dates, as well as yoghurt. They'll update the menu in the middle of Ramadan to keep things fresh but no hot meals will be made on flights to Jeddah and Medina during the month.
Obviously, going between times zones can mean it's tricky knowing exactly when Iftar begins but the airline uses a unique tool to calculate when it's Imsak and Muslims must begin fasting again. Using the aircraft's longitude, latitude and altitude, when the sun sets, passengers will be informed by the captain. There's also a booklet explaining the timings on every flight.
If you're waiting in the lounge when Iftar begins, dates and water will be provided at boarding gates.
To top it off, their in-flight entertainment system will show special religious programming including Men Raheeq Al Iman, Men wahe Al Bayan and Tafseer Al Quraan, as well as English documentaries on Mecca, titled And Sanctify My House and Mecca Clock Tower.
Ramadan Kareem!
Image Source: Emirates