What Is "The Grey Stuff" at Disneyland
Don't Even Ask the Dishes — Go Get "The Grey Stuff" at Disneyland ASAP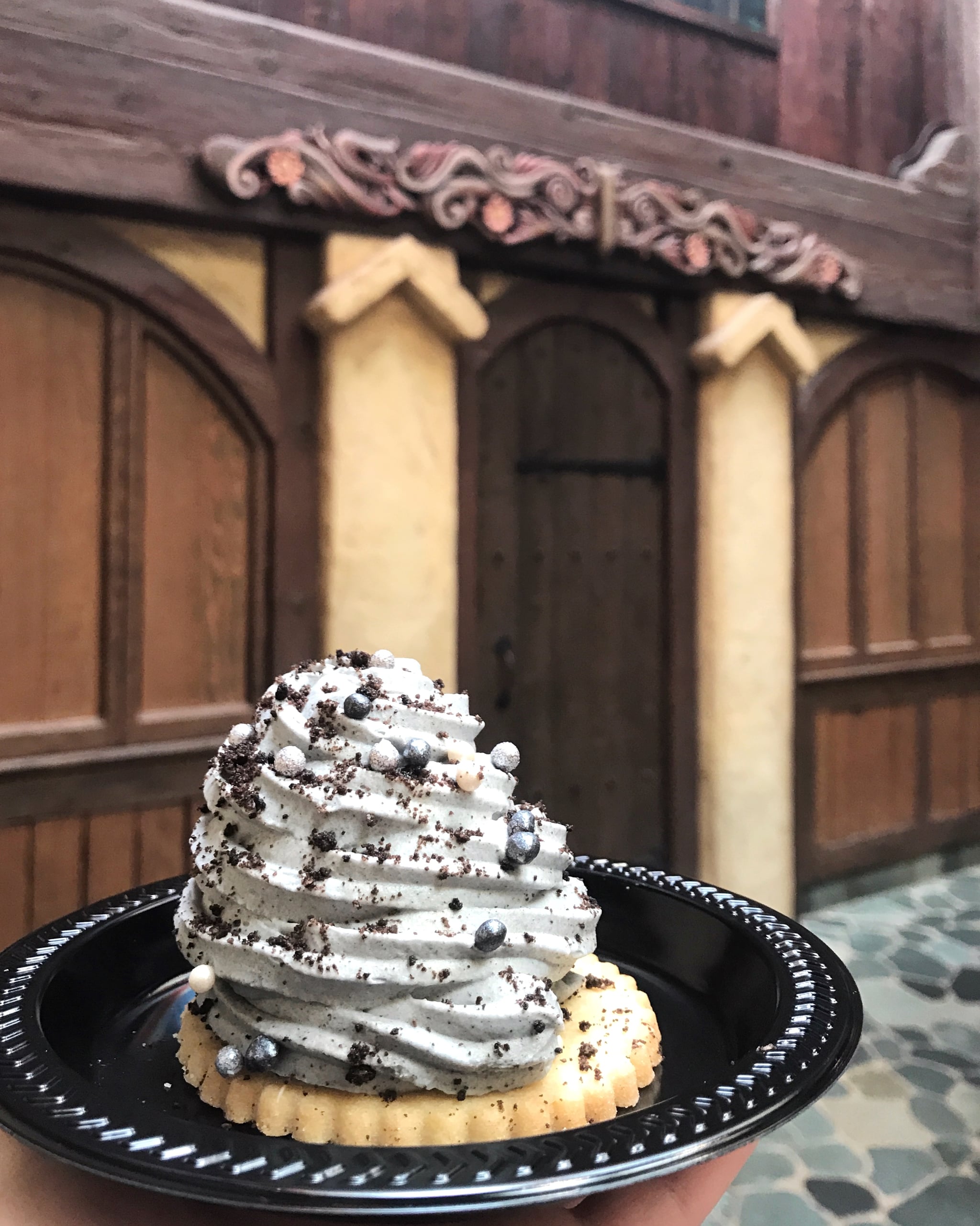 "Try the grey stuff, it's delicious!" — a factual statement made by a fictional character in the song "Be Our Guest," from the Disney renaissance classic, Beauty and the Beast. Disneyland park now features the film's famed dessert, and you can get it at The Red Rose Taverne — what used to be the Pinocchio-themed Village Haus — in Fantasyland.
While grey goop may not seem so appetizing upon first sight, know that this whipped goodness is white chocolate (and what I assume is Oreo) mousse, surrounding a red velvet cake that is filled with raspberry preserves and a whole raspberry, atop a scalloped tea cookie (we tasted notes of almond and lemon). Every bite was sensational. Check it out.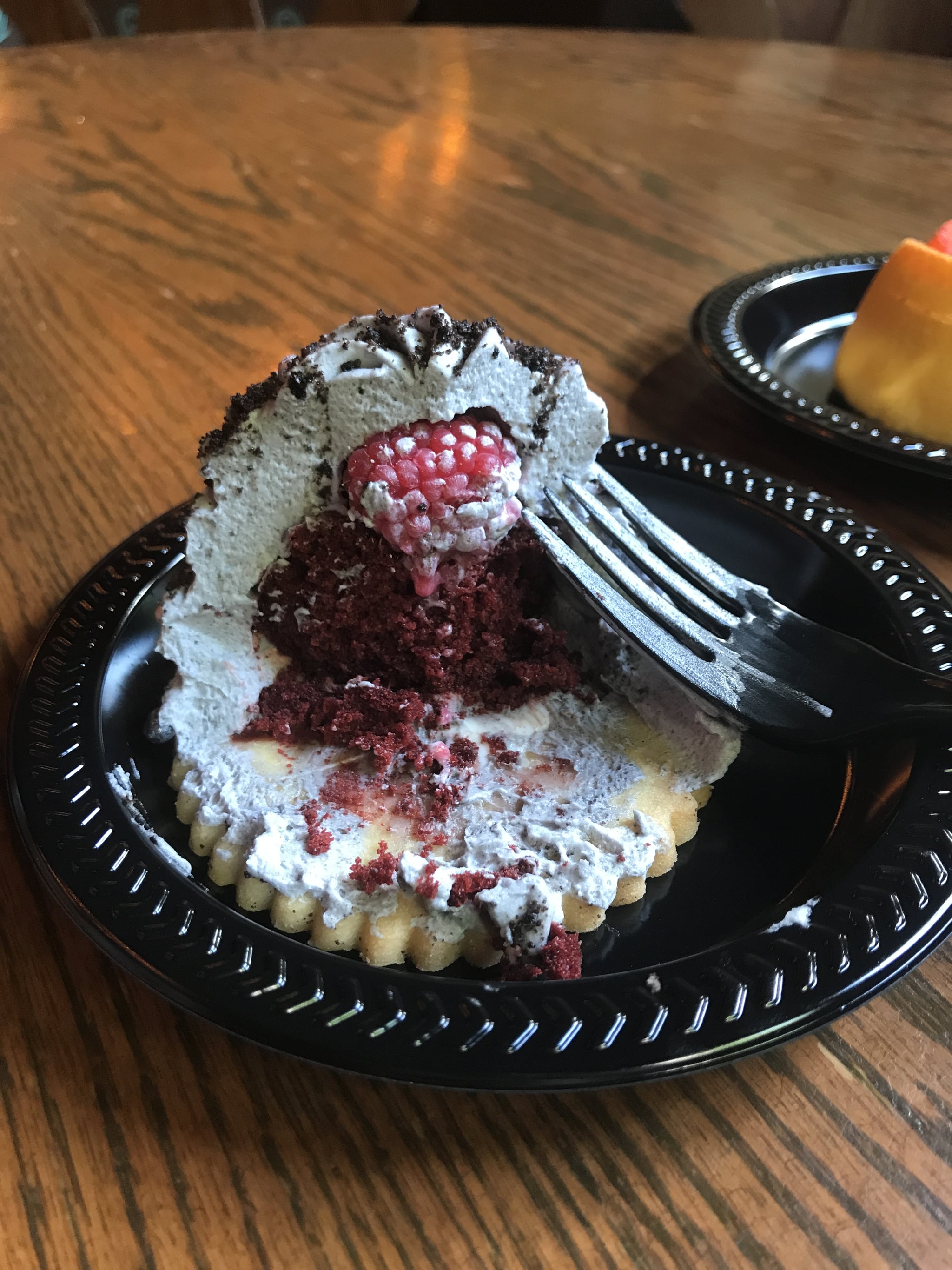 Worth the literal hour (yes, hour) line? Absolutely. We enjoyed this cake more than some rides at Disneyland. I would absolutely go back for this, as it is now hands-down my favorite Disney dessert.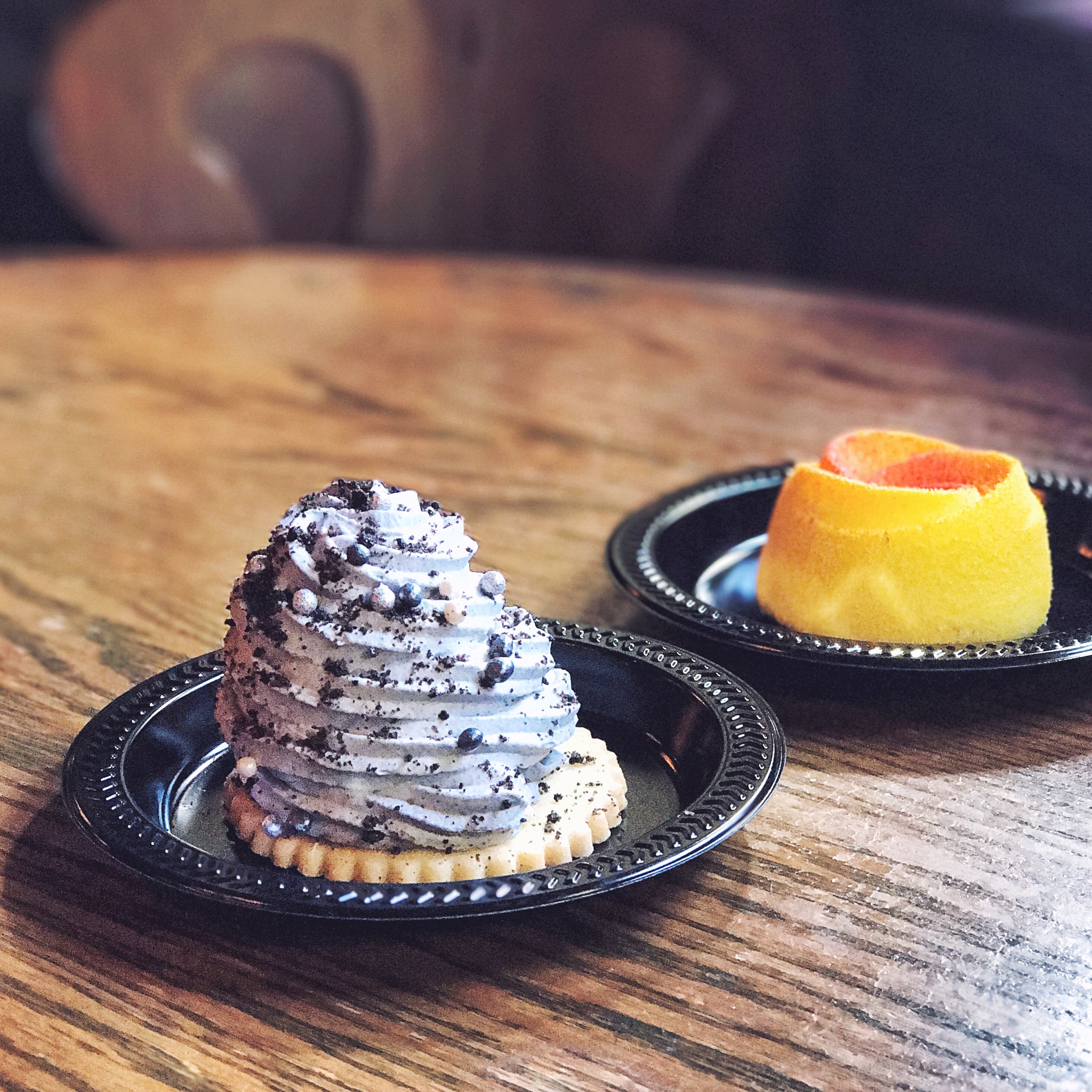 Since we were standing around for approximately 60 minutes, we tried to get a little more out of the experience, and went for the Lemon Rose cake, too. While we devoured every bite of this treat as well, it didn't quite hold a(n enchanted) candle to The Grey Stuff. There was a lot going on — some kind of solid but light "not-quite-panna cotta, not-quite meringue" exterior, unclear colored topping, lemon custard, strawberry rose preserves or jam of some sort, and at the bottom there was some malt crunch (?). All the tastes were good, it just seemed a little disjointed. Very experimentally French, so bonus points for being on theme.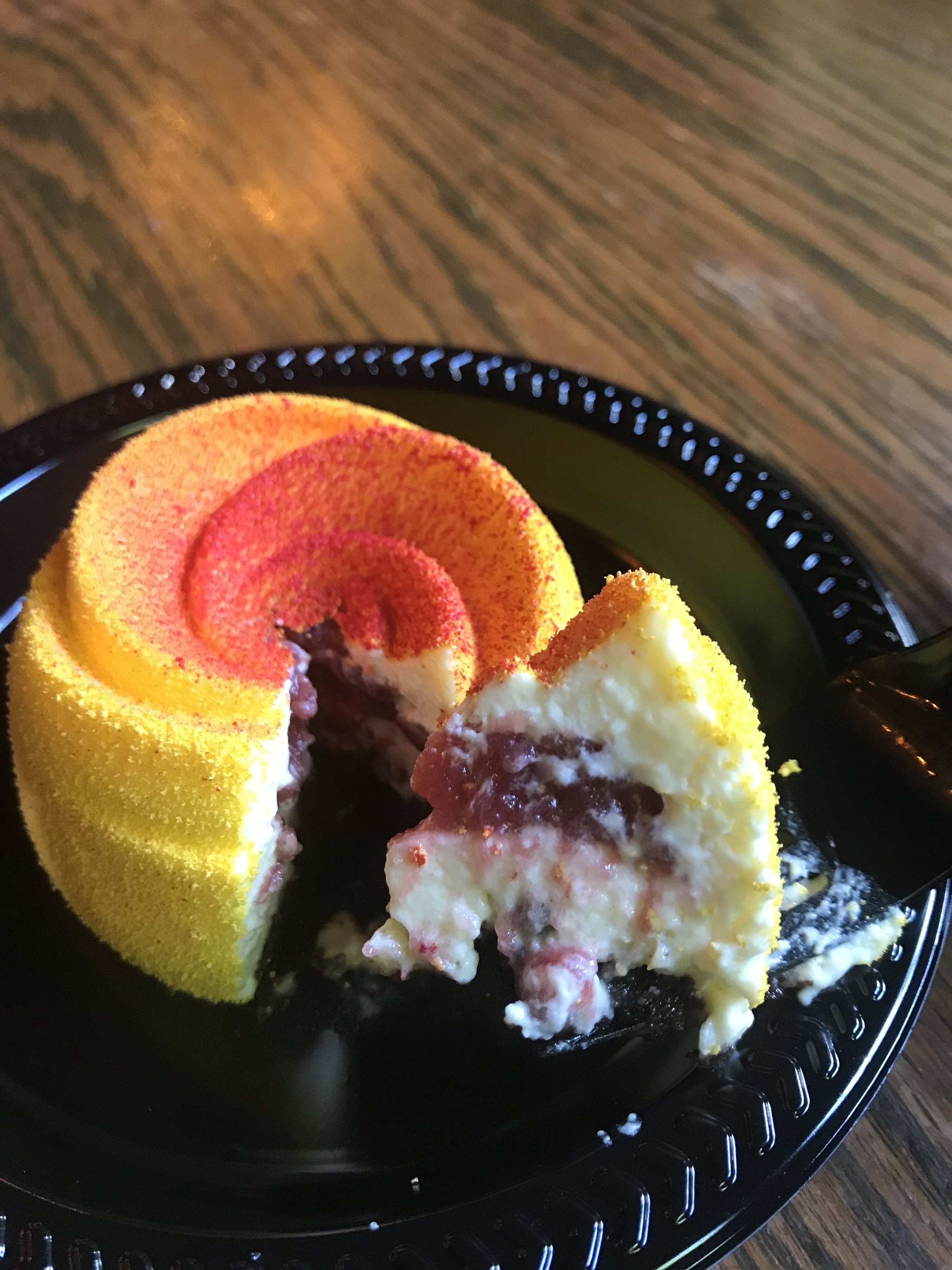 The Grey Stuff:
Lemon Rose Cake: