What's in Guy Fieri's Donkey Sauce?
Guy Fieri Finally Reveals What Donkey Sauce Is and It's Painfully Obvious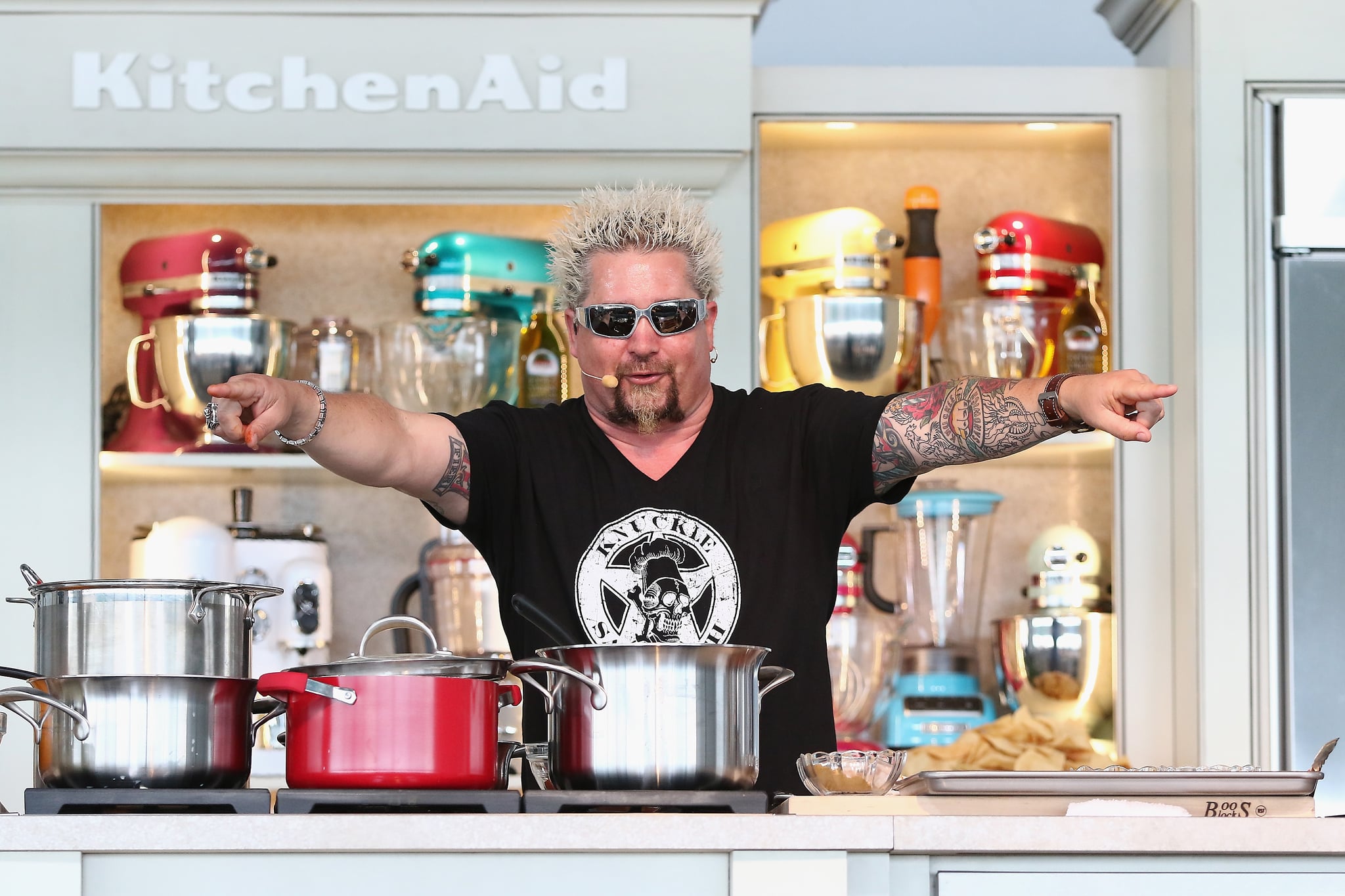 Guy Fieri has a confession to make about his famous Donkey Sauce. Though the self-appointed Mayor of Flavortown has previously shared the recipe for his secret sauce, he recently revealed that it's just plain aioli. We'll let that sink in.
In a recent interview with Thrillist, Fieri was asked about his personal brand and the way in which his "comfort food" juxtaposes other healthy eating initiatives going on in the culinary world. Addressing the claim that Donkey Sauce is pretty fatty, the celebrity chef said, "You're stereotyping it. If we called it aioli, does that make it sexier? It's aioli."
In its purest form, aioli is a creamy sauce that mainly consists of garlic, olive oil, and usually egg. In modern times, however, it's come to describe flavored mayonnaise with notable hints of garlic. In addition to using mayonnaise and garlic, Fieri's interpretation also adds mustard and Worcestershire sauce.
Though Fieri acknowledged that mayonnaise-based sauces aren't healthy, he stressed that it's "about moderation." Adding, "I called it Donkey Sauce because you have to make fun of it. It's a quintessential ingredient in so many aspects of food, yet probably not the most beneficial except for flavor, probably the least beneficial, but it does have its place."