At What Temperature Is Chicken Cooked?
Never Forget Chicken Cook Times Again With This Handy Chart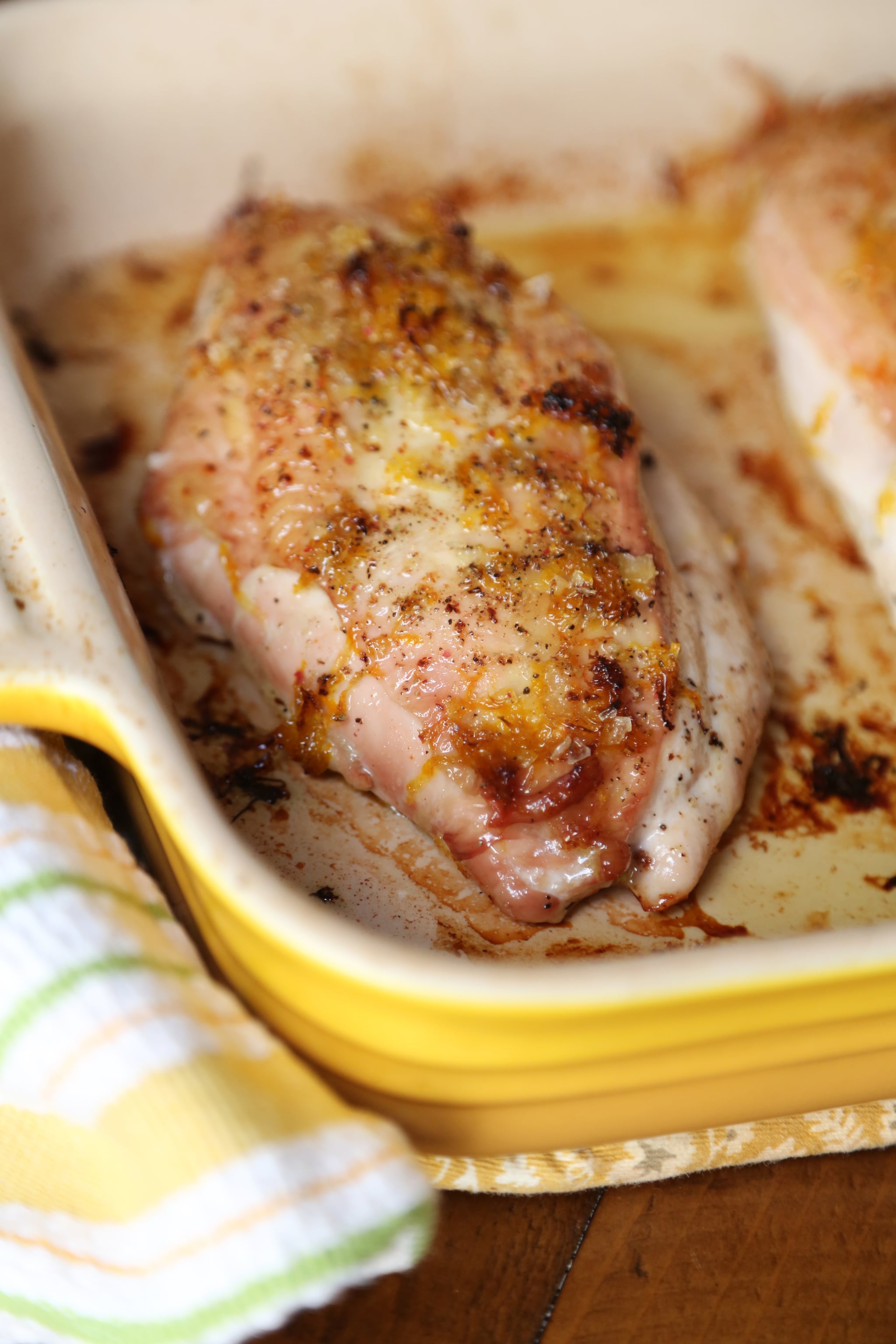 If every time you start cooking chicken, you're unsure of how long you should cook it, you're not alone. It's a tricky thing to gauge, especially because chicken is not something you want slightly pink like a medium-rare steak. Fully cooked chicken should reach an internal temperature of 165°F, and the juices will run clear. Even if you don't have a thermometer, there are standard cook times to memorize so you won't have to play a guessing game every time and risk eating undercooked meat. Refer to this handy list whether you're cooking boneless chicken breasts, bone-in chicken breasts and legs, or a whole roast chicken. You'll never end up with undercooked or totally dry, overcooked chicken again.
Image Source: POPSUGAR Photography / Anna Monette Roberts