Where Can You Buy Jennifer Lopez's Bedazzled Starbucks Cup?
Jennifer Lopez's Swarovski Starbucks Cup Is How Extra We Aspire to Be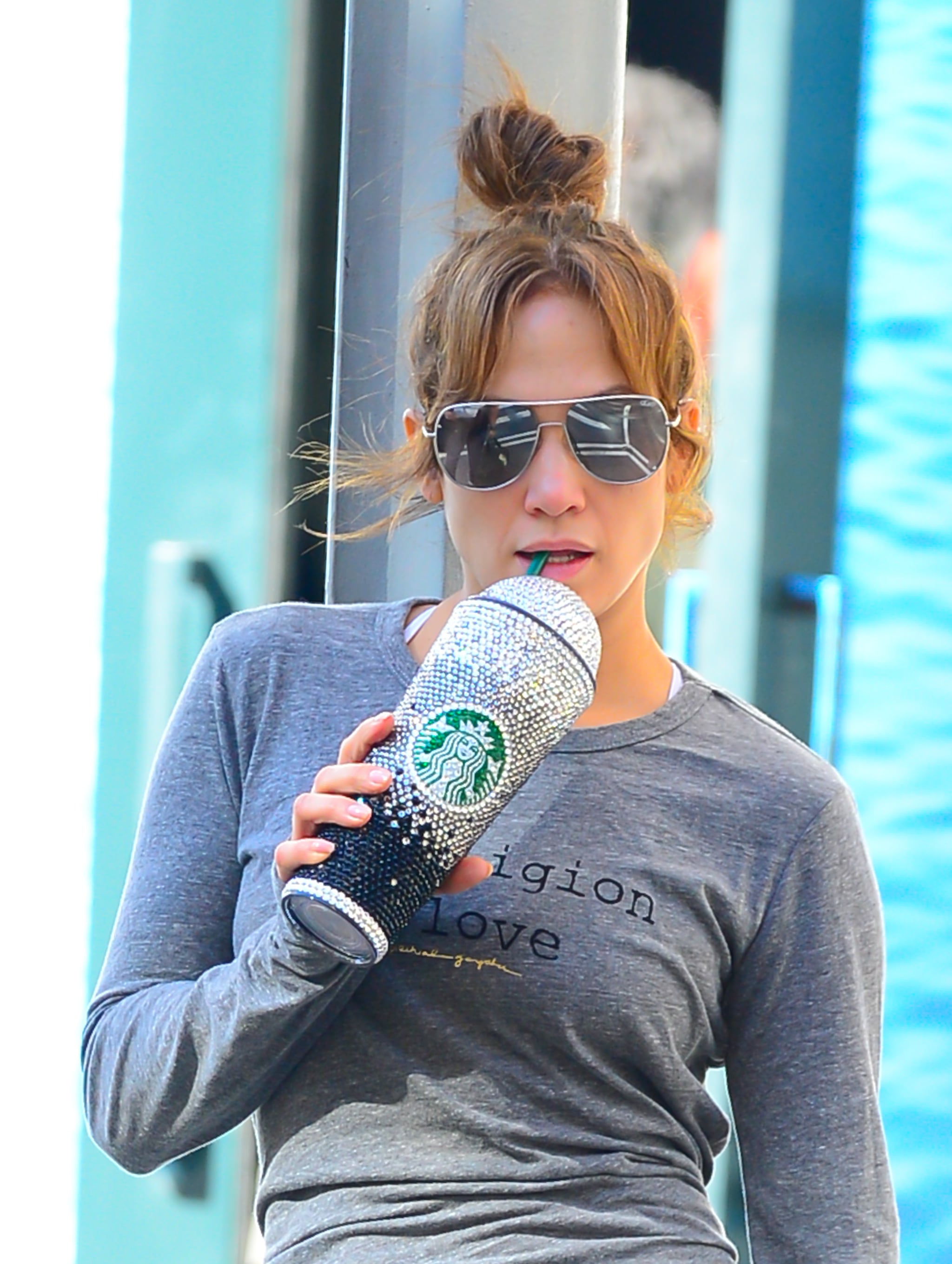 Jennifer Lopez has been walking around with some blinding bling lately — and no, it's not an engagement ring from Alex Rodriguez. (Well, at least not yet.) On film sets and in between workouts, the 48-year-old star has been has been carrying a large bedazzled Starbucks cup that is exceedingly over-the-top.
The glamorous cup is a creation by TaylorMade Bling Embellishments and its founder Teneka Moore. This particular cup is achieved with hundreds of black, silver, and green Swarovski crystals. You ready for the price tag? Jennifer's cup costs $585.
In an interview with TMZ, Taneka said she was asked to create the cup by Jennifer's manicurist for a birthday gift. It was such a hit that Alex ended up getting one for himself for $495. Though it's admittedly an insane amount of money to spend on a cup, it's a fitting purchase for someone with expensive taste and an undying love for Starbucks.