Where to Find Sprinkles Ice Cream
This Ice Cream Gives Ben & Jerry's a Run For Its Money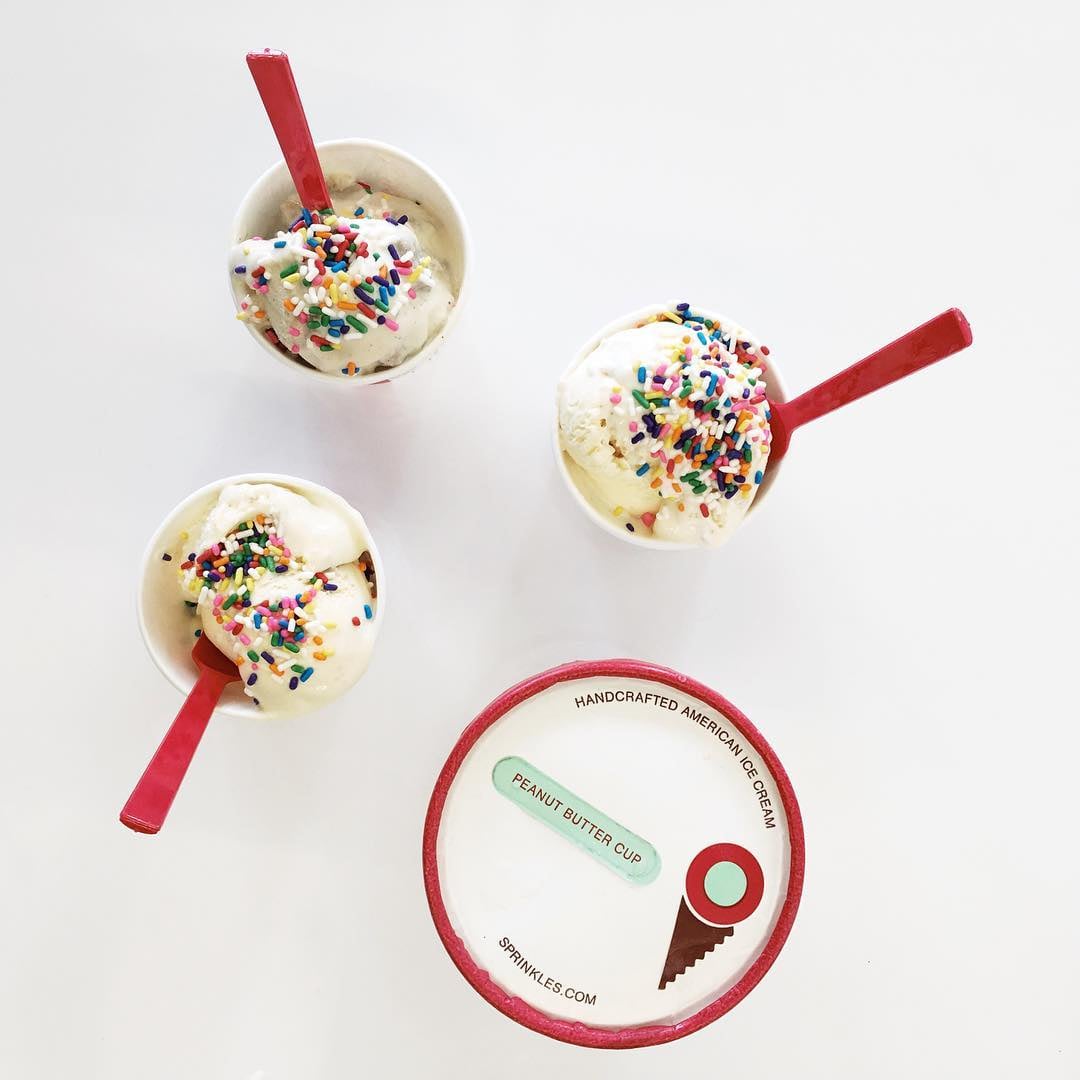 California-based bakery Sprinkles is most known for its picture-perfect cupcakes (and cupcake ATMs!), but what you might not realize is the company's ice cream is just as delicious — if not better. The closest store location to me is over 30 miles away in Palo Alto, but luckily for my co-workers and me, Sprinkles sent the POPSUGAR office a sweet, sweet delivery of of its very own pints. Celebrating National Ice Cream Month in the best possible way, editors tried the peanut butter cup, salted caramel, cookie dough, red velvet, rocky road, and lemon meringue flavors, and there was no shortage of "OMG"s floating around the kitchen.
Don't live near a Sprinkles location, either? Don't worry. The best news is that Sprinkles can ship pints of the organic ice cream on dry ice nationwide . . . complete with a side of homemade cookie dough, no less.
Speaking of cookie dough, that flavor clearly reigned supreme at the end of our taste test. Unlike many other cookie dough ice creams, the dough-to-ice-cream ratio is perfect. It's a rich vanilla bean ice cream that's chock-full of big chunks of chocolate chip cookie dough, meaning you never have to fish around to find one.
Other standouts were the peanut butter cup (just as on-point as the cookie dough), lemon meringue (hellooo, lemon ice cream with marshmallow cream and graham cracker crumble), and salted caramel (it's definitely for the salty-dessert fanatic). Clearly you can't go wrong. The next time you feel like embracing the #treatyoself mantra, I'd highly suggest seeking out a pint or two for you and a friend (or not).
Image Source: POPSUGAR Photography / Victor Verdugo