Where to Get a Unicorn Shake in the UAE
The Unicorn Shake Phenomenon Has Finally Made It to the UAE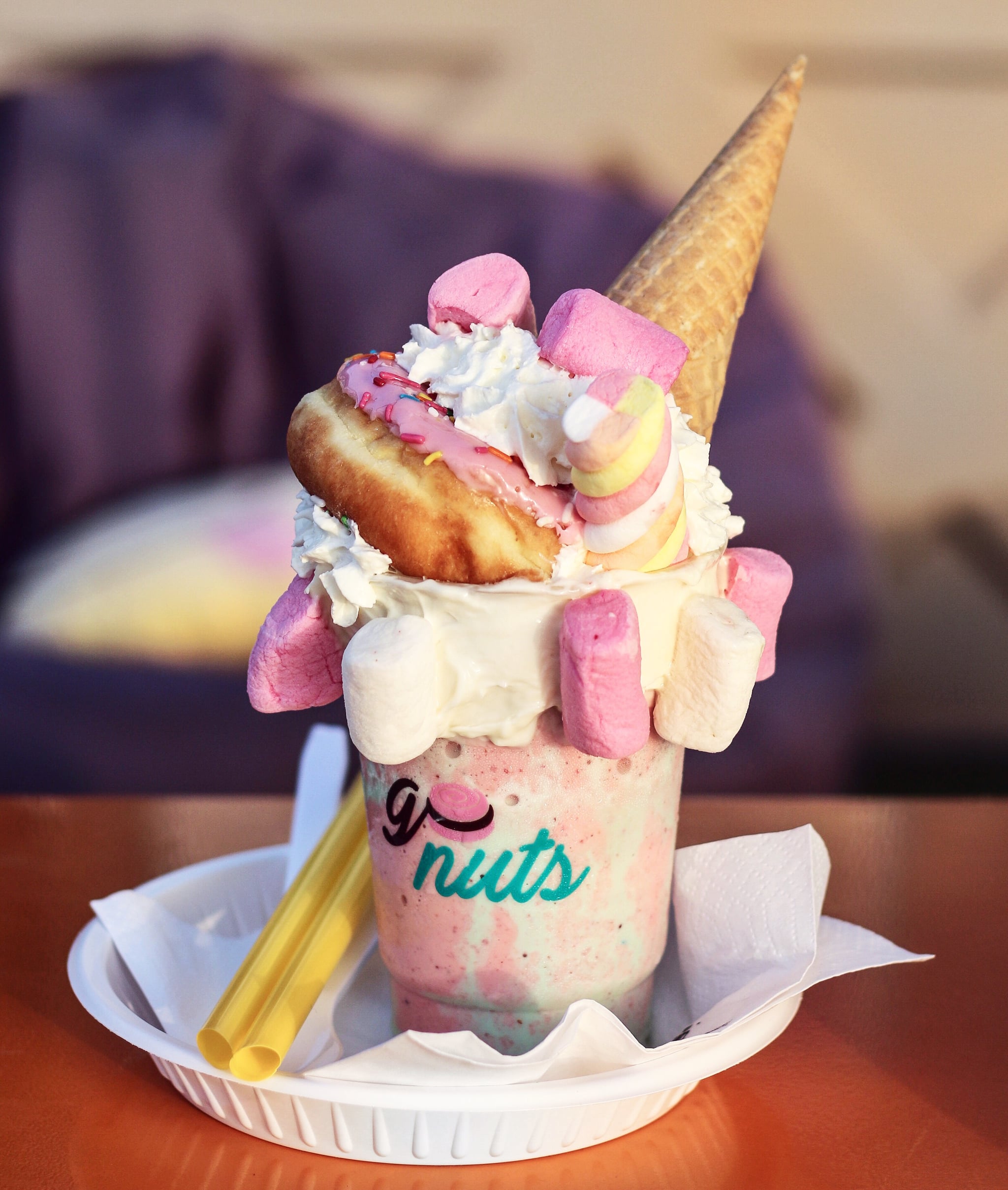 Ever since Starbucks USA introduced the Unicorn Milkshake, we've been eager to get our hands on one in the Middle East. And now Food Truck Co's GoNuts has brought their version of the sweet treat to the country. Based on the Palm Jumeirah Boardwalk in Dubai, the original dessert-only truck is now serving up a mystical milkshake with fairy dust to boot.
The pink and purple icy beverage contains bright marshmallows, whipped cream and a sprinkled doughnut on top. Some extra pizazz comes in the form of a unicorn waffle cone horn.
At AED45 the price is a tad steep but it's totally worth it for the 'Gram!
Image Source: Naomi D'Souza